The enemy carries out fire destruction of units of the Defense Forces along the line of contact.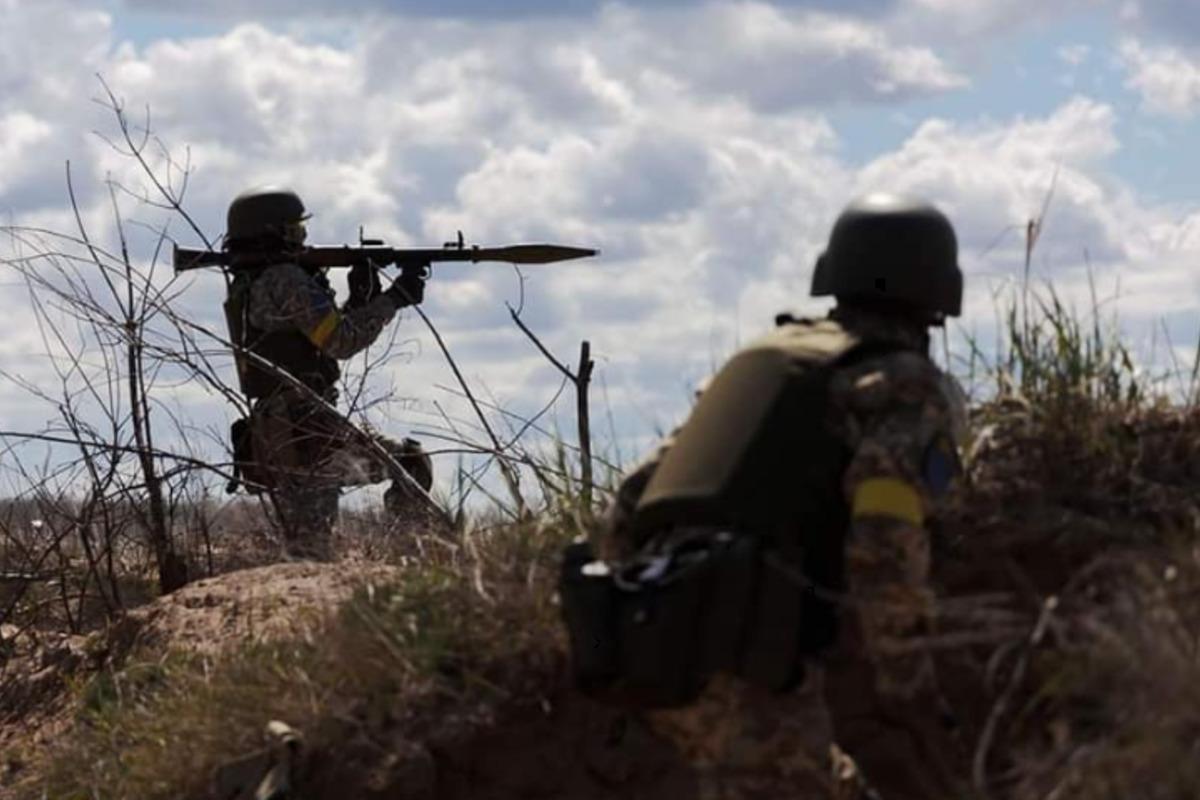 In the Donetsk direction, the enemy is trying to break through the defenses of the Ukrainian troops and take advantageous lines for further resumption of the offensive in the directions of the cities of Kramatorsk and Bakhmut.
This is reported General Staff of the Armed Forces of Ukraine in the evening summary.
"In order to constrain actions and prevent the transfer of troops to other directions, the enemy is carrying out fire destruction of units of the Defense Forces along the line of contact. In the Kramatorsk direction, the areas of Prishib, Seversk, Grigorovka and Verkhnekamensky were shelled. The invaders unsuccessfully tried to improve the tactical situation near Grigorovka, Verkhnekamensky and Ivano-Daryevka The enemy has been pushed back," the message says.
It is also noted that in the Bakhmut direction, the enemy fired from tanks, cannon and rocket artillery on the territory in the areas of the settlements of Bakhmut, Konstantinovka, Belogorovka, Veselaia Dolina, Zaitsevo, Yakovlevka, Kodema and Kurdyumovka. Engaged aviation to deliver strikes near Vyemka, Disputable, Bakhmut, Soledar and Zaitsevo.
"The enemy tried to break through the defenses of our troops by assault and advance in the directions of Yakovlevka, Bakhmutsky, Zaitsevo, Vershina and Dacha. Ukrainian soldiers inflicted losses on the invaders and forced them to flee. ", Experienced and Krasnogorovka. The invaders also launched air strikes near Avdiivka and Marinka. The enemy tried to conduct assault operations in the direction of Marinka and Peski, but was unsuccessful, suffered losses and retreated," the construction notes.
In addition, in the Novopavlovsk and Zaporozhye directions, shelling was recorded near Novomikhailovka, Tokmachka, Shevchenko, Novoyakovlevka, Gulyaipolsky, Velyka Novoselka, Vugledar, Zolotoy Niva, Orekhov, Vremovka, Burlatsky, Olhovsky and Kushugum. Enemy aircraft operated near Novomikhailovka, Prechistovka, Zolotoy Niva, Shcherbakov and Poltavka. The invaders suffered losses and withdrew during an attempt to storm in the direction of Pavlovka, the General Staff added.
Earlier, Ukrainian Defense Minister Oleksiy Reznikov called a condition for negotiations with Russia.
You may also be interested in the news: