How to boil eggs so that they are easy to peel, and how much time is needed for each method – find out in the UNIAN material.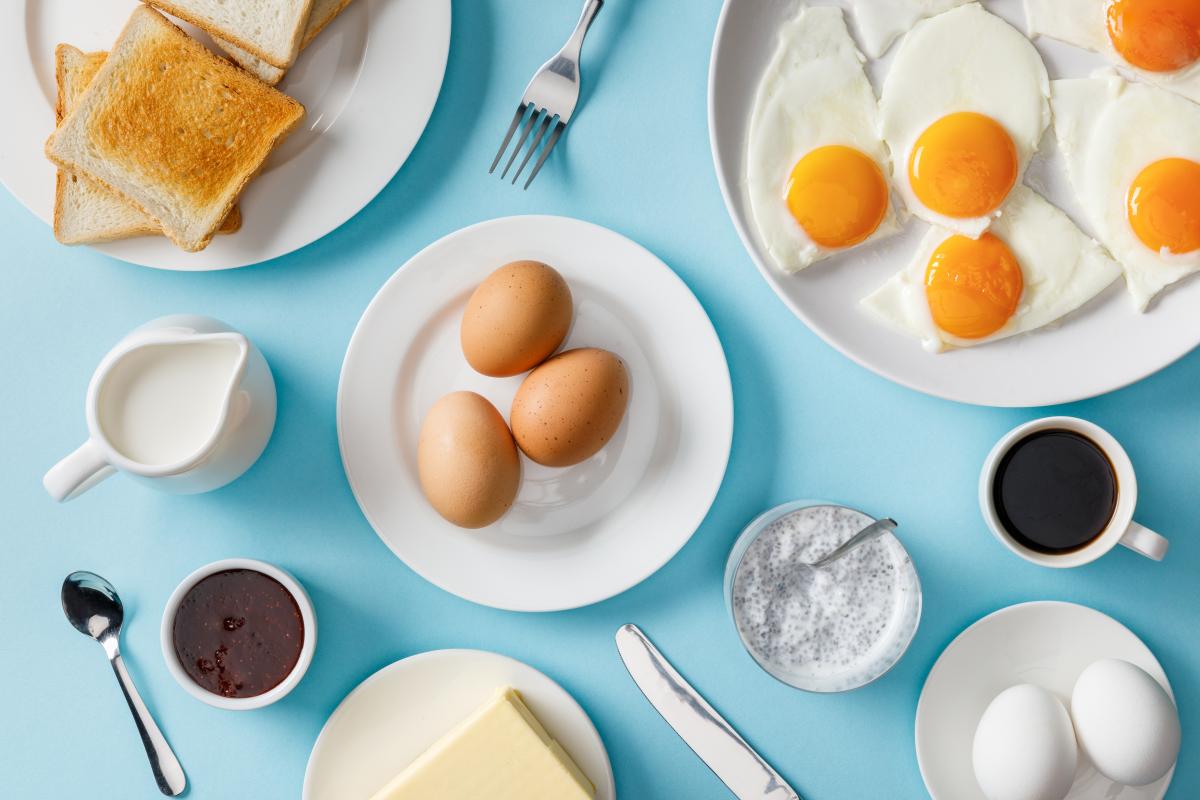 Many people regularly eat eggs – boil them hard boiled, fried eggs or scrambled eggs. But there are several more ways to cook eggs that can be mastered if you know the right technology. UNIAN will tell you how long a soft-boiled and hard-boiled egg is boiled, as well as how to make an egg in a bag.
By the way, eggs are on the list of what can be stored in the freezer and prepared for future use.
How to boil eggs correctly so that they do not burst – life hacks
The main problem that housewives have when boiling eggs is the cracks that appear on the shell. In order to avoid this, it is important to use room temperature eggs for cooking and put them in the same water. If you take eggs out of the refrigerator and put them in hot liquid, the shell will crack immediately.
Next – to cook the egg exactly the way you want, follow the instructions described below.
How many minutes to boil eggs in a bag
The first way to boil eggs, which we are talking about today, is an egg in a bag. A tasty and beautiful egg will turn out if you put it in cold water, wait for it to boil, and then cook for 4 minutes.
There is Alternative option – lower the room temperature eggs into boiling water, but then you need to cook them for 1 minute. After that, remove from heat, cover with a lid and wait 5 minutes.
How to boil the perfect soft-boiled egg
You need to take an egg, put it in cold water, wait until it boils, and then reduce the heat. Boil the egg in this way for 2 minutes if you want both the protein and the yolk to remain liquid, or 3 minutes, then the yolk will be liquid and the protein will harden.
How long to boil hard boiled eggs
Hard boiled eggs are the most common type of eggs. They can be eaten alone or used in cooking. To get the perfect hard boiled egg, dip it in cold water, wait until it boils. Then note 1 minute and reduce the heat – boil the egg on medium power for 7-8 minutes.
IMPORTANT: it is not recommended to boil eggs for longer than 8-10 minutes, otherwise the protein will taste rubbery, and the yolk will be covered with an unpleasant gray film.
Useful hack: in order for the eggs to be cleaned well after cooking, add 1 tsp of salt to the pan. In addition, do not forget to immediately bring them under a stream of cold water – the shell from chilled eggs will be removed much easier.
You may also be interested in the news: