Users with nicknames zw9s, rrnsne2Nr and nzjdMFpV allegedly live in Germany and are dissatisfied with the behavior of the Ukrainian president.
In the Russian Federation, another fake was released, in which no one believed. A new propaganda article spoke of "Germans" allegedly criticizing Ukrainian President Volodymyr Zelensky.
The RIA Novosti publication, controlled by the Kremlin "staples", even published the nicknames of those same "Germans", but they hardly look like real ones.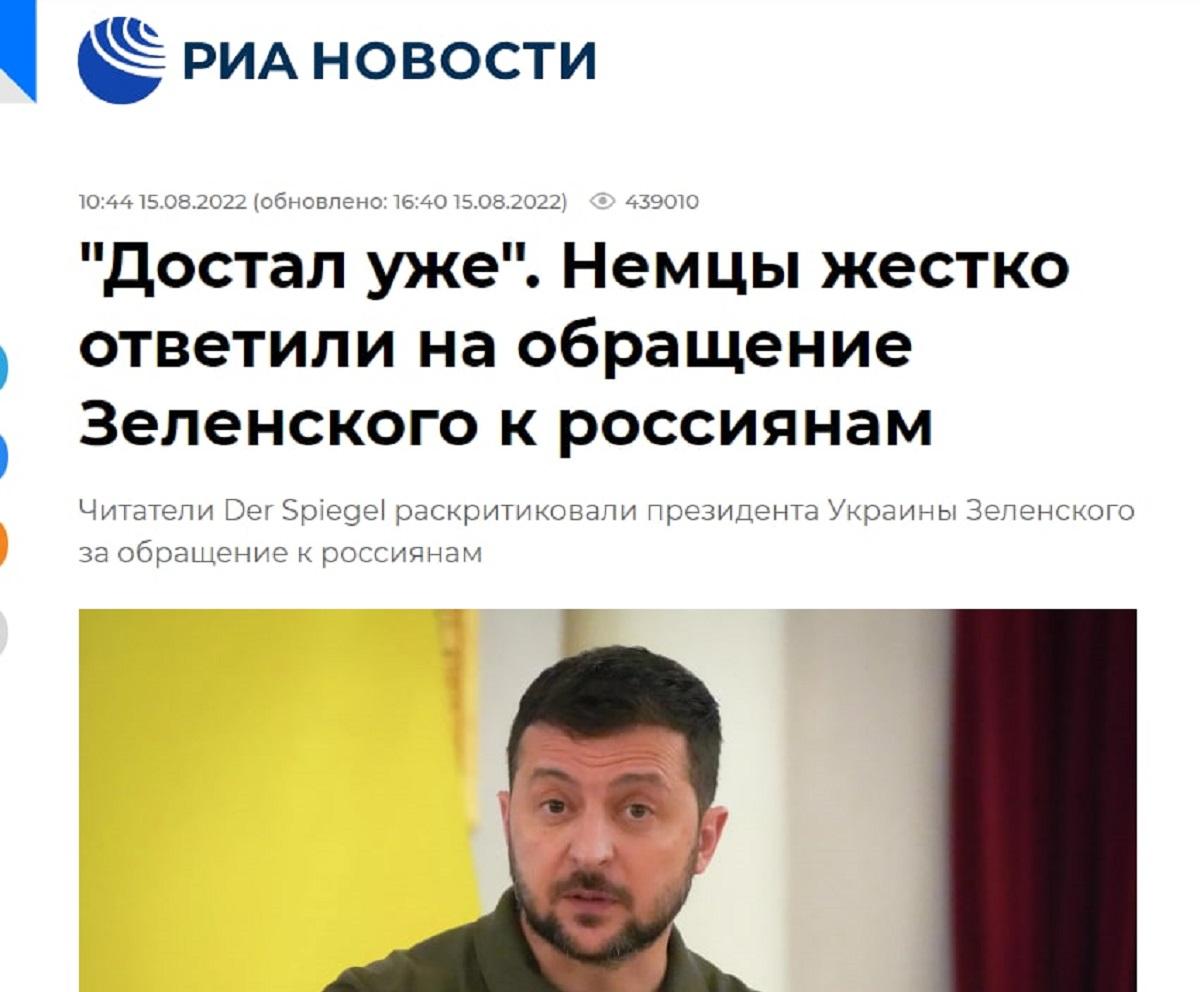 So, a certain user under the nickname nzjdMFpV allegedly wrote in the comments under the Der Spiegel article that our president is too "self-confident". Another commentator, who was allegedly signed by Profikommentierender, criticized Zelenskiy not because of his politics, but because of his clothes. "Nemets" was allegedly outraged by the fact that our president often appears in public in the same T-shirt.
It is unlikely that reputable and honest media would pay attention to such comments, even if they existed. However, RIA Novosti diligently fulfills the Kremlin's orders and regularly spreads absurd fakes.
The propaganda publication also claims that a user named GvbR72 claimed that Zelensky allegedly "got" him with his daily video messages. Another "German" with a no less plausible nickname Arno42 allegedly wrote about the "helplessness" of our president.
Such comments, according to Russian propaganda, were left by the "Germans" under the article that Zelensky turned to the Russians and reproached them for their silence about the war in Ukraine. A custom article based on non-existent or "outrages" written by bots has already become an occasion for new jokes on the network.
Earlier, UNIAN already reported that the political strategist told about secret negotiations behind the back of the dictator.
You may also be interested in the news: