Dynamo Kiev will play the first match against Benfica in Poland.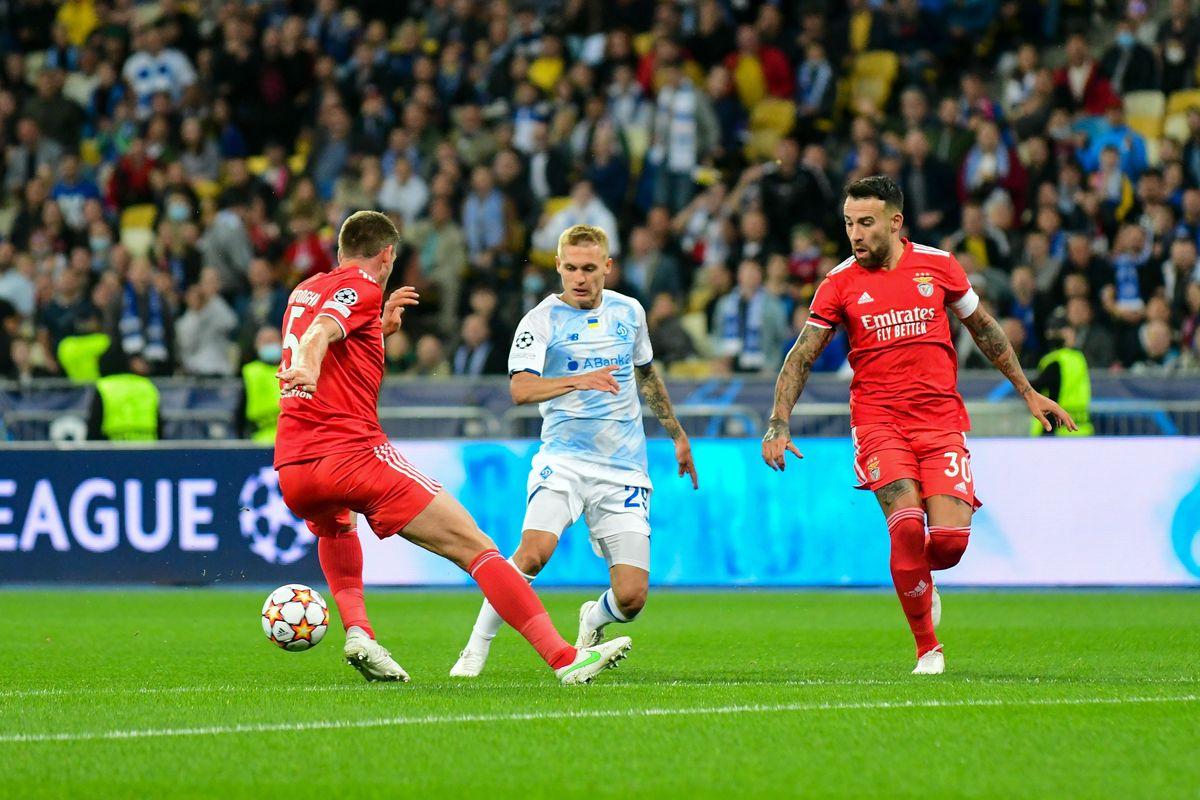 On Wednesday, August 17, Dynamo Kyiv will play the first leg against Portugal's Benfica in the UEFA Champions League qualification play-off round.
Nominally, the White-Blues will have to play a home match in the Polish city of Lodz at the Vladislav Krol LKS stadium. Serve the fight 41-year-old German referee Felix Zweier. Stefan Lupp and Marco Achmüller will help him on the lines. The fourth referee is Sven Jablonski. VAR Chief Referee – Bastian Danckert.
Dynamo – Benfica: bookmaker's forecast for the Champions League qualifying play-off match
Dynamo has come a long way to get to this stage. "White-blue" defeated "Fenerbahce" and "Sturm" at the previous stages. "Benfica" started this season of the Champions League from the third round of qualifying, in which they knocked out the Danish "Mitjylland" (victories – 4:1, 3:1).
The main problem of Dynamo is the lack of the required amount of playing practice. The championship of Ukraine has not yet begun, so the Kyivans have game practice only through the Champions League games.
In this regard, Lisbon has an advantage. Unlike Ukraine, the championship of Portugal is gaining momentum. "Eagles" managed to play two matches in the domestic championship. In the first round, Schmidt's wards defeated Arouka (4:0), and on the eve of the match with Dynamo, they minimally won against Kassa Pia (1:0).
The statistics of personal meetings is also not on the side of Dynamo. In the previous six matches, the White-Blues have won only once, with one draw and four defeats.
The most recent confrontation between the teams was last year. The teams played each other in the Champions League group. "Dynamo" was able to take one point out of six possible.
Dinamo – Benfica: Live stream
The official broadcaster of the Champions League, Europa League and Conference League in Ukraine is MEGOGO. It is on this platform that the match between Dynamo and Benfica will be shown on August 17.
The start of the game is scheduled for 22:00 Kyiv time.
Recall that Dynamo began its journey this season in the Champions League from the second round of qualification, where the rival of the "white-blue" was Fenerbahce. The teams played the first match in a draw (0:0), and in the return game in Istanbul, the people of Kiev won in overtime (2:1).
In the third round of the Champions League qualification, Dynamo defeated the Austrian Sturm in a two-legged confrontation. Nominally, Lucescu's wards won the home match 1:0, and in the return game in Austria they were defeated in regular time (0:1), but managed to turn the tide of events in overtime and won the match with a score of 2:1.
The winner of the match between Dynamo and Benfica will advance to the group stage of the Champions League, while the losing team will go to the Europa League.
You may also be interested in the news: