Alesya Batsman showed a family idyll.
The wife of Ukrainian journalist Dmitry Gordon, Alesya Batsman, showed a touching picture with her husband on her Instagram blog. There, Alesya and Dmitry are posing on the side of the road against the backdrop of sunset. Gordon stands behind, clinging to his soulmate and taking her hands.
In the description for the publication, Alesya recalled that she had released the second part of the program with the participation of her husband. Commentators literally showered a couple of compliments.
"Three suns!", "Super!", "Very cool, beautiful couple!", "You look so good together and complement each other perfectly!", "Great photo, you are a wonderful couple", "Cool! You are wonderful! I hope that Skabeev, Solovyov and the like did not have long to bear the blizzard. Glory to Ukraine! Victory to you! "- wrote the fans under the picture in the Instagram blog.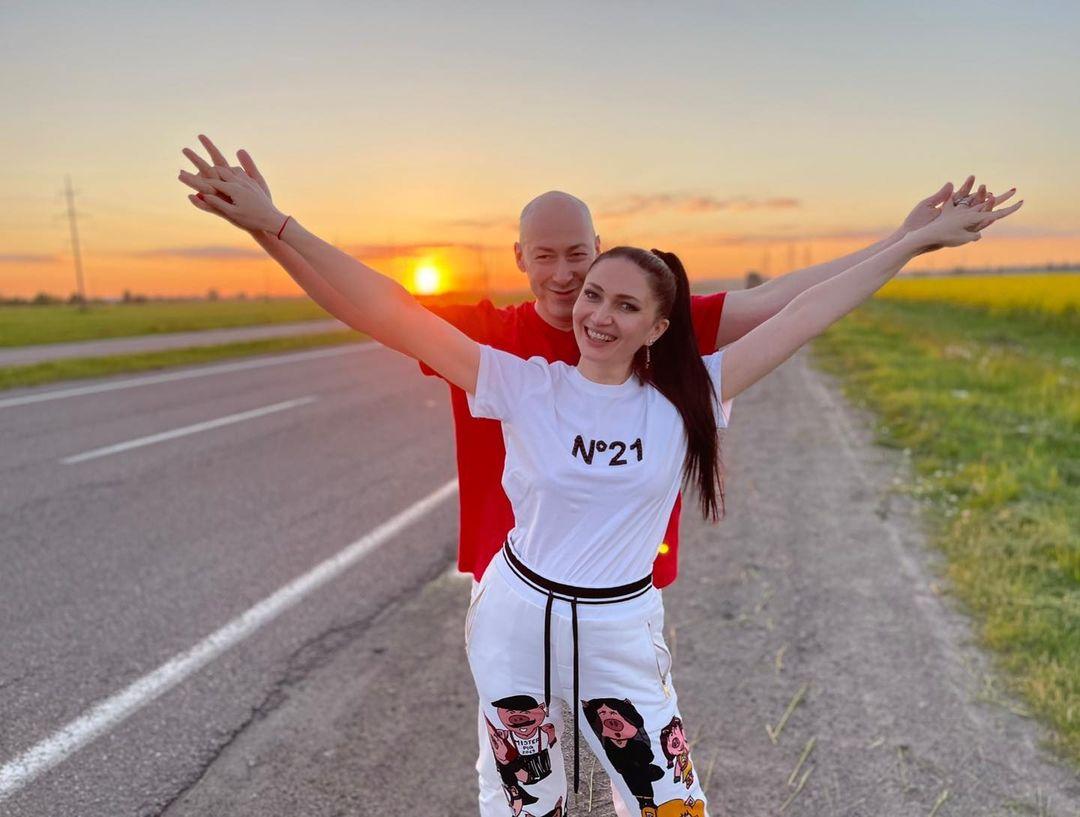 Recall that Dmitry Gordon showed a video with Lolita, where she insults Ukrainians.
You may also be interested in the news: