The director, who fell under the "distribution" of the Primadonna, supports Putin's policy.
After returning to Russia, the singer Alla Pugacheva, it seems, decided to "walk" on the Putinists who support the aggressive policy of the President of the Russian Federation. One of the first under the "distribution" was the Russian director Nikita Mikhalkov, dancing to the tune of the Kremlin.
"Bit" Mikhalkov Primadonna on her Instagram page. And she did it very skillfully. The celebrity published on her Instagram page footage from the film directed by "Slave of Love", in which the heroine addresses the men chasing her with the words: "Gentlemen, you are animals! You will be cursed by your country!".
"A wonderful film. A wonderful director. Where did the wonderful man Nikita Sergeevich Mikhalkov disappear to?" – Pugacheva asked in the caption to the entry.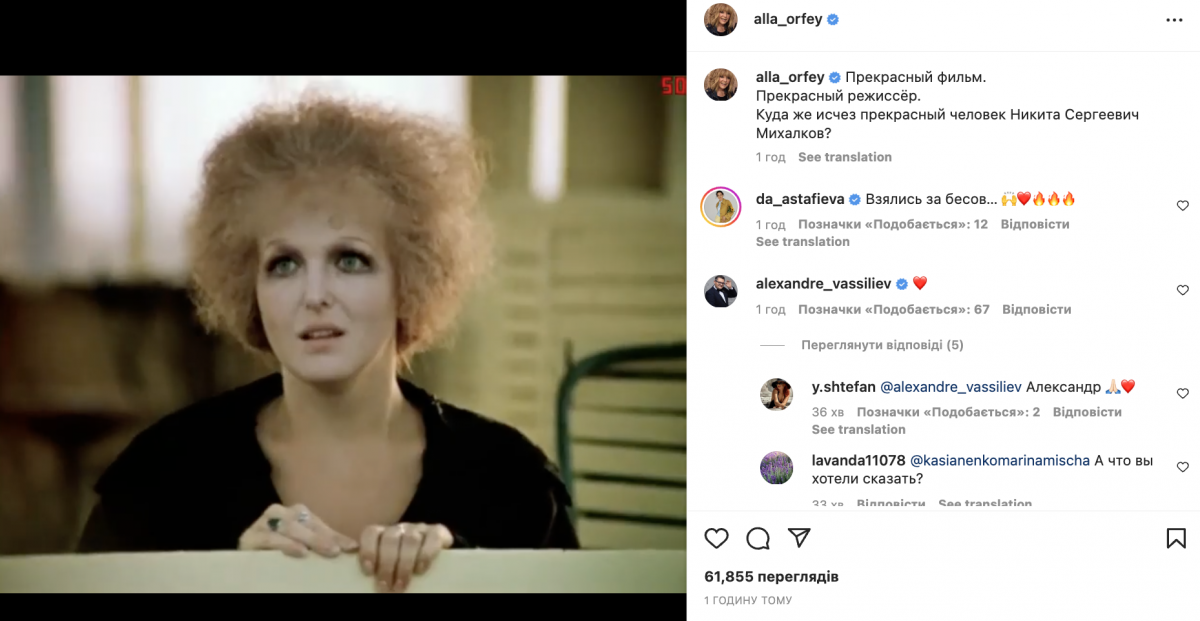 Earlier, Mikhalkov, who supports Putin's policy, stated that the Russian Federation did not need Pugacheva and her husband Galkin, that they crossed out their services to the country. The director also criticized other artists who left Russia after the start of a full-scale war against Ukraine.
Recall that earlier Alla Borisovna answered the propagandist Vladimir Solovyov. "It's a pity for Volodya. So you can burst from anger and rudeness," Pugacheva wrote succinctly.
You may also be interested in the news: