The inscription "We stand with Ukraine" is located on 250 acres.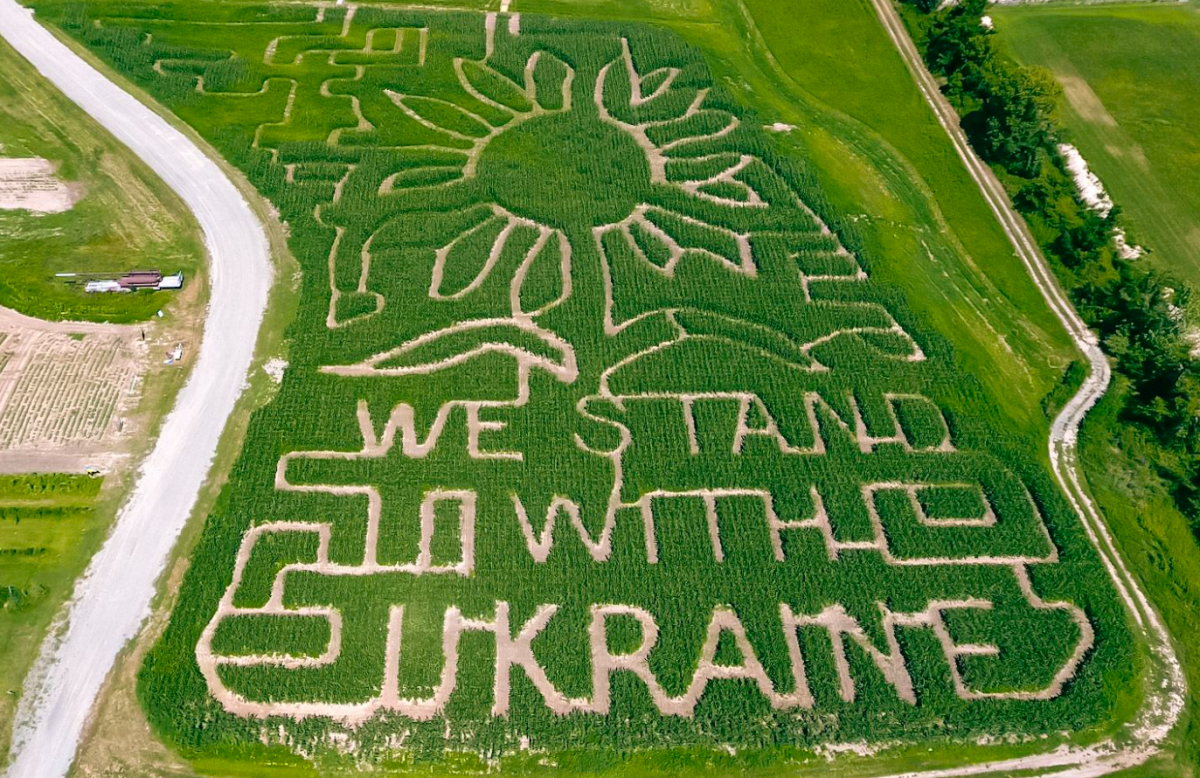 In a rural New York state, a family of farmers created a giant maze in a cornfield with the words "We stand with Ukraine".
It's in the story Voices of America.
Chris and John Keldery have no relatives in Ukraine and have never been there, but they could not remain indifferent during the brutal war.
"I just realized that a serious story is going on. I know one thing: people should not suffer. It's hard to watch this. When you see footage of the suffering civilian population, you can't even believe it, it's like we have returned to the past," John said.
In early March, they decided to open a labyrinth in their own cornfield, based on a humanitarian message of support for Ukraine.
"I'm not an expert in geopolitics, I would not claim to understand everything. But I don't understand why some people want to treat other people so badly and start wars," his father Chris said.
The kelders invited designers who designed the 250-acre sign and then manually laid paths between the corn stalks. They plan to transfer part of the profits to the humanitarian aid fund for Ukraine.
Earlier it was reported that the famous American writer Stephen King actively supports Ukraine in the information space.
You may also be interested in the news: