The number of killed invaders is approaching 55 thousand.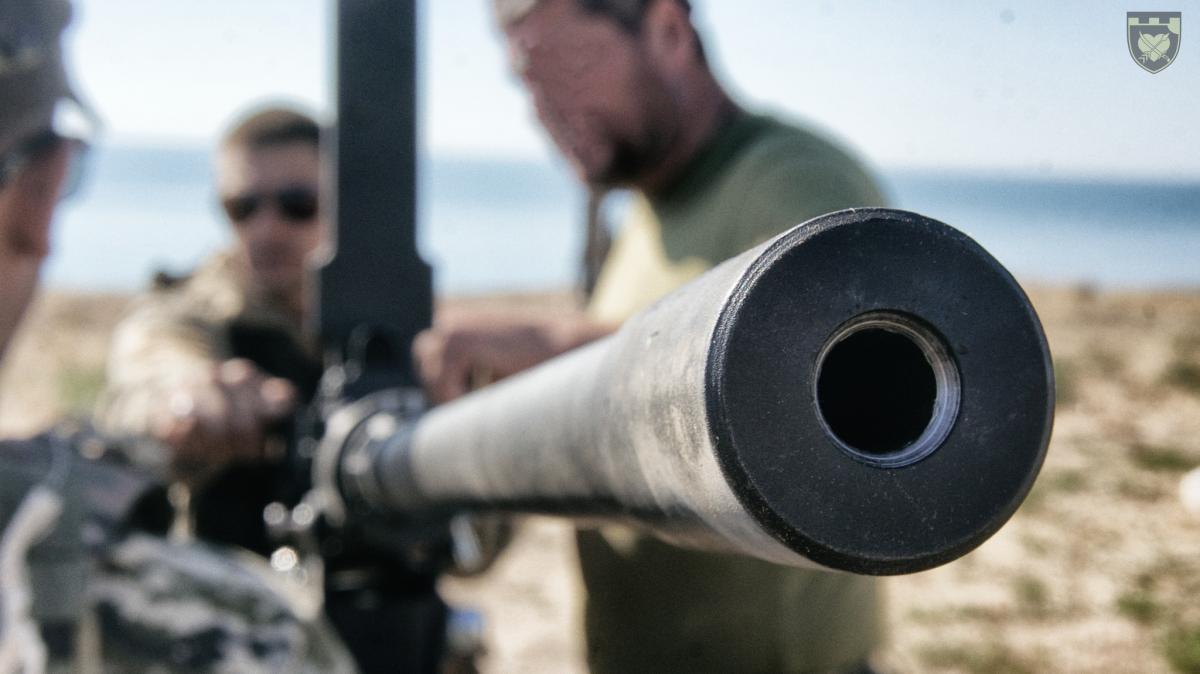 The General Staff of the Armed Forces of Ukraine has updated data on the total combat losses of Russians in the war against Ukraine.
As indicated in the message, since February 24, enemy losses among personnel amounted to 54,480 people.
Among them, 230 people were liquidated in the last 24 hours.
In addition, it was destroyed:
tanks – 2210 (+8) units;
armored fighting vehicles – 4718 (+17);
artillery systems – 1309 (+3);
MLRS – 312;
air defense systems – 168;
aircraft – 251;
helicopters – 217 (+1);
UAVs of the operational-tactical level – 918 (+7);
cruise missiles – 238 (+2);
ships / boats – 15;
automotive equipment and tankers – 3578 (+7);
special equipment – 122 (+1).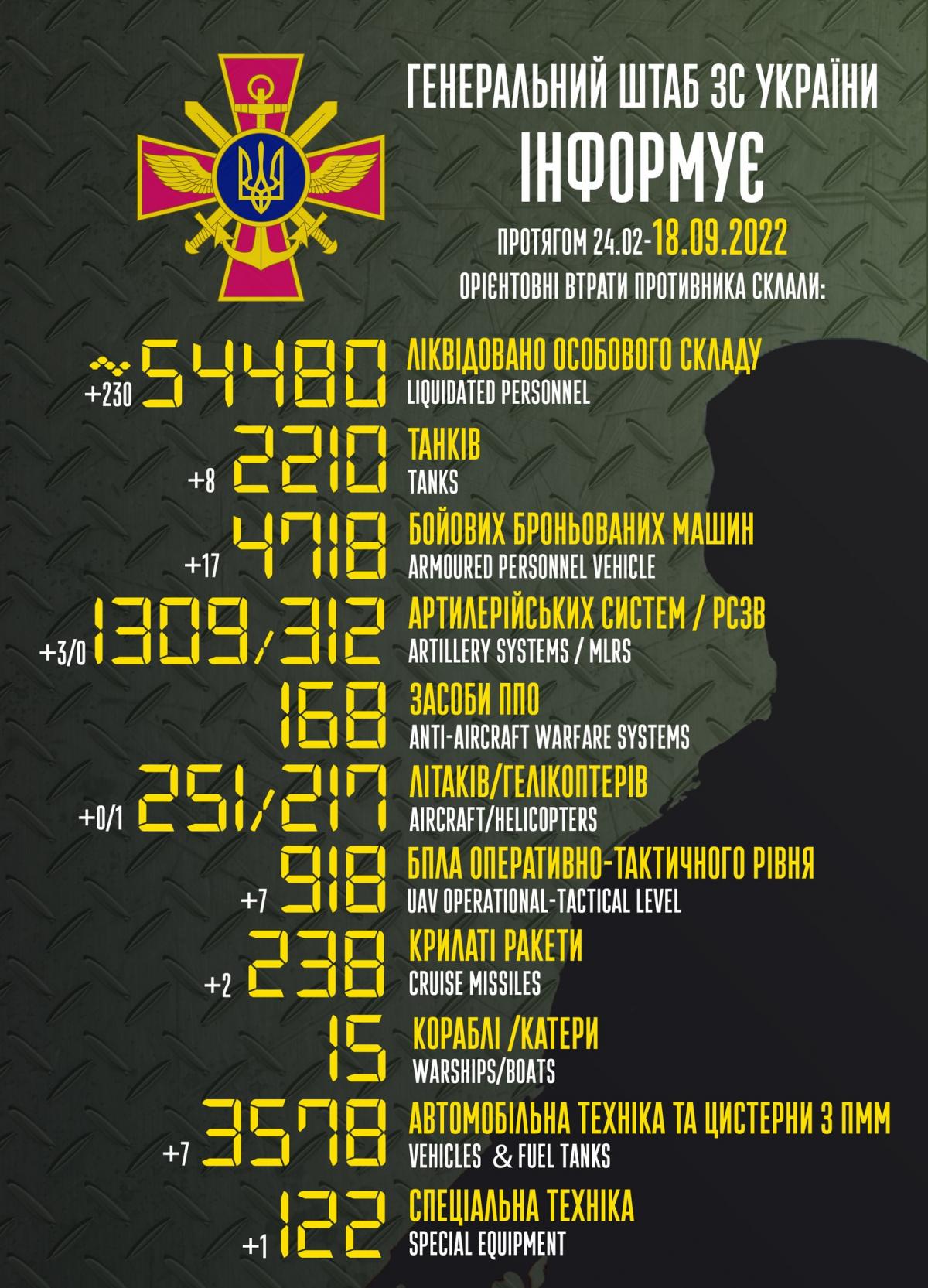 As UNIAN wrote, the counter-offensive of the Armed Forces of Ukraine continues in the south and east of the country. The day before, President Volodymyr Zelensky said that almost the entire territory of the Kharkiv region had been liberated.
The successes of the Armed Forces of Ukraine in the south are given by very difficult battles and efforts, said the representative of the OK "South" Natalya Gumenyuk: "The advance is not as swift and fast as we would like, but quite effective."
Over the past day, Ukrainian aviation hit 13 areas of concentration of manpower and equipment of Russian troops.
You may also be interested in the news: