The price of cucumbers, tomatoes, eggplants, etc. has increased.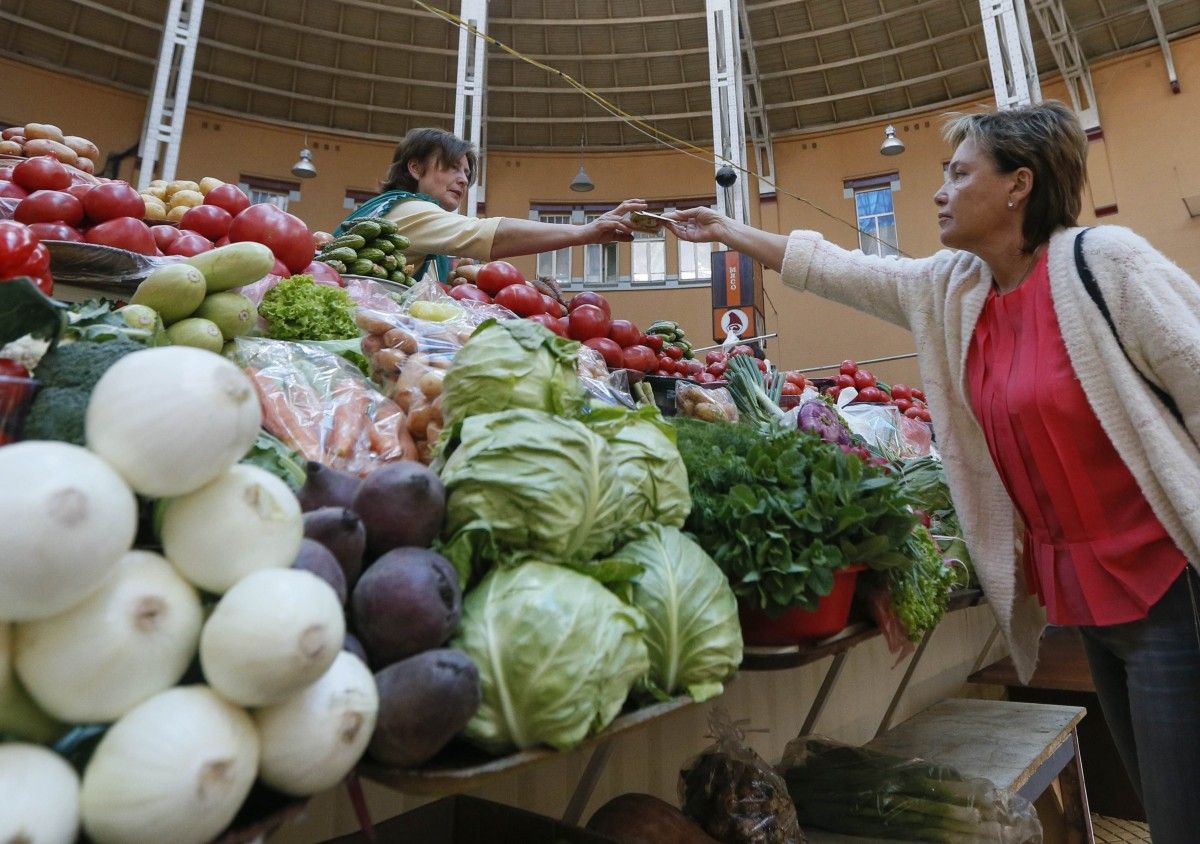 Due to the rather early autumn and cold weather in Ukraine, the harvest of cucumbers has decreased. In this regard, the price of them jumped by 15%.
This is evidenced by monitoring data. AgroTimes.
So, in the largest wholesale market in Western Ukraine – "Shuvar" in Lviv, cucumbers went up in three days from 45 UAH/kg to 50-53 UAH/kg.
Prices for ground tomatoes rose from UAH 16-22/kg to UAH 20-23/kg.
Pepper costs from 40 UAH/kg to 60 UAH/kg.
Eggplant prices leveled off from UAH 38-60/kg to UAH 50-55/kg.
Prices for late cabbage remained at the level of UAH 8-10/kg young cabbage costs UAH 10-20/kg, Savoy cabbage costs UAH 18/kg, Beijing cabbage costs UAH 40-45/kg, broccoli costs UAH 45-55/kg, cauliflower costs 45 UAH/kg.
Potatoes for 5 UAH/kg, carrots – 17-20 UAH/kg, onions – 25-26 UAH/kg, beets – 6-10 UAH/kg, garlic, depending on the size – 65-120 UAH/kg.
The first pumpkin appeared on sale. It is sold at 20 UAH / kg.
Sweet corn – 9-10 UAH / cob.
As UNIAN wrote, according to experts, a sharp rise in the price of cucumbers in Ukraine was caused by a change in the weather.
As UNIAN reported earlier, according to Zakaz.ua analysts, over the six months of the full-scale war of the Russian Federation against Ukraine, the price of onions on the Ukrainian market has more than doubled – by 114%, the average cost of which in the capital's supermarkets is 42.8 UAH / kg.
Such a significant price difference is associated with a reduction in production areas for this crop and a sharp decline in onion yield.
You may also be interested in the news: