Among the prisoners was a woman whom the Russians kept in a punishment cell for two months.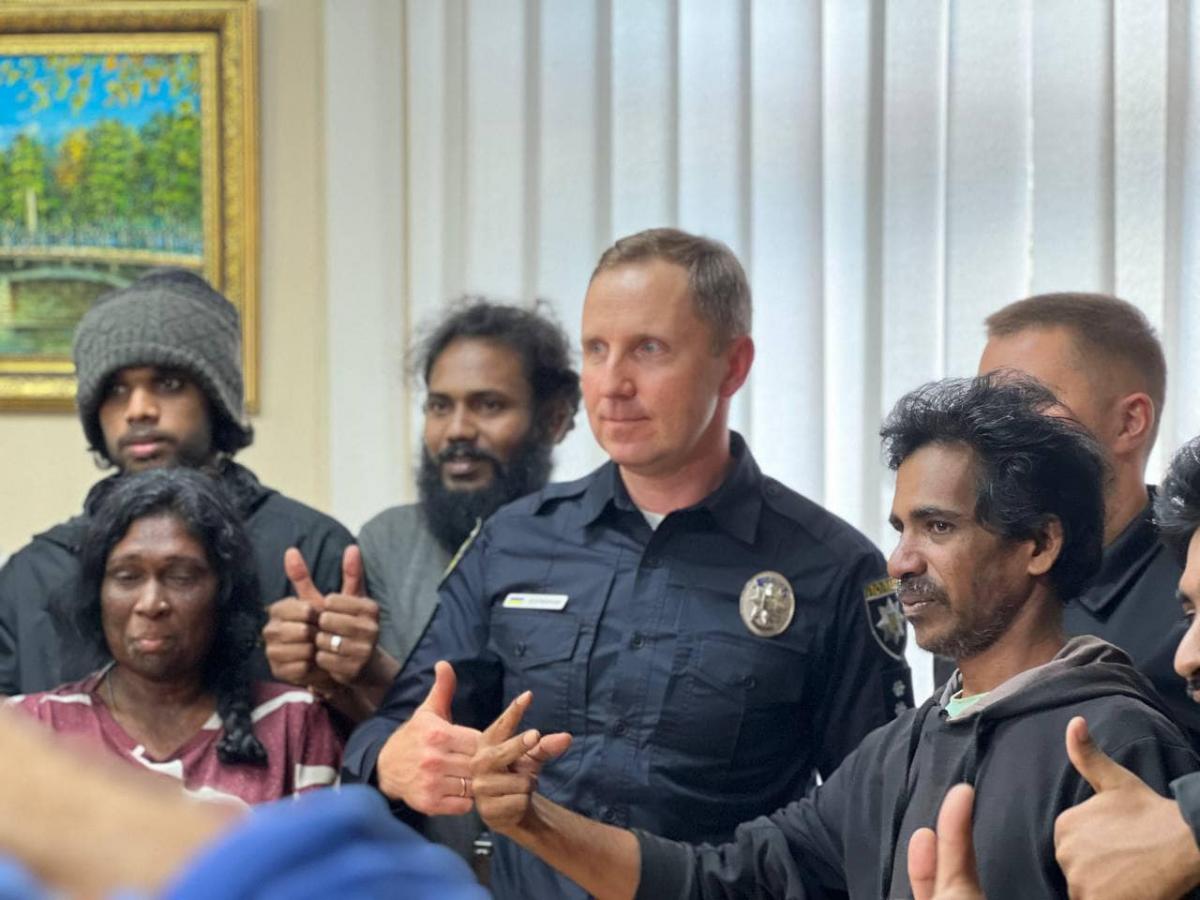 The police of the Kharkiv region reported details about the captivity of the Russians of seven citizens of Sri Lanka, who managed to free themselves after the de-occupation of the region.
According to the head of the investigative department of the police of the Kharkiv region Sergei Bolvinova, seven citizens of Sri Lanka – a woman and six men at the beginning of the full-scale invasion of the Russian Federation were in Kupyansk. They were afraid of the war and decided not to go anywhere, but to hide.
In May, they tried to walk to Kharkov, but at the very first checkpoint of the Russian army they were detained, their hands were tied, bags were put on their heads, and they were taken to a makeshift prison in Volchansk.
"The Sri Lankans were kept there in inhuman conditions, forced to work as cleaners. A woman was kept in a punishment cell for two months! Two of them had their nails torn off, one was hit on the head with a door. Since the Rashists do not speak English, the foreigners did not understand that in general, the Russians wanted them, and why they were tortured. The only thing they understood was that the Russians said "money" during the torture. Judging by this, the second army of the world demanded money from the detained foreigners from Sri Lanka," Bolvinov said.
After the de-occupation of Volchansk, the foreigners again decided to leave for Kharkiv on foot, on the way they were met by a hotel security guard who gave them shelter and informed the Ukrainian police about this.
Investigative actions are being carried out with foreigners, contact has been established with the Embassy of Sri Lanka, the victims have been provided with security and proper living conditions.
As UNIAN reported, residents of Balakliya spoke about the occupation they experienced. They separately mentioned the servicemen from Buryatia, who took everything that could be taken out of the houses of the locals.
You may also be interested in the news: