The enthusiast plans to make an adventure map for battles based on his world.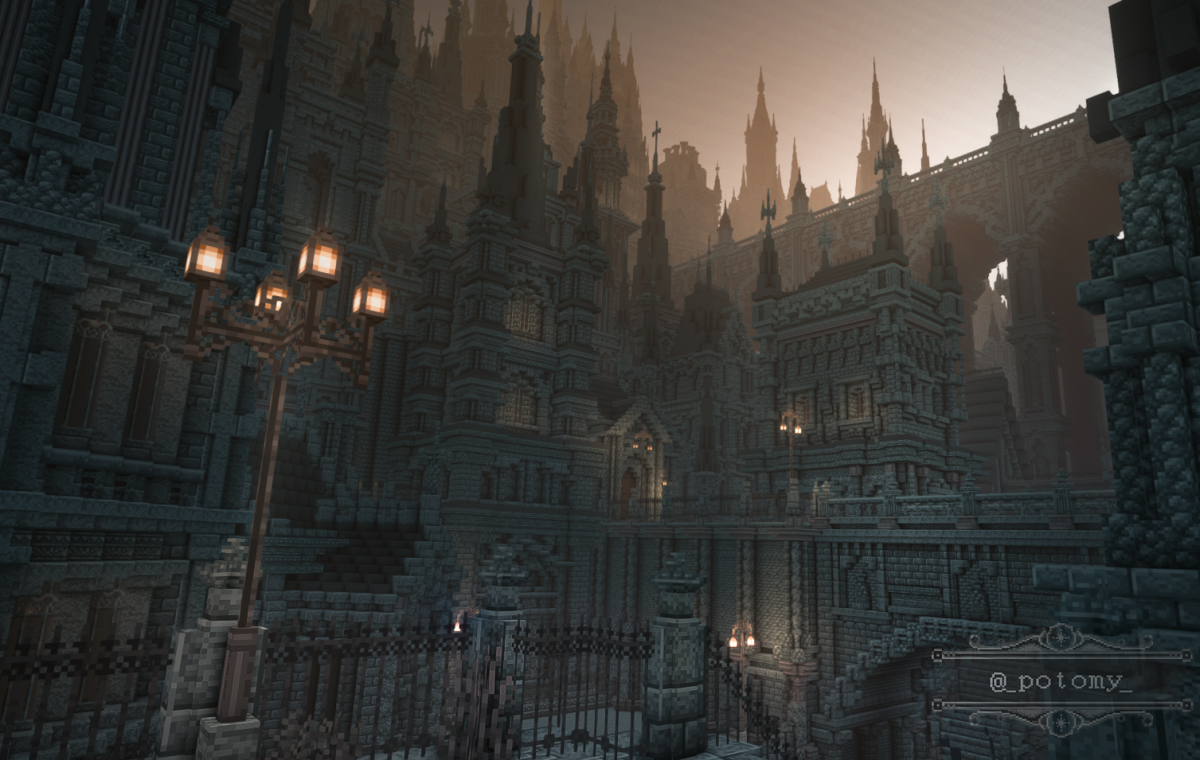 There are many virtuoso creators among Minecraft fans. They regularly create incredible structures that are worthy of a place in some virtual museum. One of the clearest examples of such buildings is a large-scale gothic city with the atmosphere and mood of Bloodborne.
This work was marked by a forum visitor Reddit under the alias Parking_Price6980. He recently posted new pictures and videos showing off his creation. The author continues to work on the city and plans to turn it into an adventure map for battles. When Parking_Price6980 is done, he will make it available for free.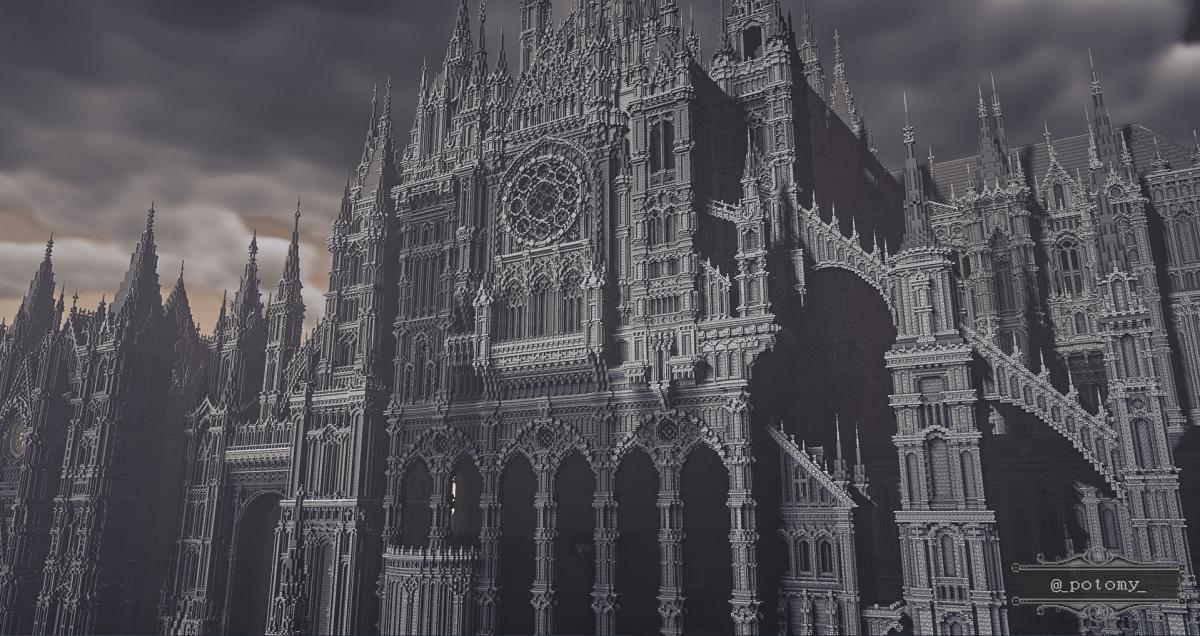 The enthusiast has spent over 100 hours on this creation over the past four months. And the result is already impressive with its strict and consistent architecture, gigantic buildings and the presence of a gloomy atmosphere. Particularly striking is the cathedral with a dozen spiers and a large stained-glass window in the center.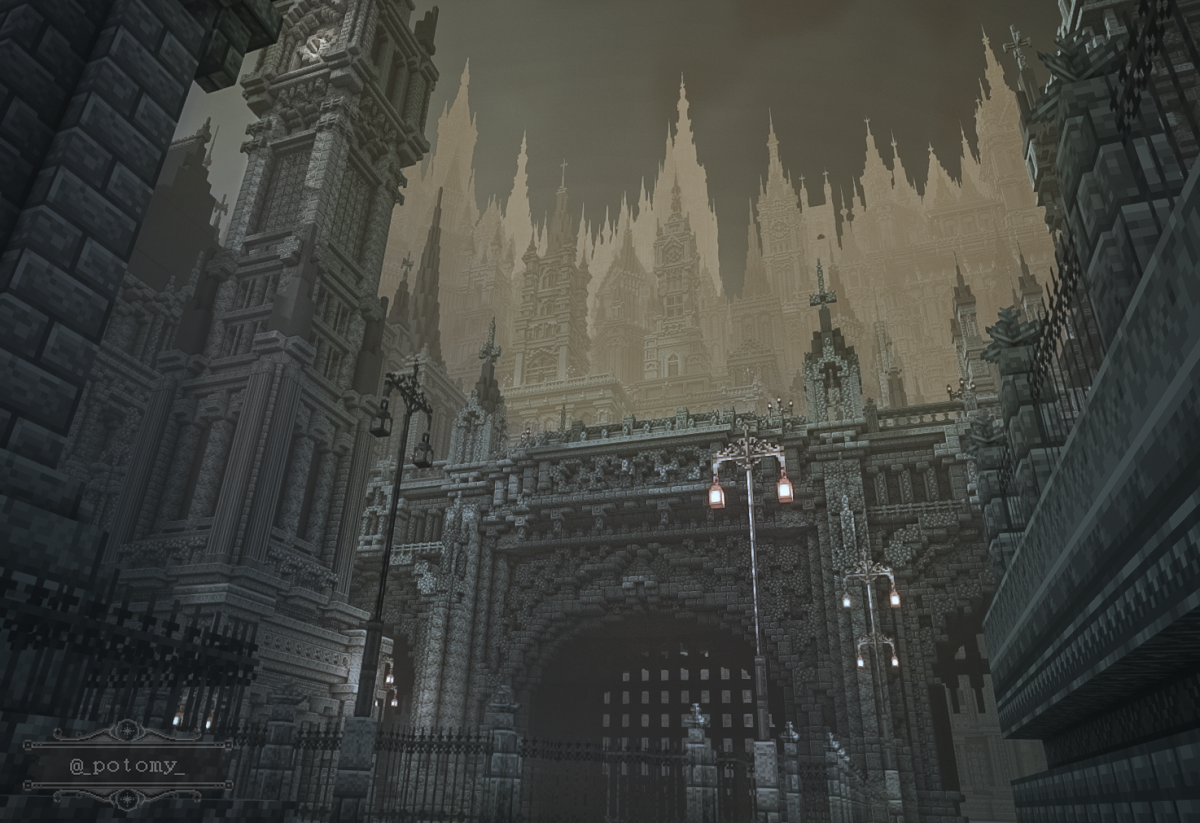 Parking_Price6980 also took care of various details. He created many stairs, passages and streets, placed lanterns and spiked barriers, installed a fountain. The author duplicated individual elements with the help of mods, but this in no way diminishes his merits.
Minecraft – Basic Details
It is an open-world survival sandbox where users can show their creative skills, build houses and even cities.
Markus Persson released the first version of the project back in 2009. Listening to player feedback, the developer improved Minecraft by adding more and more new mechanics to it.
The project quickly gained popularity. And already in 2014, Microsoft bought Persson's studio Mojang AB and the rights to Minecraft for $2.5 billion.
As of mid-2020, Minecraft has sold 200 million copies, making it the best-selling game in history. Now the project can be downloaded on PC, consoles and smartphones.
You may also be interested in the news: