The Russian invaders fired from mortars, cannon artillery, grenade launchers, MLRS, and machine guns.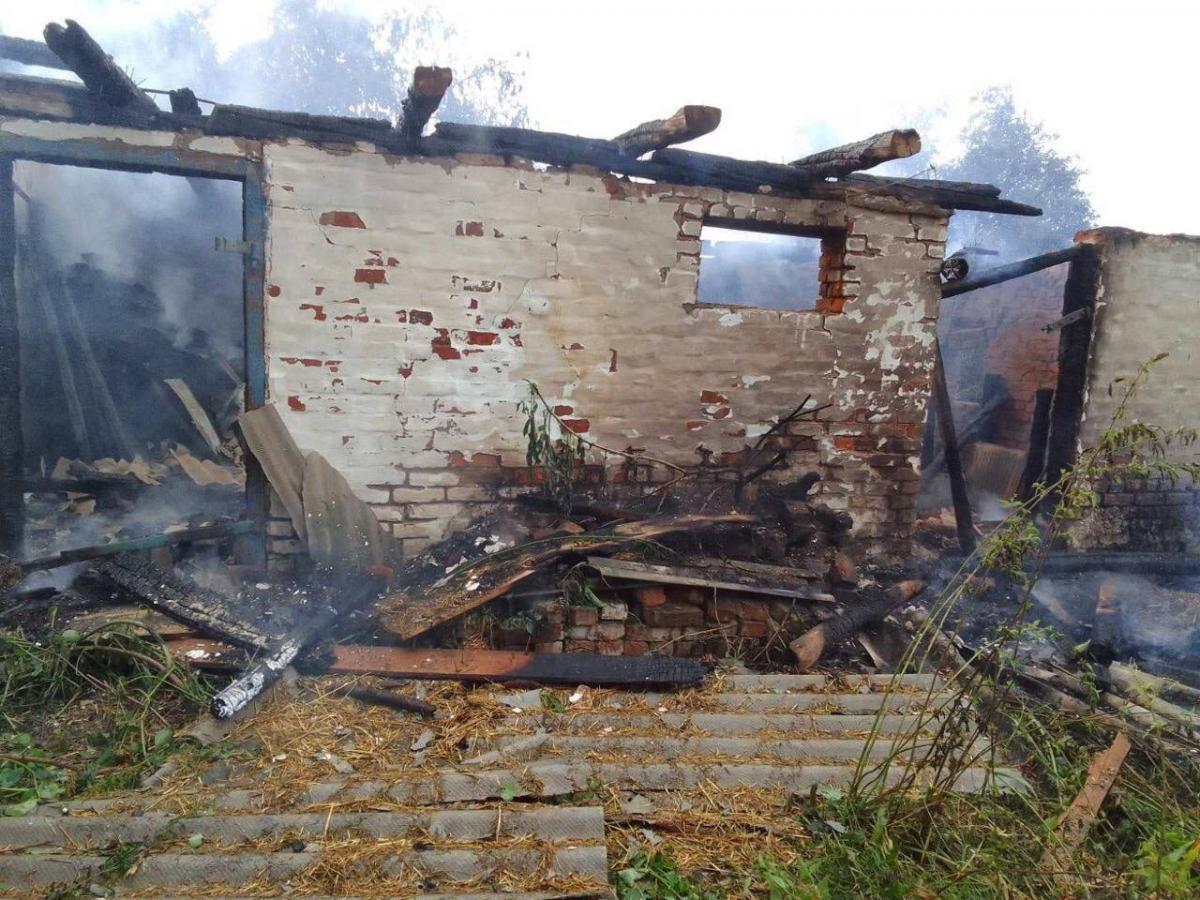 Almost 170 arrivals were recorded in the Sumy region during the current day as a result of the use of various types of weapons by Russian invaders.
This was announced by the head of the Sumy Regional Military Administration Dmitry Zhivitsky in Telegram.
"The Russians fired at 7 communities of the Sumy region during the day today. Almost 170 arrivals from mortars, cannon artillery, grenade launchers, MLRS, as well as 5 machine-gun bursts were recorded," the chairman of the OVA said.
In particular, because of the shelling, a medical facility, power lines, households of civilians were damaged, poultry and a goat were killed.
"Fortunately, preliminary – without human casualties," he added.
At the same time, in the Shalygin community from 10 am there was shelling of the community – 22 arrivals were recorded, of which 4 shells did not explode. Later, at 13 o'clock, the Russians fired from grenade launchers – 4 arrivals, and after 15 – fired from machine guns: 5 bursts.
"Veliky Pisarevka community: around 12.30 Russians fired 15 ammunition from the MLRS. As a result, 3 private households (buildings, windows, a summer kitchen, a fence, a chimney and a gate) were partially damaged in Bolshaya Pisarevka. And as a result of another shelling at almost 13 hours , also from the MLRS, 1 non-residential building was partially damaged," Zhivitsky said.
"Yunakovskaya community: from 12.35 there was shelling of the village of Yunakovka – 16 arrivals. The high-voltage power line was damaged, the windows in the local medical outpatient clinic were broken. Shells flew onto the roadway and vegetable gardens. Windows were broken in two houses of civilians. home," he added.
"The Krasnopol community: at almost noon, the Russians fired mortars – 3 arrivals, and later – 15 more," Zhivitsky said.
"Belopol community: from 13:00 artillery and mortar shelling from the territory of the Russian Federation began – 15 arrivals. After 17:00, mortar shelling was carried out on the outskirts of the village of Obody of the Belopol community – 20 arrivals, which damaged 5 residential buildings (windows and roofs). The mortar shelling of the community continued after 18:00 – 10 more arrivals," said the chairman of the UVA.
Also in the Esman community by 18 o'clock there was a mortar attack – 39 arrivals.
"Novoslobodskaya community: from 17.50 artillery shelling was carried out – 5 arrivals. In the village of Boyar-Lyozhachie, 1 residential building, a brick shed, a chicken coop were partially damaged, and more than 10 chickens were killed," Zhivitsky said.
Recall that in the Sumy region a man worked for the invaders and provided them with food. During March, during the temporary occupation of settlements in the Akhtyrsky district, a local resident voluntarily helped the enemy troops.
You may also be interested in the news: