The French President noted that "referenda" will not have legal consequences.
French President Emmanuel Macron reacted to the so-called "referenda" in the temporarily occupied territories of Ukraine. The French politician assured that the international community does not recognize them.
This is reported Reuters.
"If the idea of ​​a referendum in Donbass weren't so tragic, it would be ridiculous," Macron said during a speech in New York.
According to him, the decision to hold "referendums" is another provocation after Russia's invasion of Ukraine. The French politician said that the whole process is a parody and will have no legal consequences.
Read also: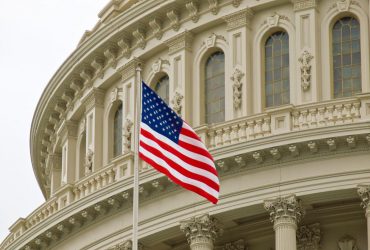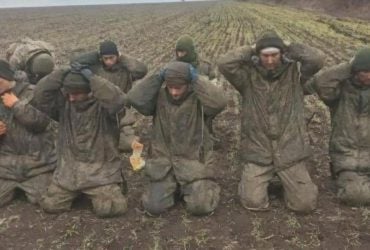 In addition, Macron tried to contact the President of the Russian Federation Vladimir Putin today, but he was refused. In this regard, the French President expressed hope to contact his Russian counterpart in the coming days.
"Referenda" in the occupied territories of Ukraine – what is known
The occupiers were going to arrange a fake vote on the territory of the "LPR", "DPR", Kherson and Zaporozhye regions of Ukraine from September 23 to 27. It is reported that voting in referendums is likely to be both face-to-face and absentee – by mail.
The occupiers say that they will announce the official results of the pseudo-votes on September 28 or 29, "after which the "DPR" and "LPR" can send an official request to join Russia."
A day earlier, the leader of the "DPR" Denis Pushilin addressed the leader of the "LPR" Leonid Pasechnik with a proposal to join forces to prepare for a pseudo-referendum on the entry of the occupied territories of Donetsk and Luhansk regions of Ukraine into the Russian Federation.
Gauleiter Vladimir Saldo, who now heads the occupation administration in the Kherson region, also announced a "referendum" on joining the Russian Federation. A similar announcement was made by the head of the fake administration of the Zaporozhye region, Evgeny Balitsky.
The Central Election Commission of the Russian Federation is going to organize polling stations for "referendums" in the "DPR", "LPR", Zaporozhye and Kherson regions on the territory of the Russian Federation, said Nikolai Bulaev, deputy chairman of the commission.
The head of the Luhansk OVA, Sergei Gaidai, believes that if Russia organizes and holds a "referendum" in the occupied territories of the Lugansk region, this will pave the way for general mobilization in Russia.
At the same time, National Security Adviser to US President Joe Biden Jake Sullivan said that Russia would use fake "referendums" as a basis for annexing the occupied territories of Ukraine – now or in the future.
You may also be interested in the news: