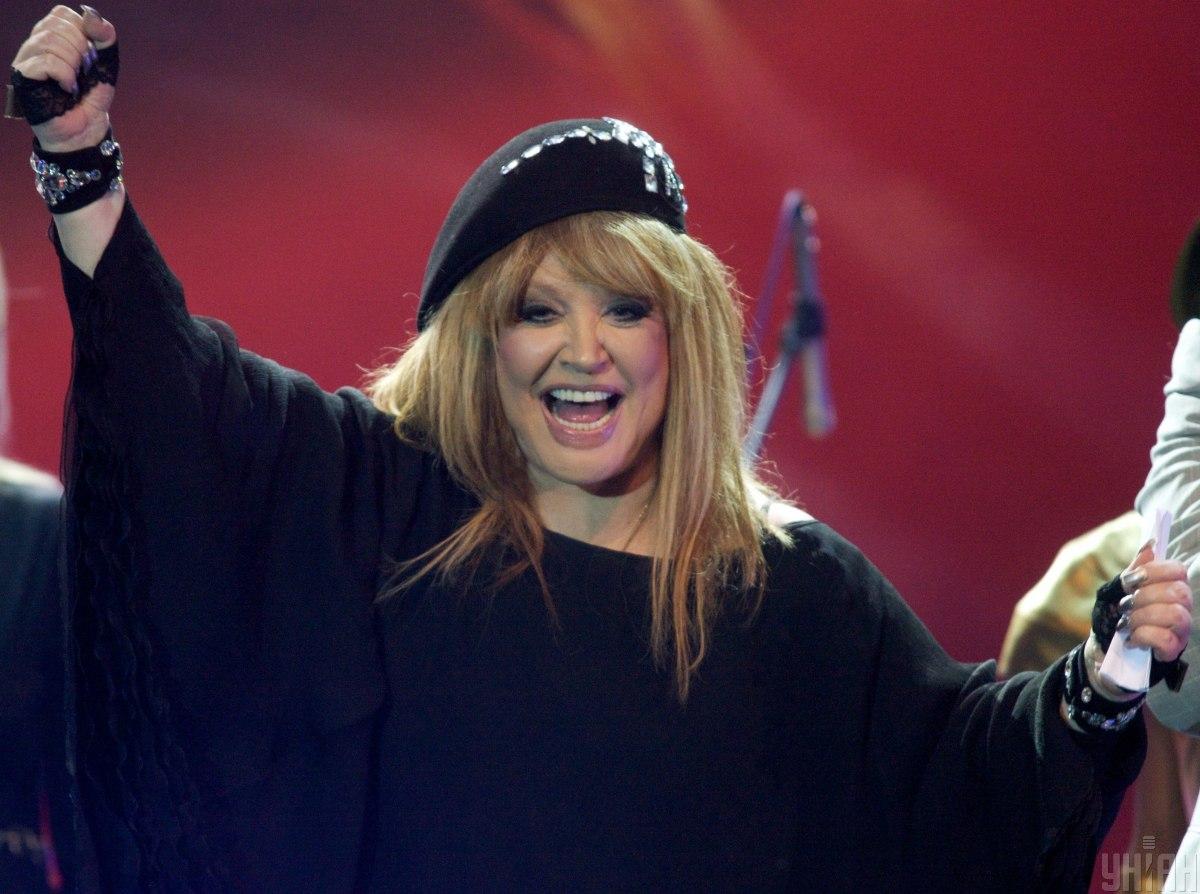 In the Altai federal bunker, the President of the Russian Federation was hiding from Pugacheva, watching her through the periscope. The vicious old woman was rapaciously scouring the surface, trying to find the disguised entrance to the secret dungeon. She had an ax in one hand and a dagger in the other. Both she and the cocksucker looked extremely ominous.
– The gun is dead, everything, f#zdets, there is nothing more to fight back, – Shoigu sang sadly, hiding behind a stone woman, the other day he rescued from under Izyum from the massacre of Binder's punishers because she went over to the side of the Russians. – So let's smoke, brother fighter …
Putin covered his mouth with his hands and hid under the table
– I'll smoke someone now! Putin exploded. – Have you smoked enough already?!
– Quiet, quiet, Pugachikha will hear! – exclaimed the great director Mikhalkov.
Pugacheva really froze upstairs, listening, and took a few stealthy steps towards the door of the bunker, raising her dagger. Putin covered his mouth with his hands and hid under the table.
– Oh my God, we're all going to die, it's a fiend, – groaned Mikhalkov. – She invented Ukraine with Lenin, and destroyed the Soviet Union with Gorbachev … Comrades, does anyone know some good protective prayers?
– I know about Arlekino, a very protective prayer, – Medvedev said with drunken gravity. – Harlequin, Harlequin… uh… Damn, what's next?
Medvedev's head was spinning. He poured himself another
– Khuilokino, Khuilokino, you need to be funny for everyone, – the head of the National Guard, Zolotov, sang uncertainly. – Soak nah # th pid # race, and that's all.
– Who is it? – Medvedev asked with hidden hope.
– Duc Khuilokino is this, – Zolotov explained irritably. – Pugachikhin's husband, damn it, or whatever it is, well, that shabby bastard who started it all.
"Better than both," said Patrushev insinuatingly.
Medvedev's head was spinning. He poured himself another.
– Tell me, gentlemen, has Pugacheva already left? – Putin asked secularly from under the table to demonstrate control over the situation.
– Even closer approached – gloatingly said Patrushev. – Cut down the last three guards.
"Well, as they say, hold the flag," Putin said with a frightened smile. Let's see what happens, we haven't even started yet.
– I wonder if there will be any rights and freedoms under Pugacheva? Medvedev thought aloud. – Some concessions, perpendicular imports …
Prigozhin led by the hand a little shy peasant in a prison uniform
Shoigu hurriedly poked him on the shoulder, and Medvedev bit his tongue. Taking advantage of the fact that the minister of the so-called defense was distracted, Kadyrov jumped up to his Polovtsian woman, tried to take possession of her immediately, cried out in pain and ran away in surprise to a corner to lick the wound.
– So, has Pugacheva left already? Putin asked impatiently. From an uncomfortable position, his cheek implants began to ache.
– Just opens the outer door and enters our bunker, – reported Patrushev.
Let's have a referendum! exclaimed Medvedev. – If a referendum is held quickly, then this will change the vector of Russia's development for decades, and Pugachikha will not dare to attack, because then we will use nuclear weapons.
– Have you seen this dickhead? Shoigu asked sourly.
– And what to do, to do something what? – outraged Putin. – This is at least some kind of plan!
– The plan of the special operation is unchanged – to liberate Kursk and Belgorod, and also to secure a land corridor to Voronezh, – Shoigu said firmly. – All goals set will be achieved.
– What, already Voronezh?! – Shouted Putin, immediately stopped, but it was too late.
– Ahh, there you are, bald creature! – came from somewhere above the triumphant cry of Pugacheva. – I heard you. Now you will receive your well-deserved punishment, mommy is already here.
– I told you, be quiet! Mikhalkov exclaimed again. – Oh, Arlekino, who art in heaven, may your kingdom be like cherubim …
Prigozhin quietly left the bunker and carefully locked the door from the outside.
The inner door of the bunker opened with a roar, everyone screamed, and Putin even went into a secret suitcase, but it was only the head of Wagner, Prigozhin. Prigozhin led by the hand a small, shy peasant in a prison uniform.
– Here, Vladim Vladimych, as you asked! – Prigozhin barked joyfully from the threshold. – Our best military convict, callsign Lakomka. Brought, so to speak, to the award.
– Oh my God, this is the famous cannibal maniac recruited into the Wagner squad! – Mikhalkov exclaimed joyfully, rushing to the prisoner. – I have long dreamed of meeting you, Orthodox cannibal, can I interview you for my author's program?
– What are you, sir, it's not worth it, the right word, – the cannibal was shy, – I'm afraid of the camera.
So, let's go, both of you! Putin barked. – Not up to you now, in the country of Pugachevshchina! We must act immediately! We need to raise the stakes!
– Let's say that Vladim Vladimych fell ill, and that power in the country is transferred to the State Committee for the State of Emergency, – suggested Patrushev. – Ready to be chairman of the funeral committee.
– What else funeral? Putin asked suspiciously.
– Look, sir, the holy cross! – Lakomka said reverently to Mikhalkov, pointing upward with his finger.
– Where? – admired Mikhalkov, staring at the ceiling.
Lakomka shook a knife out of his sleeve, cut Mikhalkov's throat, cut out his liver, and began to eat with pleasure.
– What kind of funeral, I ask you?! – Putin asked again, leaning out from under the table, and Shoigu, who crept up on tiptoe, grunted, crushed his head with a stone woman.
– That's what a funeral, – said Patrushev and added, shaking his head sadly: – Cursed Pugacheva, ruined such a great man, just think.
There was a gentle knock on the door of the bunker, and Pugacheva entered.
Hello, did you call? she asked timidly.
– Fuck off, I'm tired of it! – barked Zolotov.
– Yes, go, perhaps, my dear, – Patrushev said absently, rolling Putin's body into a carpet. – You are free… Somebody give her flowers, as it should be. Hey, Mikhalkov! .. Wait a minute, where is our great director?
"Got lost somewhere," said the Cannibal, spitting out his mustache. – Comrade Patrushev, look, there is sluggishness on the ceiling!
– Where?! Patrushev sighed greedily.
…Prigozhin quietly left the bunker and carefully locked the door from the outside.
Vasily Rybnikov