In what mode to wash terry towels, and also why add soda and vinegar to the water – find out in the UNIAN material.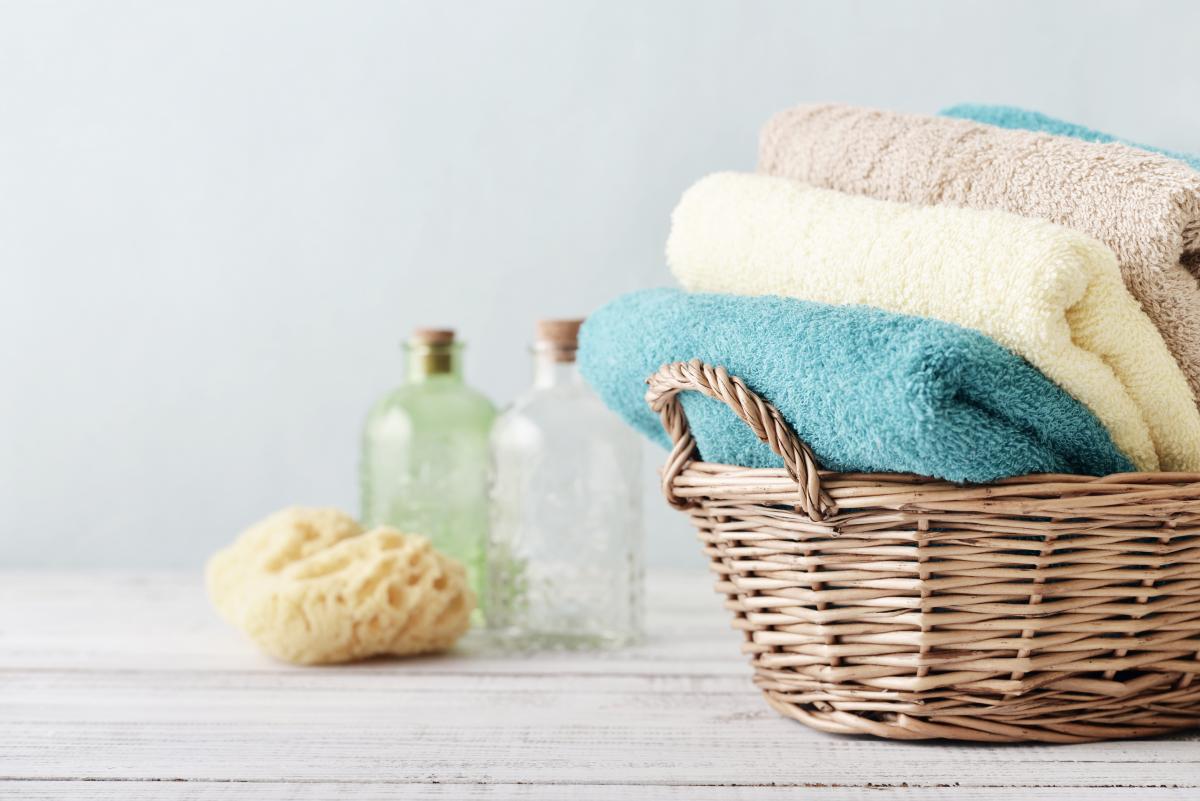 Terry towels upon purchase please with their softness, but due to regular use they can become hard and unpleasant to the body. UNIAN will tell you how to wash terry towels so that they are fluffy and what secrets every housewife needs to know.
Earlier we talked about how to wash towels from stubborn dirt.
How to wash towels in an automatic machine – rules and tips
In order to keep the softness of the towels or return it, you need to know a few important secrets:
use only liquid detergents;
wash towels at 40-60°C;
dry towels outdoors, but out of direct sunlight;
If you want to remove old stains, then pre-soak towels for several hours.
UNIAN also found out the main reasons why terry towels get rough:
washing with powder, which makes the terrycloth dry and prickly;
ironing towels;
use of insufficient water;
drying towels on batteries or under the open sun;
twisting towels.
Too hard water can also cause roughening of towels. In order to soften it a little, add conditioner or 1 tablespoon of soda during washing.
How to wash terry towels by hand – a guide for hostesses
If you need to wash terry towels, but it is not possible to use the machine, follow the instructions:
pour warm water into the basin and add washing gel;
pour vinegar – 0.2 ml for every 10 liters of water;
soak towels for an hour, then wash and rinse.
Towels should be dried in partial shade and in a well-ventilated place.
If your towels are too worn or dirty, then they can be revived using "grandmother's" methods:
apply dishwashing detergent to stains and leave for 4-5 hours;
soak in vinegar water – add 2 tbsp to 3 liters of clean water. 9% vinegar.
After soaking is over, you need to wash and rinse the towels. It is better to do this in water with the addition of 1-2 tsp of ammonia, then the mahr will be soft and pleasant to the touch.
You may also be interested in the news: