How to prepare apple juice with pulp at home using a blender, grater and meat grinder – find out in the UNIAN material.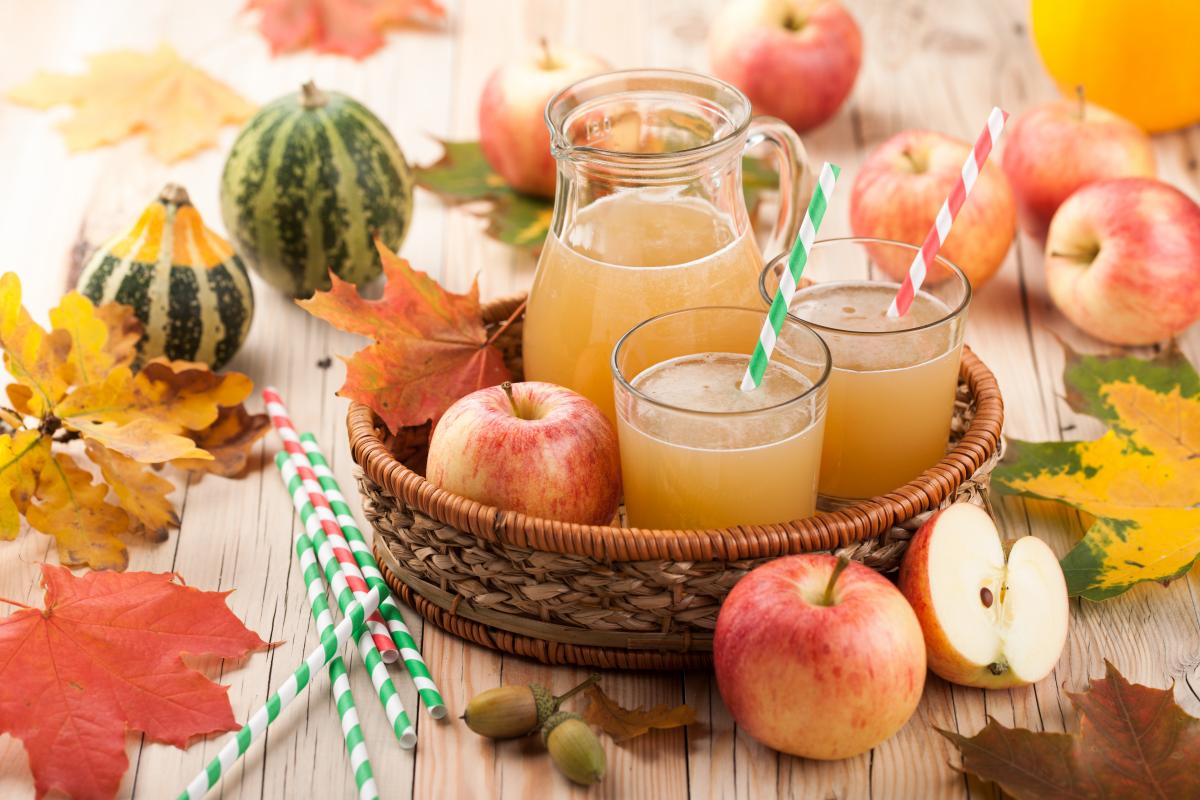 Many housewives prepare juice for the winter – this healthy drink is loved by both adults and children for its unique properties. The composition of such juice includes a large number of minerals and substances necessary for a person. UNIAN will tell you how to make apple juice with pulp for the winter without a juicer.
How to make apple juice in a blender – recipe
One of the easiest options is to use a blender instead of a juicer. You need to wash the apples, cut them into slices and put them in a blender bowl. Put the resulting slurry on a dense fabric and tie it with a bag. Then place the bag at the bottom of the pan, and put a press on top. After half an hour, remove the press, and drain the liquid into a separate pan. You can additionally strain the juice through a sieve – then it will be less cloudy.
Also, using a blender, you can make apple juice with pulp at home. UNIAN shares the recipe:
apples – 3 kg;
water – 1 l;
sugar – 300-400 gr.
Peel apples, remove seeds. Cut fruit into slices, put in an enamel pan. Put it on the stove, add water, boil and cook for 20-25 minutes. Pour the broth into a blender and grind, transfer the puree to a clean pan.
Separately, combine water and sugar, boil the syrup (400 g of sugar 400 ml of water). Pour applesauce over syrup, put on fire and bring to a boil. Cook for 5 minutes, cool. Then boil again, pour into a jar and roll up the lids.
How to make apple juice through a meat grinder
The second option is to use the usual meat grinder, which does an excellent job with apples – 5-6 liters of juice are obtained from 10 kg of apples. In order to prepare apple juice using a meat grinder, you need:
wash the apples and cut them into pieces;
skip fruit through a meat grinder;
strain the resulting juice into a saucepan;
through a napkin or gauze, express the thick apple mass there.
Then the juice needs to be pasteurized – put the pan on the fire and heat the juice as much as possible, but do not boil it. Pour the hot drink into jars and roll up the lids.
How to make apple juice at home through a grater
This option is not suitable if you need to prepare juice in large volumes, but you can provide yourself with a few liters of a miraculous drink:
wash apples, peel and seeds;
cut in half or quarters;
grate apples on a grater with the smallest holes;
cover a deep plate with gauze and put a thick apple mass on it;
fold gauze in the form of a bag and squeeze the juice into another container;
Discard the pulp and pour the juice into a glass.
In this way, you can make fresh apple juice or prepare it for the winter – if you choose the second option, then do not forget to boil the drink with sugar.
Useful advice: do not use aluminum or other metal non-enamelled dishes, otherwise organic acids will react with the metal and the juice will turn into poison instead of a healthy drink.
You may also be interested in the news: