How to diversify buckwheat and cook three different recipes from this cereal – find out in the UNIAN material.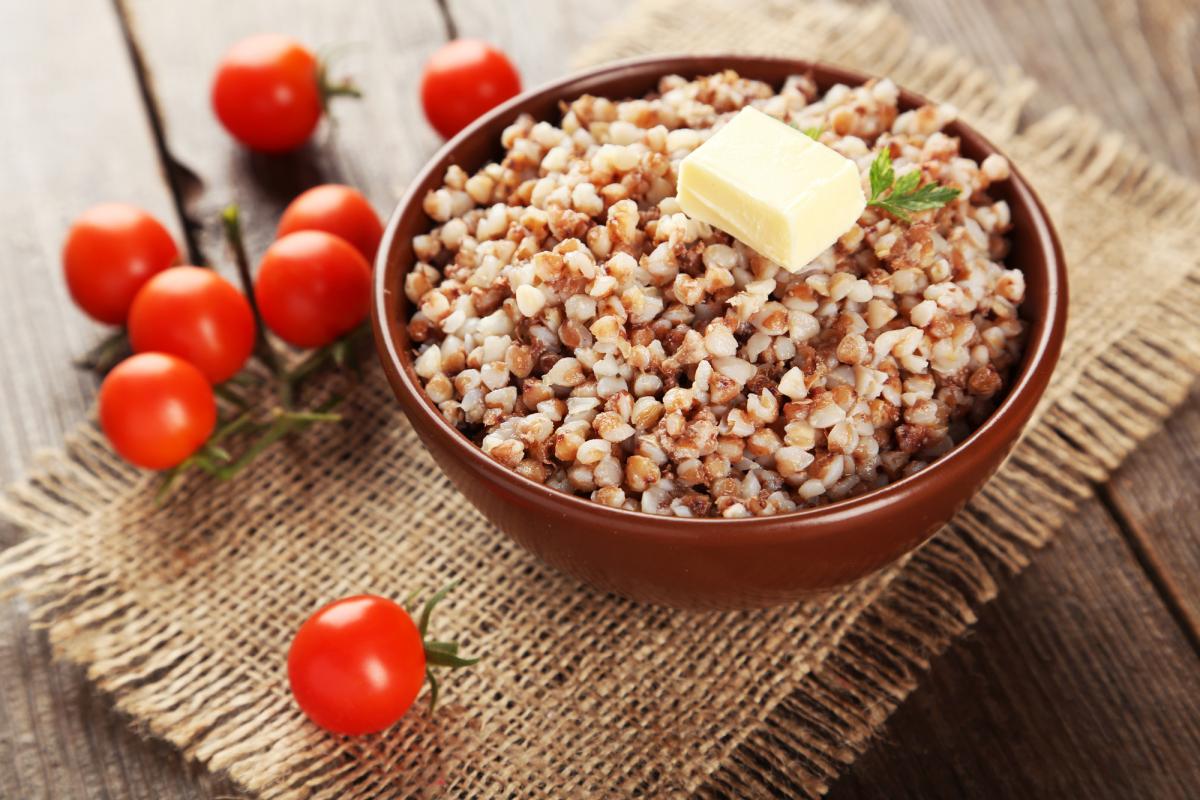 Question: "How to cook buckwheat?" tormented, probably, everyone at least once in a lifetime. UNIAN will tell you how to properly cook this cereal and what simple buckwheat dishes you can cook.
How to cook buckwheat
To cook buckwheat you need:
sort and wash the grits;
fry it in a dry hot frying pan for 3-4 minutes;
place in a thick-bottomed cooking pot, add water in a ratio of 2 to 1;
salt – for 1 cup of buckwheat you need 1/2 tsp. salt;
after boiling, the fire must be reduced and boiled for about 20 minutes.
Having completed all the standard steps, the question still remains how to diversify buckwheat. You can improve the taste of porridge if you put a cube of butter, add fresh herbs and leave it under the lid for a few minutes. This will make it more tender and fragrant.
What to make from yesterday's buckwheat: cutlets, pancakes and casserole.
Buckwheat cutlets with potatoes
Ready buckwheat – 2 cups
Potatoes – 2 pieces
Oil for frying
Salt, black pepper and dried dill
Breadcrumbs
Wash the potatoes, grate and squeeze the juice. Warm the buckwheat groats slightly, add potatoes, spices and mix. The mass will stick to your hands a little. To make it easier to sculpt, you can wet your palms in cold water. Roll cutlets in breadcrumbs and fry. For the best effect after frying, you can leave them on a minimum heat under a closed lid.
Buckwheat casserole
Ready-made buckwheat – 500 g
Cheese – 100 g
Boiled meat – 500 g
Garlic – 2 cloves
Onion – 1 piece
Sour cream or yogurt – 80 g
Baking powder – 0.5 tsp
Fry finely chopped onion until golden. Finely chop the meat and add to the onion for a few minutes. Then cool the mixture and add sour cream.
Grind buckwheat in a blender until puree. Add spices, baking powder, grated cheese and mix
Grease the form with oil, put half of the buckwheat, then the meat and cover with the remaining porridge. Grease the casserole with sour cream and bake for about 20 minutes at 200 C.
Sweet pancakes
If you have been preparing sweet porridge and now do not know what to make from yesterday's buckwheat, you will need this recipe.
Ready buckwheat – 2 cups
Eggs – 2 pieces
Condensed milk – 2 tablespoons
Oil for frying
In cold buckwheat, add lightly beaten eggs and condensed milk, and then mix. Put a frying pan with oil on the fire to warm up. Spread the dough for frying with a spoon. Fry the pancake until light brown. They are best served warm with sour cream or jam.
You may also be interested in the news: