They were wounded during a Russian terrorist attack.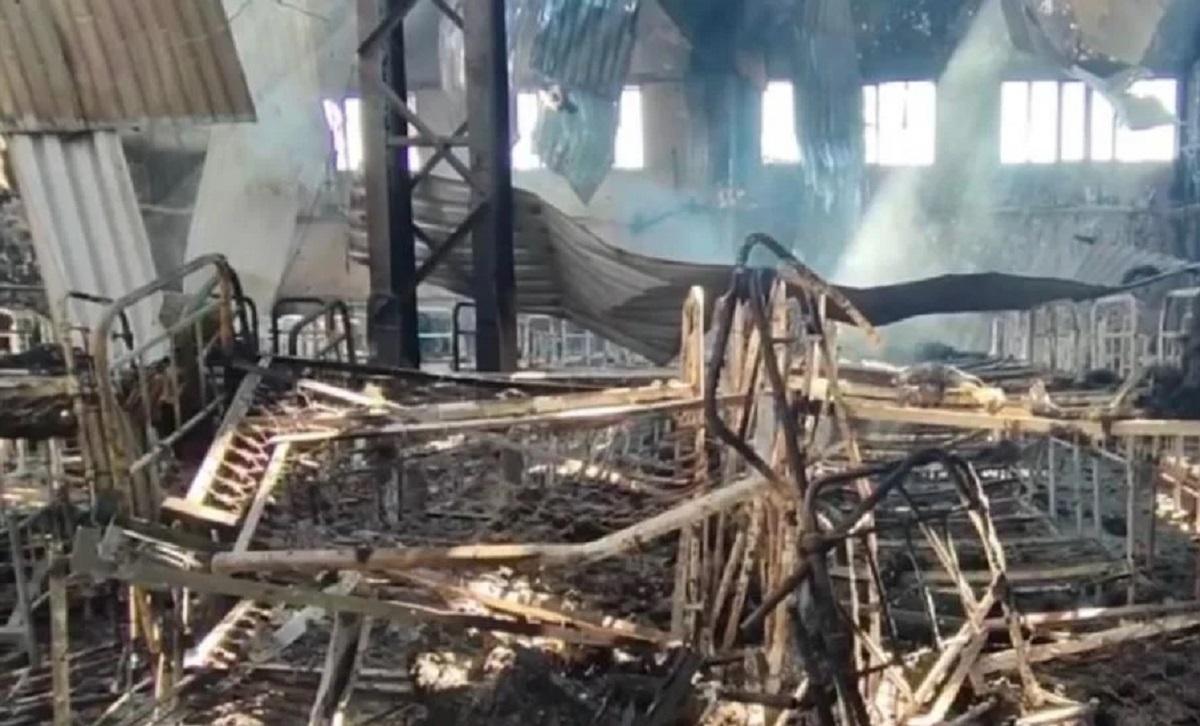 215 soldiers returned home to defend Ukraine against Russian aggression.
As President of Ukraine Volodymyr Zelensky noted in his video message, among them are those who survived the terrorist attack staged by the Russians in a colony in the occupied Yelenovka, Donetsk region.
"Total [обменяны] 108 Azov fighters, 188 Azovstal and Mariupol heroes. Eight were wounded during the Russian terrorist attack in Yelenovka. There are 215 heroes in total!" the president said.
As UNIAN wrote, on Wednesday, September 21, 215 people were returned from Russian captivity. The Office of the President reported that 200 defenders of Ukraine were exchanged for a people's deputy, one of the leaders of the Opposition Platform for Life and the godfather of Russian President Vladimir Putin, Viktor Medvedchuk.
Also, 10 foreign soldiers who served in the Armed Forces of Ukraine were released from Russian captivity. It is noted that it was possible to return those who were "sentenced" to death in the so-called "DNR".
In addition, five commanders were released (Azov – Denis "Redis" Prokopenko, Svyatoslav "Kalina" Ponomar, Oleg Khomenko, the 36th brigade – Sergey "Volina" Volynsky, and the 12th brigade of the NGU Denis Shlega). They will be under the personal protection of the President of Turkey until the end of the war.
Mass execution of Ukrainian prisoners of war by Russia in Yelenovka: what is known
As UNIAN reported earlier, on the night of July 29, on the territory of the former penal colony in the occupied village of Yelenovka, a building was destroyed as a result of an explosion, where Ukrainian prisoners of war were kept taken out of the Azovstal plant.
Immediately after the explosion, Russia accused the Armed Forces of Ukraine of shelling the penal colony. According to the Russian side, more than 50 Ukrainian defenders were killed, the number of wounded is unknown.
The Ukrainian law enforcement agencies called the explosion in Yelenovka a Russian terrorist act to cover up war crimes, discredit the Armed Forces of Ukraine, and disrupt the supply of weapons.
The Ukrainian side has not received official responses from Russia regarding the lists of those killed and wounded as a result of the terrorist act.