According to the plot, all the Russians who want war were sent to a desert island and they killed each other there.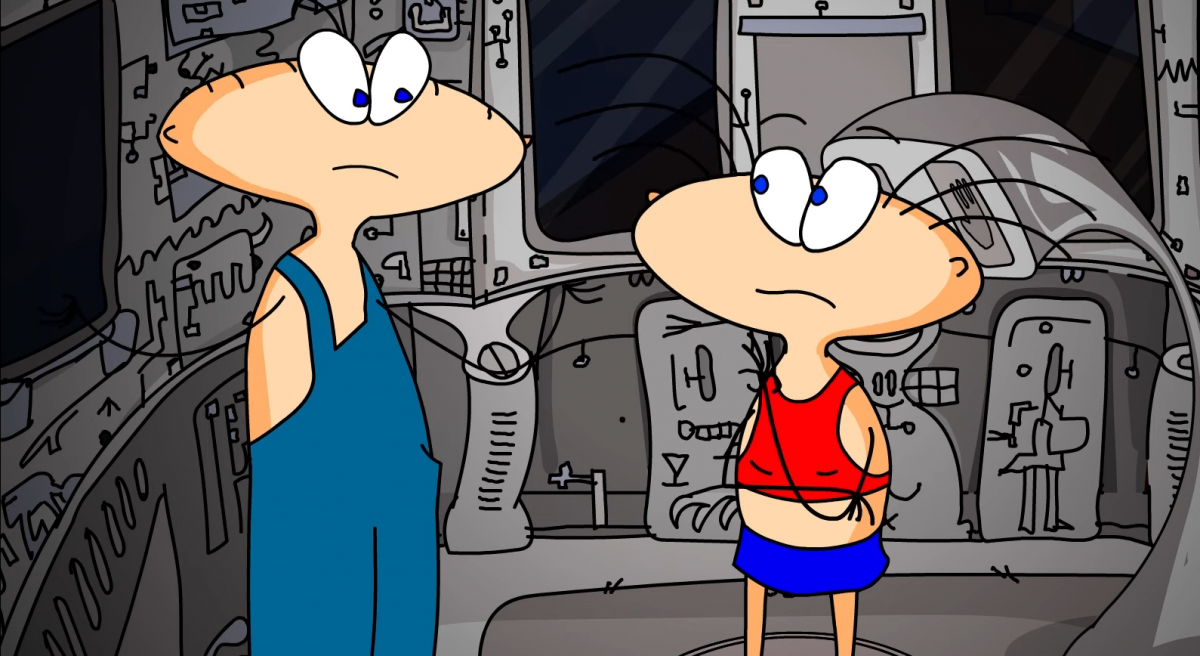 Russian cartoonist Oleg Kuvaev, who is the creator of the legendary character Masyanya, has released a new cartoon series. According to the plot, Khryundel found an alien flying saucer, and he and Masyanya flew to Ukraine to help end the war.
At first, Masyanya offered to simply remove the Rashists, but then the following dialogue took place:
"I can't shoot at my own," Hryundel said.
"So these are not their own, these are murderers," Masyanya objected.
"There, a poor kid came to earn money. There Dimka can be from our entrance, he was always a d * beat. Don't kill him now for this. If he d * beat, should I also be a d * beat?" answered Hryundel.
"We need to drive them out of Ukraine somehow, I agree," Masyanya said.
"Well, of course, this asshole has brought so much grief here," Hryundel answered sadly.
They came up with different options, and one of the solutions was to pour faeces on the invaders.
"Run to wash, but first wash away the shame," Masyanya shouted after the fleeing Russians.
"The reality at the moment is so absurd that you don't have to worry about making the plot at least somewhat realistic. On the contrary, the more absurd, the closer it gets to reality. And humor will survive, it doesn't care about realism and it is the opposite of aggression. Therefore, the more jokes , the sooner the evil will go away," commented Oleg Kuvaev, the creator of the video.
Recall that the sensational episode of "Masyanya" about the bombing of Russian cities disappeared from YouTube for a while.
You may also be interested in the news: