Putin may have feigned health problems to reschedule filming and rethink his decisions.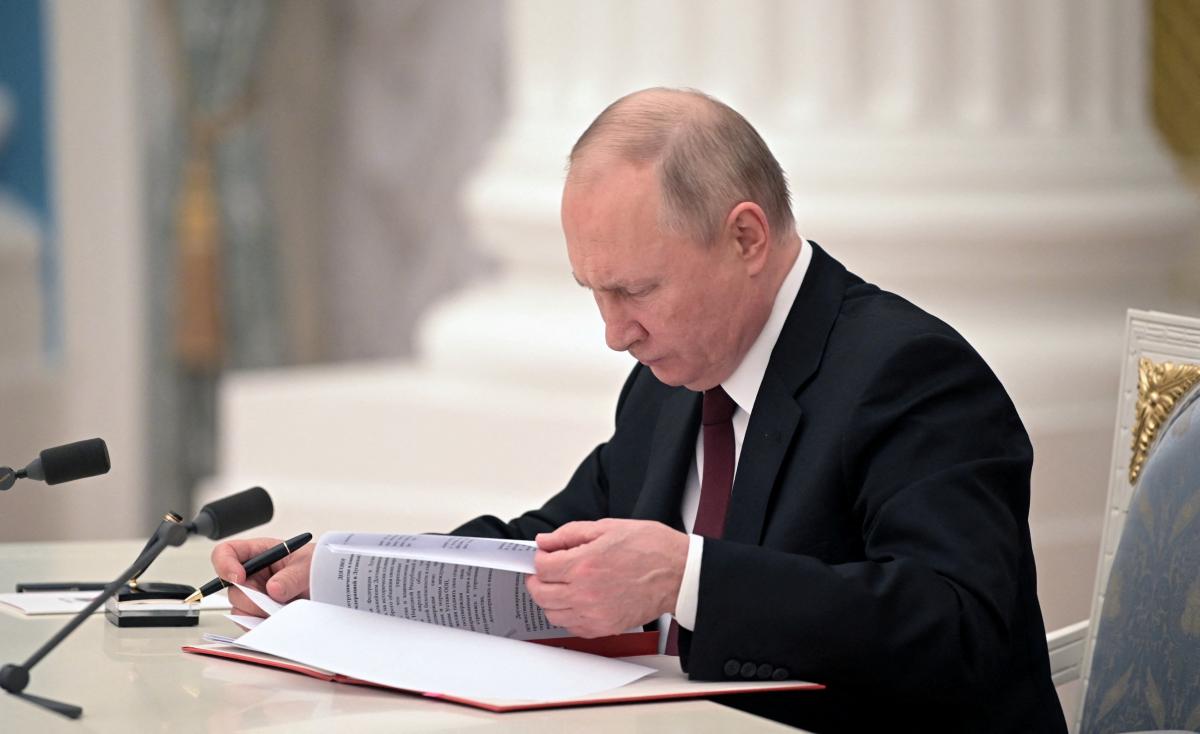 Russian President Vladimir Putin became ill while preparing to record an appeal to the Russians. The film crew was able to shoot the Kremlin tyrant only after four failed attempts.
British tabloid writes about it Daily Mail.
According to Kremlin rumors, Putin allegedly suffered from bouts of coughing and pain. The speech of the President of the Russian Federation had to be rewritten several times.
After the fourth unsuccessful attempt to record an appeal to Putin, doctors were called, to whom Putin also complained of chest pains.
"The doctors advised to postpone the shooting and go with them for examination, which was done," the newspaper writes.
According to some people in Putin's inner circle, he feigned health problems in order to reschedule filming and rethink his decisions.
"People close to the president know his pathological indecisiveness and uncertainty in making decisions, especially key ones," the article says.
At the same time, some members of the security service "reacted to the president's decision without enthusiasm."
Putin announced partial mobilization in Russia
On September 21, Russian President Vladimir Putin announced the start of partial mobilization in the country. According to the Russian leadership, first of all, citizens with combat experience of up to 300,000 people will be involved in the war against Ukraine.
Putin's statement is consistent with the analysis of many Western experts that Russia is in need of human resources to continue the war, and Putin himself does not abandon the original intention to occupy the entire territory of Ukraine. In parallel, the leader of the Wagner PMC is recruiting prisoners.
At the same time, in Moscow – against the backdrop of the first successes of the counteroffensive of the Armed Forces of Ukraine in the Kharkiv region – they announced the urgent holding of "referendums" in the occupied regions in the east and south of Ukraine. A number of Western countries have already stated that they do not recognize the results of their implementation. The United States separately noted that Russia "will pay for this."
Also in Russia, on the eve of Putin's speech, the penalties for surrender and desertion were significantly toughened.
In Kyiv, the beginning of mobilization in the Russian Federation was called Putin's plan for the disposal of Russians. Zelensky stressed that it is Ukraine that currently holds the initiative at the forefront.
Since the beginning of the full-scale war, the Armed Forces of Ukraine have already eliminated about 55,110 invaders and thousands of enemy equipment.
You may also be interested in the news: