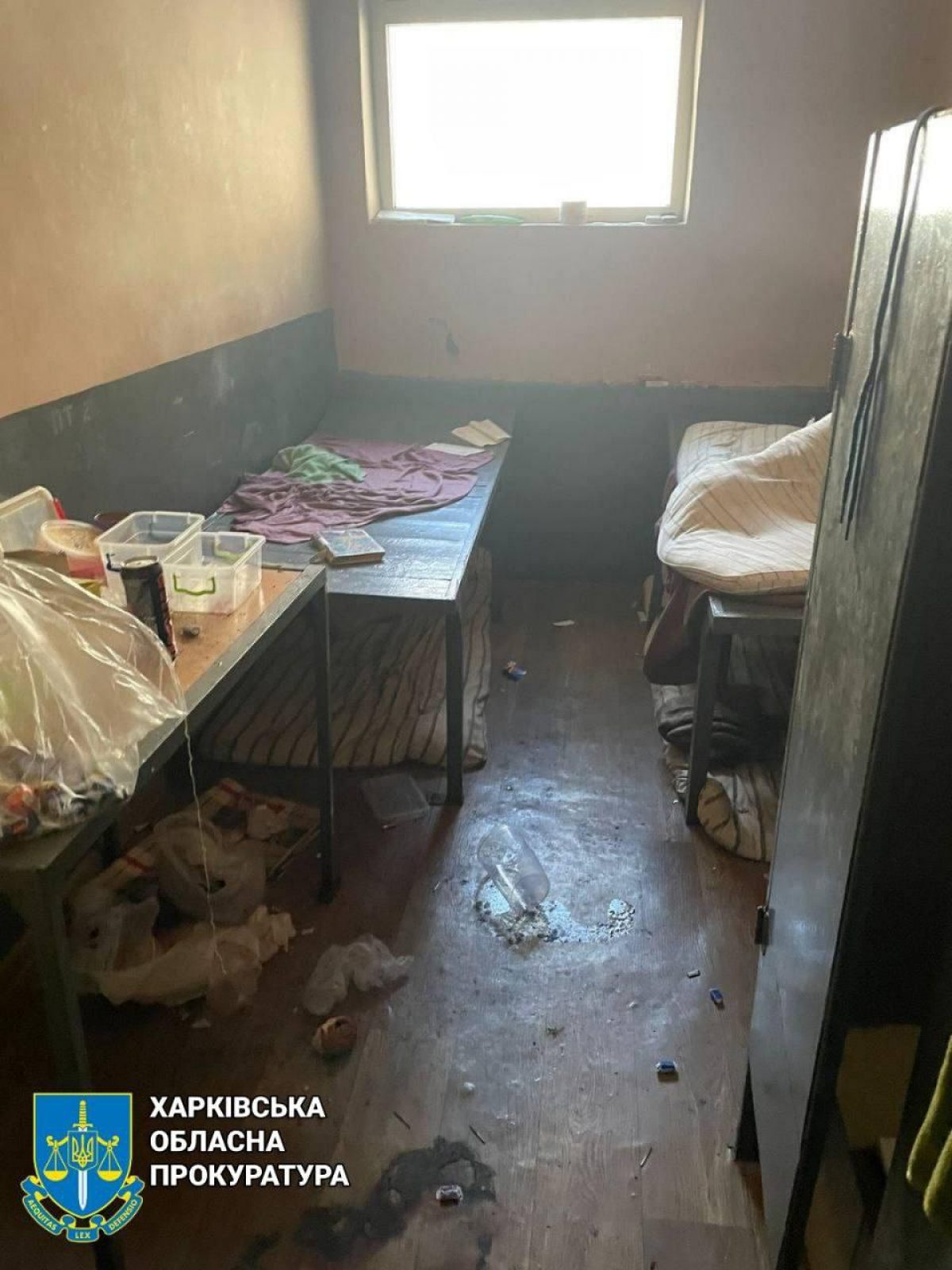 In particular, the military of the Russian Federation held more than 20 people in the cell of the basement of the police building.
In the liberated from Russian occupation, Kupyanskaya, Kharkiv region, they found another torture chamber for Russian invaders, where they mocked people.
This is reported by the Attorney General's office in Telegram.
In particular, on September 21, the prosecutors of the Kupyansk district prosecutor's office of the Kharkiv region inspected the premises where the Russian army had set up another torture chamber during the occupation.
"It was established that during the occupation of Kupyansk, the Russian military occupied the police building. In the basement they subjected people to physical and psychological violence. In the cell, where 4 people can be kept, the Russian military held more than 20. that there was no place," the message says.
Investigative actions are carried out within the framework of criminal proceedings on the fact of violation of the laws and customs of war (part 1 of article 438 of the Criminal Code of Ukraine). The pre-trial investigation continues, the victims are being identified.
As UNIAN reported, on September 14, President Volodymyr Zelensky said that almost all of Kharkiv region had been liberated from Russian invaders, and about 150,000 Ukrainians lived in the occupation for more than five months.
On September 16, the head of the National Police, Igor Klymenko, announced that 10 dungeons were found in the de-occupied territories of the Kharkiv region.
Also near the city of Izyum, which was under occupation, 445 burials of people were found.
According to Oleg Kotenko, Commissioner for Missing Persons under Special Circumstances, five cemeteries were discovered in the Izyumsky District, where civilians and soldiers who died as a result of Russian aggression are buried.
On September 19, Oleg Sinigubov, the head of the Kharkiv Regional Military Administration, announced that 146 bodies had already been exhumed from the mass grave in Izyum, two of them were children. Some of the dead have signs of violent death, bodies with tied hands and traces of torture, traces of mine-explosive injuries, shrapnel and stab wounds.
You may also be interested in the news: