The consequences of the use of nuclear weapons may affect other countries.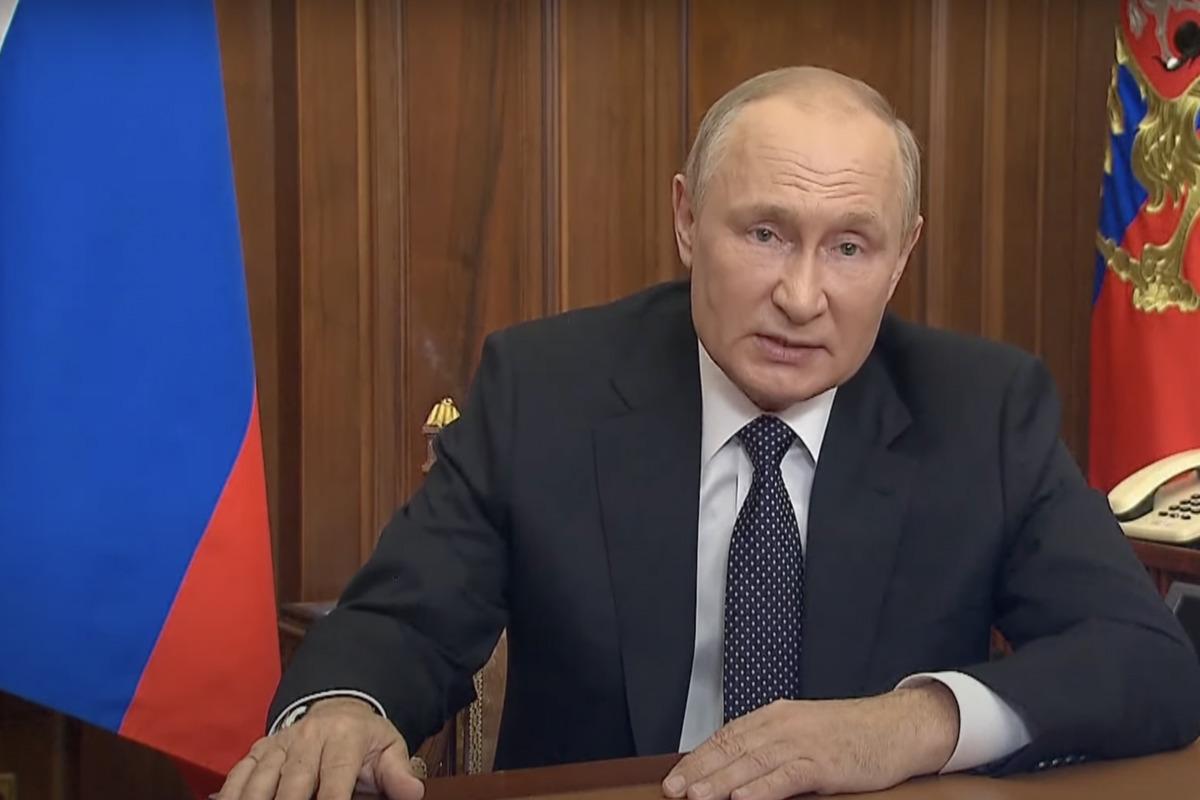 Vadim Skibitsky, deputy head of the Main Intelligence Directorate of the Ukrainian Defense Ministry, believes that Russian dictator Vladimir Putin is seriously considering the possibility of nuclear war.
He stated this in a comment. ITV News.
"Perhaps Russia will use nuclear weapons against Ukraine. They will try to stop our offensive activities and destroy our state," he said.
Skibitsky added that the consequences of the use of nuclear weapons could affect other countries, in particular Poland, Turkey and Bulgaria.
"This is a threat to other countries. The explosion of tactical nuclear weapons will have an impact not only on Ukraine, but also on the Black Sea region. … We remember the history of Chernobyl. Perhaps there will be another catastrophe on our territory, in Eastern Europe," Skibitsky said. .
Russia again threatens with nuclear weapons: what you should know about blackmailing Putin
As UNIAN wrote, over the past months, Russian propagandists and officials have repeatedly voiced threats towards Ukraine, Europe and the United States regarding a nuclear strike. And on Wednesday, September 21, Russian dictator Vladimir Putin resorted to such threats.
"Everyone who tries to blackmail us in this way should know that the wind rose can turn in their direction, too," the Russian President cynically declared.
According to President Volodymyr Zelensky, these threats are another evidence that Russia should finally be recognized as a state sponsor of terrorism.
"After the strikes of Russian tanks and missiles on nuclear power plants. And after the threats to use nuclear weapons, which have become the rule, not the exception, for Russian propagandists …", the president noted.
According to EU chief diplomat Josep Borrell, this statement by Putin indicates panic and despair in the Kremlin. However, it was after this statement that it became known that the foreign ministers of the European Union agreed to prepare new sanctions against Russia and increase the supply of weapons to Ukraine.
Aleksey Arestovich, an adviser to the President's Office, said in an interview with Russian journalist Yulia Latynina that, in his opinion, the likelihood of Russia using nuclear weapons has increased, although this is unlikely to escalate into an all-out nuclear war. He is convinced that if Russia nevertheless resorts to this, the countries of the West, in particular, the United States, can fully enter the war.
At the same time, Bellingcat investigator Khristo Grozev emphasized that Russia's nuclear arsenal has not been tested for years, so there is a very high risk that it does not function properly.
You may also be interested in the news: