One of the most notable innovations is the ability to drag shortcuts and files to the taskbar.
Microsoft has begun rolling out the first major update for Windows 11, known as 22H2. This version includes many notable and expected improvements.
For example, it finally added tabs in File Explorer, modernized multitasking layouts, and updated the Task Manager, which can now work in a dark theme.
And yet, after a long time, Microsoft still returned the ability to drag icons to the taskbar and applications through the taskbar. This "feature" was one of the most frequently requested from users – it was in previous versions of Windows, but it only got to Windows 11 a year after the release.
With regard to the window layout menu, it now appears automatically when you drag an application to the top of the screen, and when you connect an Xbox controller to a PC, the Controller Bar opens, allowing you to quickly launch games.
In total, the developers have made several dozen improvements, including updating some old icons and changing a number of items in the settings.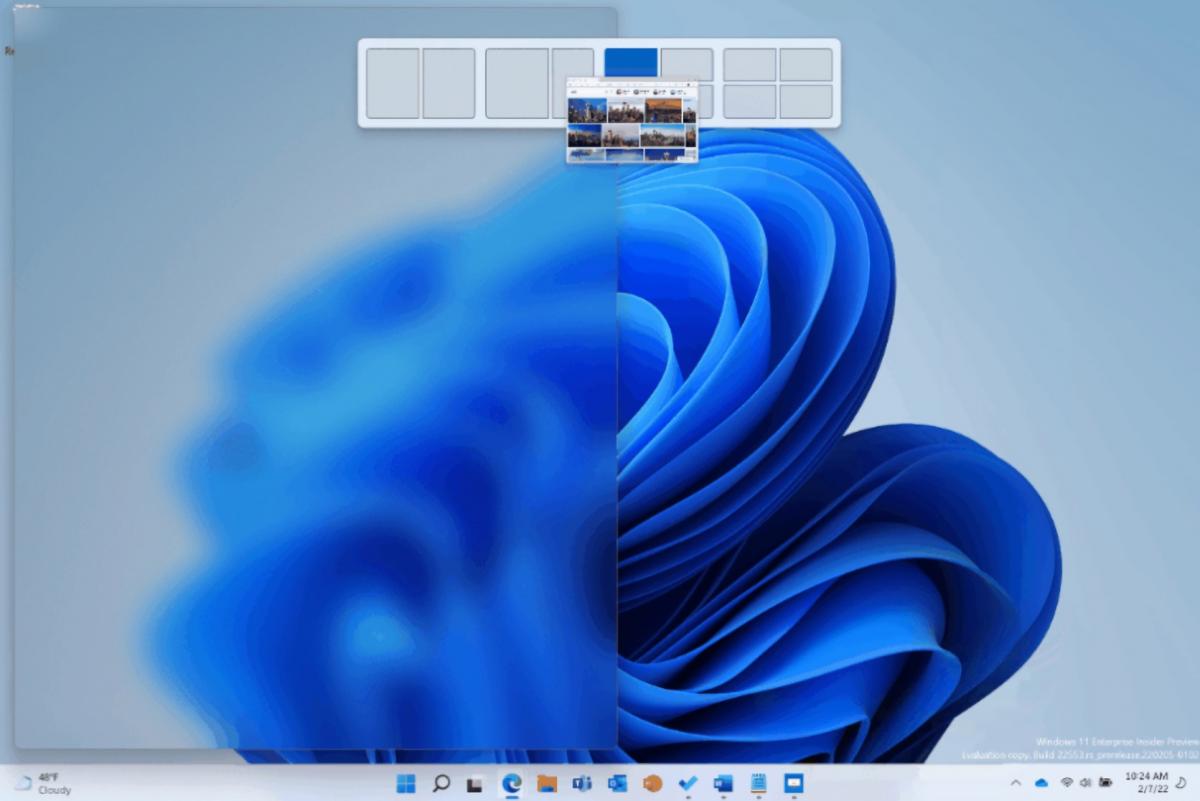 To upgrade to version 22H2, go to Settings > Windows Update and select Check for Updates. The update will be distributed in waves, so it may not be available to everyone yet.
The other day, Microsoft also announced the imminent end of support for Windows 10 (21H1), which is one of the most popular versions of the Microsoft OS. The "death" of the operating system is scheduled for December 13, 2022.
You may also be interested in the news: