If Russians continue to flee the country, the borders will be closed.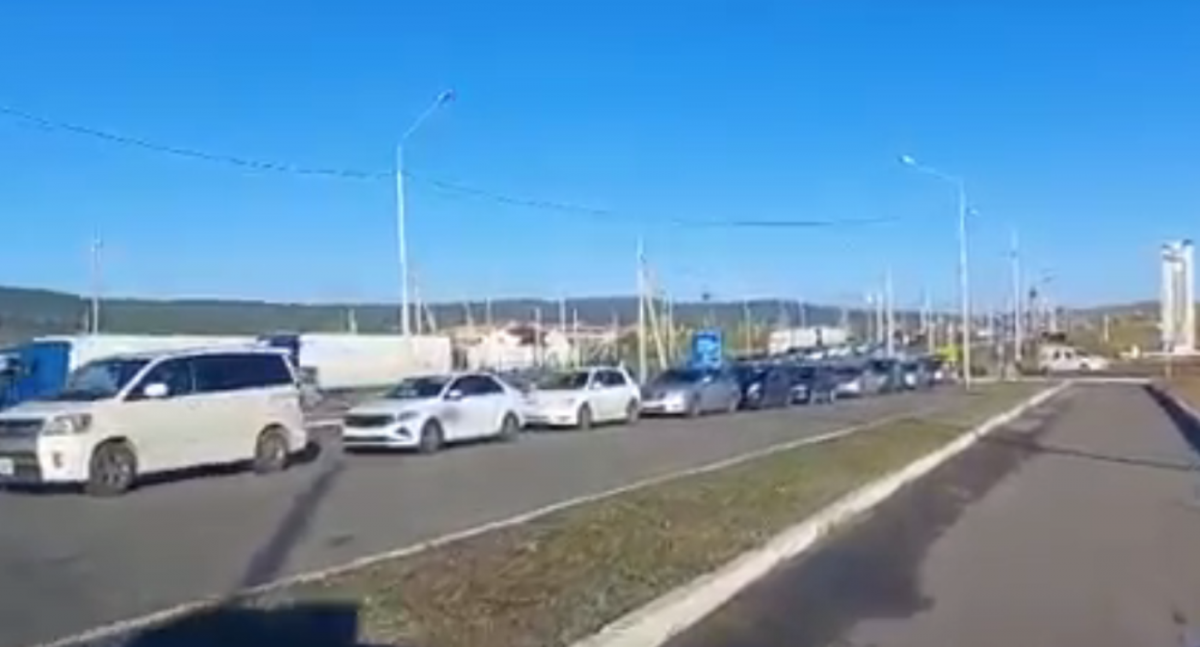 The partial mobilization in the Russian Federation announced by Vladimir Putin provoked traffic jams on the Russian border. Russians began to leave the country en masse.
Huge traffic jams were noticed on the Russian-Mongolian border and on the border with Finland and Georgia.
Meanwhile, the publicationMedusaCiting a source close to the Kremlin, the Russian authorities have no plans to close the border for men yet, but the situation could change dramatically if Russians flee the country en masse.
According to the source, this decision will depend on the Russian dictator Vladimir Putin himself, on the assessment of the Russian Defense Ministry, special services and law enforcement agencies.
Putin announced mobilization in the Russian Federation: what is known
Recall that the President of the Russian Federation Vladimir Putin on September 21 announced a partial mobilization in Russia.
In his address, Putin also cynically threatened the whole world with nuclear weapons:
"Anyone who tries to blackmail us in this way should know that the wind rose can turn in their direction."
The day before, on September 20, the occupiers announced the holding of fake "referendums" from September 23 to 27 on the issue of joining the territories of the "LPR", "DPR", Kherson and Zaporozhye regions of Ukraine to Russia.