The Russian authorities' tough approach to mobilization is fueling public anger across the country, analysts said.
The authorities of the Russian Federation probably conducted a large-scale exchange of prisoners with Ukraine on the day the mobilization was announced in order to play down the significance of this exchange.
The Kremlin's tough approach to mobilization is causing public anger and mistrust throughout the Russian Federation, informed American Institute for the Study of War (ISW).
The Kremlin likely tried to downplay the prisoner swap with Ukraine, which is highly unpopular with Russian nationalists and millennials, by undertaking the exchange on the same day that Putin (Russian President Vladimir Putin – Ed.) announced a partial mobilization.
The ISW added that in the course of a large-scale prisoner exchange, in particular, the defenders of the Mariupol Azovstal plant, the leaders of the Azov battalion, who were called Nazis by propagandists in Russia and widely advertised their capture, were returned to Ukraine.
Read also: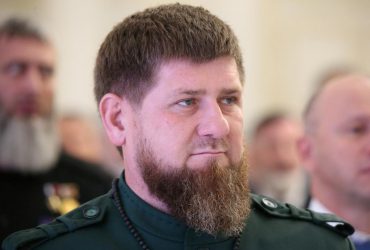 Far-right Russian bloggers criticized the exchange and asked whether the Kremlin had abandoned the "denazification" of Ukraine, one of the stated goals of the Russian invasion.
Mobilization in Russia and a large-scale exchange of prisoners
On September 21, Vladimir Putin announced that partial mobilization was beginning in Russia. The authorities of the Russian Federation noted that only the military who are in reserve will be called up.
The head of the Russian Ministry of Defense, Sergei Shoigu, said that about 300,000 people were planned to be mobilized in the Russian Federation. According to media reports, they want to call up a million people to the Russian army.
Information has already appeared in the media that not only the military, who are in reserve, received summons in Russia. Protests were held in the Russian Federation, there were many detainees. According to Avtozak LIVE on Telegram, only in the 18th police department of St. Petersburg there are 27 arrested after participating in protests against mobilization.
Also on September 21, there was a large-scale exchange of prisoners between Ukraine and the Russian Federation. 215 heroes returned to Ukraine, including 124 officers.
The most famous commanders were released – Svyatoslav Palamar ("Azov"), Hero of Ukraine Denis Prokopenko "Radis" from "Azov", Oleg Khomenko ("Azov"), Sergey Volynsky "Volyn" from the 36th Marine Brigade, Denis Schleg from the National Guard, as well as Hero of Ukraine Yevgeny Bova.
In addition, the "Bird" known to many Ukrainians returned to their homeland – Ekaterina Polishchuk and pregnant Anastasia Chernenkaya, Yana Shumovetskaya and Maryana Mamonova.
200 defenders of Ukraine were exchanged for a pro-Russian politician, Vladimir Putin's godfather Viktor Medvedchuk, and 5 commanders were exchanged for 55 invaders. The commanders will be in Turkey until the end of the war.
10 foreigners who defended Ukraine also returned from Russian captivity – five British, two Americans and one each from Croatia, Sweden and Morocco.
President Volodymyr Zelensky believes that captured officers, commanders from Azovstal, as well as foreigners, could face a second Yelenovka or a demonstration trial.
You may also be interested in the news: