Ilya Ponomarev compared Russia to Germany in 1943 after the Battle of Stalingrad.
The President of the Russian Federation Vladimir Putin drove the "aspen stake" into the country, announcing a partial mobilization. Protest moods will grow in Russia, while the level of support for the president will fall.
Ilya Ponomarev, a former deputy of the State Duma of the Russian Federation, spoke about this as part of the Argument program on the UNIAN YouTube channel.
"After announcing mobilization, Putin drove in an aspen stake. The entire Russian society was built on an unspoken social contract – Putin does not interfere with people's lives and shares some leftovers from the master's table, but at the same time guarantees security and stability. Having announced the mobilization, he said, that there is no longer any stability and security, and the lives of Russians belong to him and he can spend them as he pleases," the opposition leader said.
According to him, Putin's decision will lead to the fact that a large number of people who said: "My hut is on the edge. I'm not participating in this. I look at the war like a football match" – they suddenly realized that this is their war.
Read also: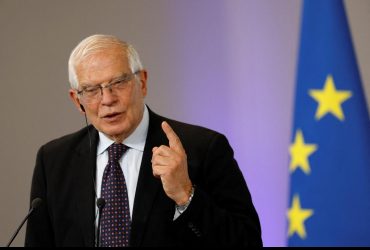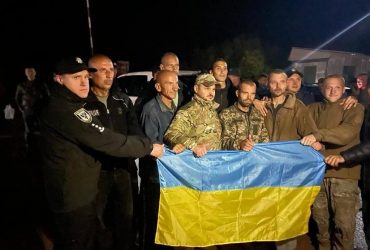 In addition, Ponomarev noted that the mobilization will lead to a sharp increase in protest moods and a drop in the level of support in society.
"It is already obvious that the war is lost. This is the situation of 1943 after Stalingrad in Nazi Germany, when all the reserves that remained must be thrown into battle, because defeat will be inevitable. Defeat for Putin is his physical destruction. He already chooses from two evils less. Mobilization will lead to a sharp increase in protest moods and a drop in the level of support in society. He has already admitted that Russia is weaker, that it cannot win, and this is not a special operation, but a war," the politician summed up.
Mobilization in Russia – what is known
On September 21, President of the Russian Federation Vladimir Putin announced a partial mobilization in the Russian Federation. In turn, Russian Defense Minister Sergei Shoigu spoke about plans to call up 300,000 Russians.
At the same time, Vadim Denisenko, adviser to the Minister of Internal Affairs of Ukraine, believes that Russia will not immediately be able to mobilize the declared number of soldiers. The first wave will include 40-50 thousand.
The mobilization announced in Russia has already been responded to in the USA, the Netherlands, Great Britain and Latvia. Ukraine's allies believe that Putin's decision speaks of desperation and demonstrates a threat to Europe.
You may also be interested in the news: