The next-generation RTX 4000 graphics cards ranged in price from $899 to $1,599.
Many users were unpleasantly surprised by the high price tag of the new generation of GeForce RTX 40-series video cards relative to their predecessors. So, the price of the flagship RTX 4090, which comes with 24 GB of memory, reaches $1599.
NVIDIA CEO Jensen Huang in a conversation with MarketWatch reporters answered to criticism of users, warning that now this is a new reality and you should not expect that video cards will become cheaper over time.
According to Huang, "Moore's law", according to which the number of transistors per unit area of ​​a semiconductor chip doubles approximately every two years, is long gone and no longer works. Thus, there is no reduction in their value.
In an interview, the head of Nvidia also criticized those experts and users who consider price increases for video cards unreasonable, since manufacturers are not able to maintain innovation and at the same time keep prices at the same level from generation to generation.
Read also: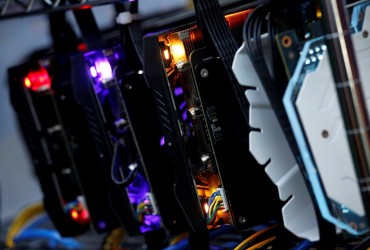 By the way, in terms of release dates, the RTX 4090 will hit store shelves on October 12, and both RTX 4080 models (with 12 GB and 16 GB of memory) until the end of November. The last two will cost $899 and $1,199 respectively.
Until the end of the year, NVIDIA will also be expanding the RTX 3000 lineup with upgraded versions of the RTX 3060 and RTX 3060 Ti. The first will get 8 GB of video memory – 4 GB less than the base model – and the price tag for it will be reduced to $ 300. As for the Ti-version, the memory bandwidth can increase by 36% – up to 608 GB / s instead of 448 GB / s.
Meanwhile, Intel is preparing to enter the market of gaming graphics cards
The new items should go on sale before the end of the month. The cost of the new cards has not yet been told, but earlier the prices for the entire Intel Arc line were leaked to the network. So, for example, the most expensive Arc A770 model will cost up to $ 399 (~ UAH 14,500), and the Radeon RX 6650 XT and GeForce RTX 3060 Ti were recorded as competitors.
Also on September 27, Intel will introduce the flagship 13th generation Raptor Lake family of processors. The company accidentally declassified their characteristics in advance. Ironically, on the same day, sales of the Ryzen 7000 from AMD will start.
You may also be interested in the news: