If you want to look stylish, then tips on choosing trendy shoes are a must for you.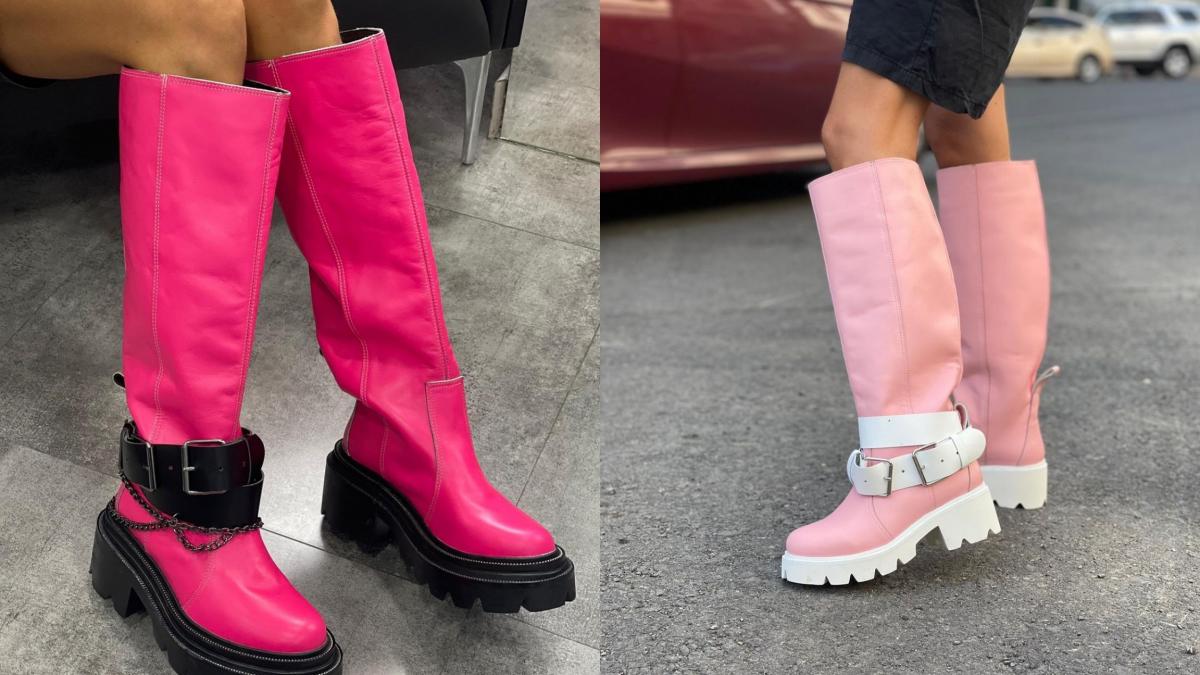 We have already talked about how to choose cool black boots for fall, or what boots to wear in the rainy season. Now we offer you a selection of trendy shoes to look stylish and bright.
Fuchsia heel
These bright boots will definitely appeal to every fashionista and lover of looking beautiful. High heeled suede boots are what will make your look perfect and very feminine. Incredibly fashionable looks with a short skirt.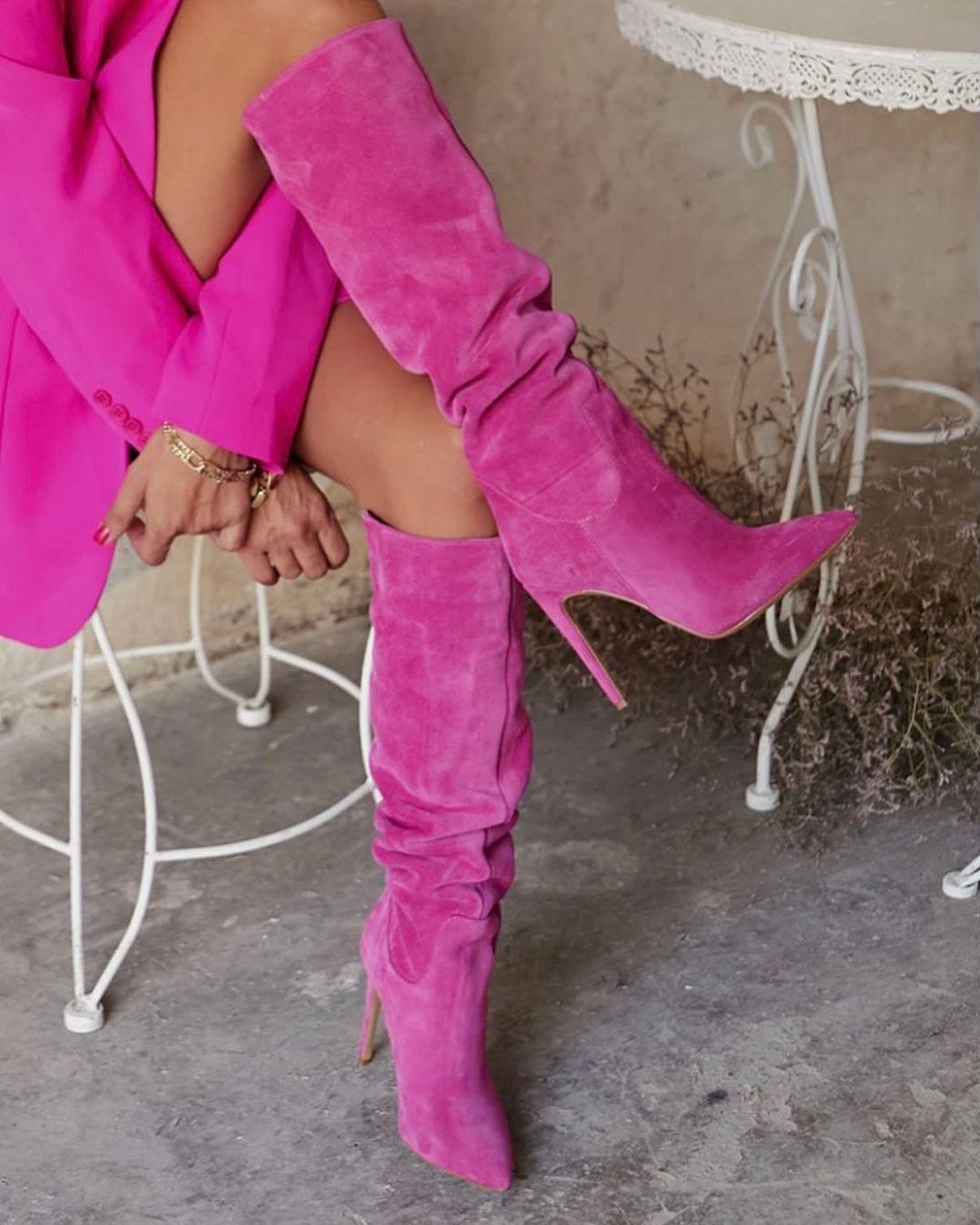 Suede with rough soles
This shoe is already becoming a classic. If you choose it, then it is better to use a palette with shades of brown: coffee, gray, graphite, dark beige, light beige or chestnut.
These boots will help you out if you need to put on something under classic clothes. Can also be paired with a leather skirt.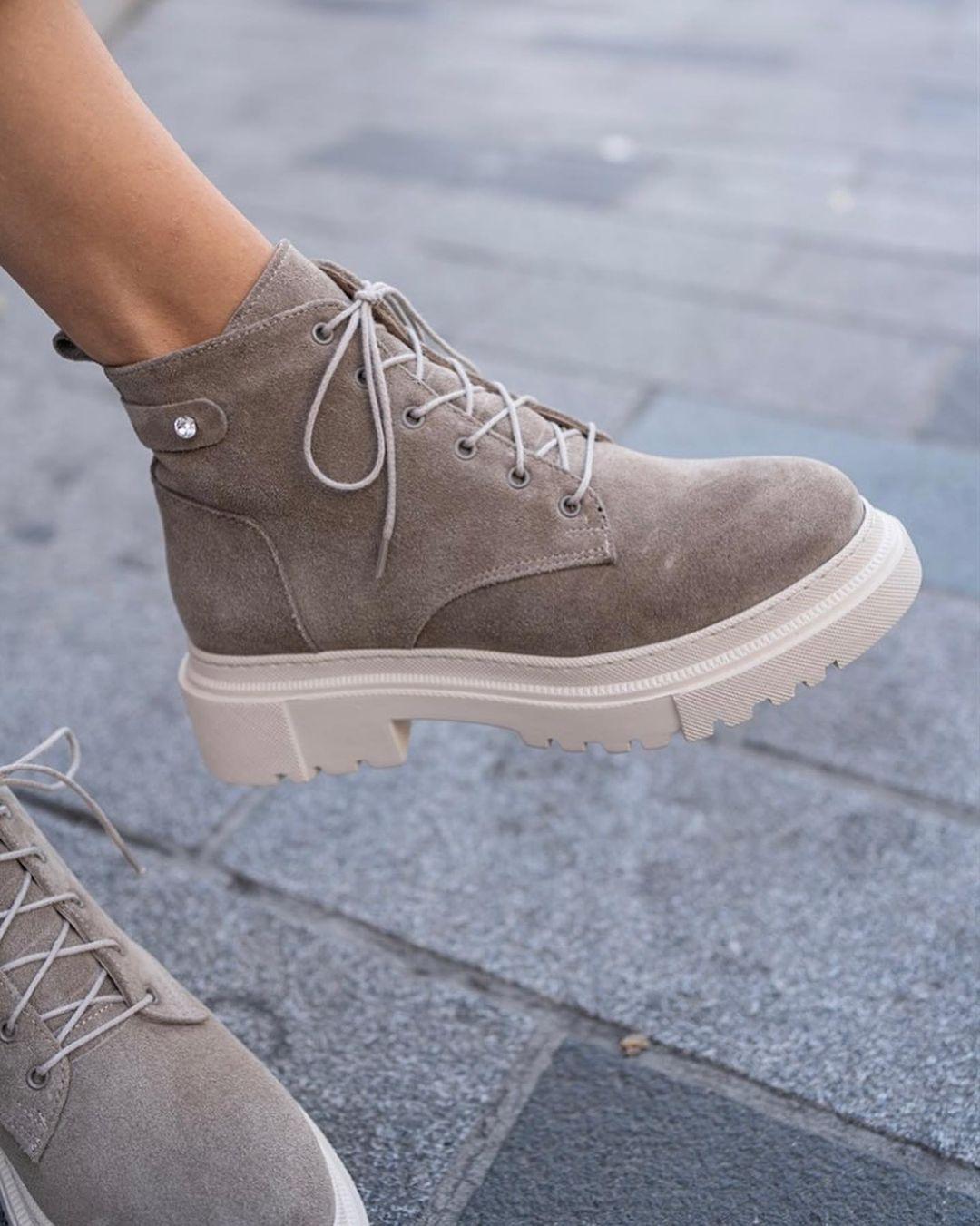 High boots with fur
A year ago, such shoes were considered a relic of the past, but today its owners will be able to confidently choose such a model. High boots with medium square heels are especially relevant. A good solution would be such as in the photo, so that the fur is visible at the top or side.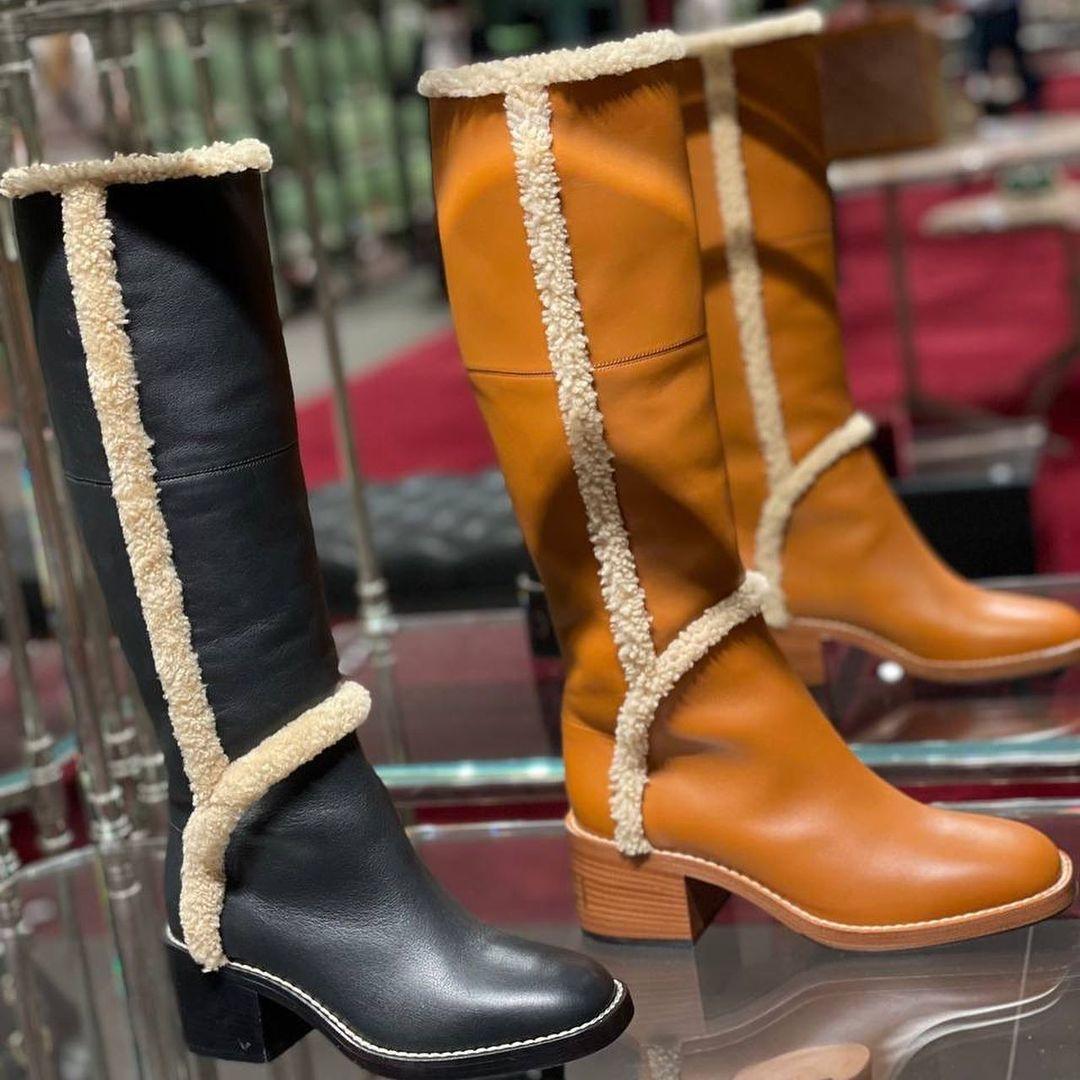 On a tractor sole and with an elastic band on the side
For the second year now, such cropped boots have not lost their relevance. They can be worn under jeans, and under a skirt, and under trousers. There are models with fur for colder times, and there are models without lining – for spring or autumn. They do not need additional accessories: they look neat and minimalist on the leg.
We will remind, earlier we wrote what autumn clothes make a woman look younger.
You may also be interested in the news: