Also, the Russians go from house to house and at gunpoint force the inhabitants of the region to "vote".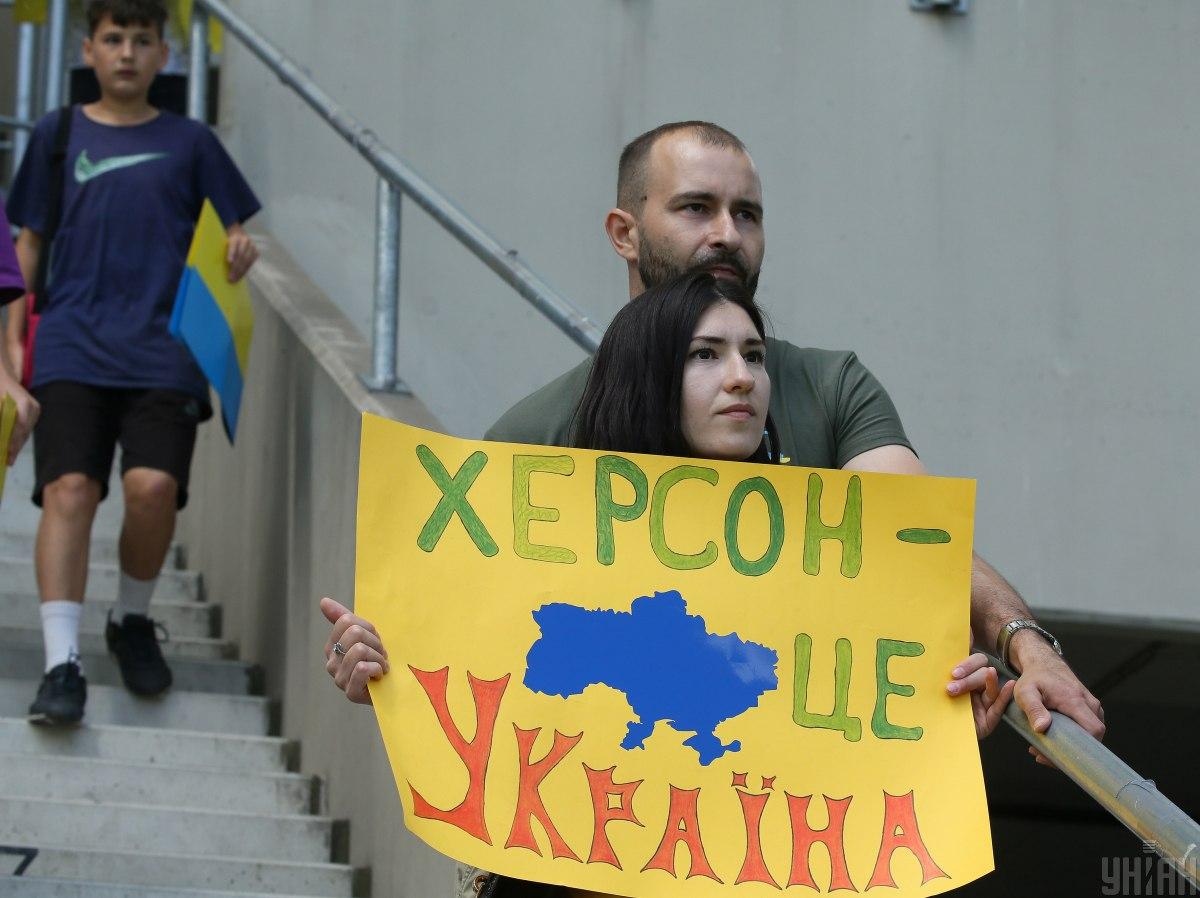 To participate in a fake referendum, Russians bring people from Crimea to the occupied territory of the Kherson region.
The head of the Kherson regional military administration, Yaroslav Yanushevich, announced this in his Telegram.
"We receive numerous appeals from the Kherson region about a fake referendum. People are brought in from Crimea to vote en masse. Machine gunners drive around the villages, forcing residents to vote. In Kherson, Chernobaevka, and other cities, they break down the doors and force them to vote. Armed "assistants" walk along the entrances and arrange "voting at home," he wrote.
According to Yanushevich, Russia has organized yet another low-profile "theatrical decree" for its domestic consumption.
At the same time, the chairman of the UVA stressed that Kherson residents are ignoring the "vote", demonstrating their civic position.
Yanushevich urged residents of the region to be careful.
"The best way out is not to open the door and not participate in this production. Refer to the disease – covid or tuberculosis. If you are forced to communicate with the "organizers", say that you will come to the polling station in a day or two. no one can. But the best thing is not to take part in the voting," he added.
Pseudo-referenda in the occupied territories
As UNIAN reported earlier, the Russian invaders planned to hold pseudo-referendums in the captured parts of Kherson, Zaporozhye, Donetsk and Lugansk regions on September 23-27 in order to join the Russian Federation.
The international community condemned the intentions of the Russian occupiers. In particular, the countries of the G7 and the European Union announced that they would impose sanctions against the Russian Federation for organizing pseudo-referendums on the temporarily occupied Ukrainian territory.
The head of the Office of the President, Andriy Yermak, said that the flash mob of "referendums" staged by the occupiers in the occupied territories of Ukraine testifies to their fear.
Today, September 23, the head of the Luhansk OVA Serhiy Gaidai said that "voting" has already begun in the region – Russians with weapons and their accomplices go around the apartments of local residents, threatening to break down the doors to those who do not open them.
The mayor of Melitopol, Ivan Fedorov, also said that in the occupied city, armed Russian invaders, together with collaborators, go to the houses of local residents. Frightened people are told where the ballot is "correct" to put a mark.
You may also be interested in the news: