Mobilization in Russia is similar to training reservists with live fire, the expert believes.
Military expert, reserve colonel of the Armed Forces of Ukraine Roman Svitan said that within a month the Russian Federation would be able to prepare a maximum of 100,000 people for mobilization.
About this he informed on the air of the informational telethon.
According to him, mobilization in the Russian Federation is more like training reservists with live fire, as martial law has not been declared.
"They will be able to prepare a maximum within a month – this is 100,000 people. That is, this is the movement that we see, it is more media. There will not be a big wave as such. They will gradually restore them. The first reservists that we now see they go by buses, they will come to our front in at least a month, not earlier," the expert said.
He also noted that in the Russian Federation there will most likely be several waves, 100 thousand in one and a half to two months.
Read also: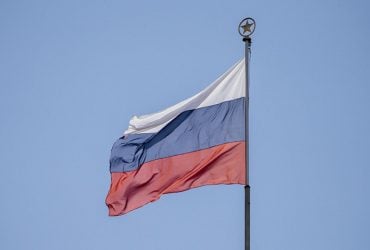 Mobilization in Russia – what you need to know
As UNIAN reported earlier, on September 21, Russian President Vladimir Putin announced the mobilization of Russian military personnel in the reserve. Russian Defense Minister Sergei Shoigu said that they plan to mobilize about 300 thousand people.
The Ministry of Internal Affairs of Ukraine predicts that during the first wave of mobilization in Russia, about 40-50 thousand reservists may be called up, since there simply will not be enough equipment for more.
British intelligence believes that Russia will have to solve logistical and administrative problems in order to raise 300,000 troops, who are unlikely to become combat-ready within months. Experts note that even this limited mobilization will be very unpopular with part of the Russian population, and Putin is taking significant political risks in the hope of building up the necessary combat power. It is also noted that this step is actually a recognition that Russia has exhausted the supply of volunteers who are ready to fight in Ukraine.
The publication Novaya Gazeta. Europe, citing a source in Putin's administration, reported that the secret clause of the decree on mobilization allows the Russian Defense Ministry to mobilize 1 million people.
You may also be interested in the news: