"I think they tortured us for fun," recalls the released paramedic.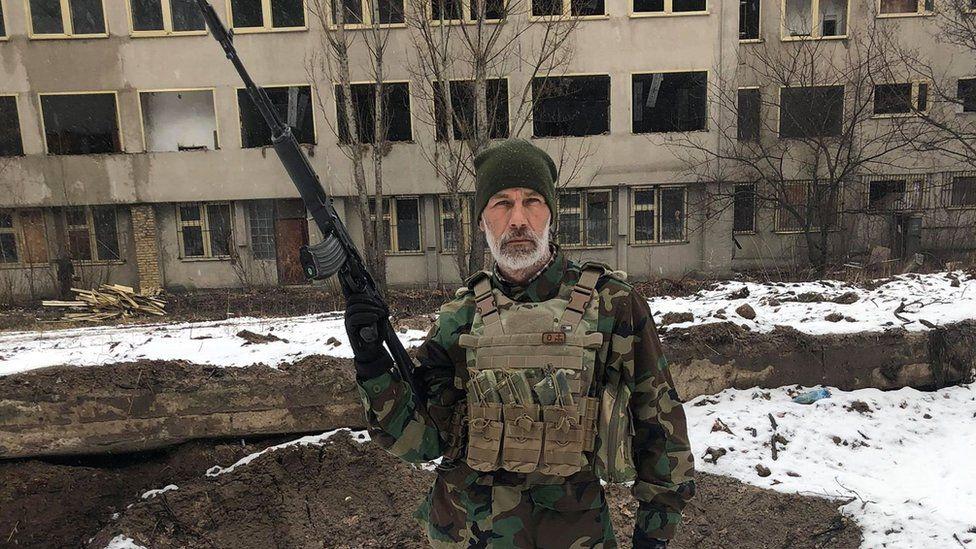 John Harding is one of the foreigners that Ukraine managed to free during a prisoner exchange with Russia on 21 September.
In an interview Daily Mail A released British paramedic told what his time in captivity was like.
During the months in captivity of the Russians, where there were numerous interrogations and torture, his health suffered greatly, and his weight dropped to 50 kilograms. Here is what he recalls about being in captivity:
"We surrendered at the Azov Metallurgical Plant because we could not continue the fight. We also had wounded people and we were worried about how we would lead them through enemy lines. … We were told that we would be treated like prisoners of war according to the Geneva Convention, but for 48 hours we were in the custody of the MGB – the Donetsk version of the KGB. There were beatings, electric shocks and much more. One guy was stabbed in the leg, after which he received stitches. I think they tortured us for fun. This could last from an hour to several hours. Our abductors took us to the "prosecutor's office" where they interviewed us. During the transport, we were usually beaten a little. Sometimes they showed us through the door, and we hit our heads against the jambs. We were always with bandages eyes."
The occupiers used sticks to beat prisoners, as well as a device that Harding called "quite ingenious" – a telephone that shocks after a prisoner dials a number on orders.
Haridng also said that he shared a cell measuring four by two meters in occupied Donetsk, which was locked 23 hours a day, with other prisoners. Released from captivity, he says that the invaders tortured him with death penalty threats and even forced him to write down a farewell message for his daughter.
The worst thing he experienced during this time, he calls what he saw how another Briton died in captivity – 45-year-old Paul Urey, whose needs for medicines the Russians could not satisfy.
The exchange took him by surprise. Harding said that when the Russians drove him and other Britons bound in duct tape in a dark truck for 20 long hours, he was sure that his life was about to end.
"We were on the floor of the truck, and all this time I thought that this was our last trip. And when someone found out that we were in Russia, we said:" Oh, hell! "We were not sure if it would end it's a trip by being tied to a pole. We got to the runway and they told us to get on the plane. We still didn't know where we were going. The blinds on the windows were down, they weren't allowed to open. But they gave us food "We took off and flew for a long time. Then someone told me that we were over Egypt. Finally I raised the blinds at an altitude of 30,000 feet and for the first time I thought: "We will not die," he said.
The meal on the plane, says the released prisoner, was the first normal meal in months.
"[В самолете] we were given real food for the first time in months. We had beef and rice, chicken, spring rolls. My eyes were bigger than my belly," he says.
The story of the British John Harding: the defense of Mariupol and captivity in Donetsk
Briton John Harding was taken prisoner in Mariupol. It happened in May. Russian propagandists filmed a video with him, where he said that he was allegedly a member of the Azov regiment. In the video, he addressed the then British Prime Minister Boris Johnson and stated that he could face the death penalty.
In fact, Harding was serving as a medic in the Ukrainian Armed Forces at the time of his capture. He said he went to Ukraine to serve as a combat medic, hoping to make a difference. Before that, he visited Georgia and Syria (on the side of the Kurdish unit he fought against the "Islamic State").
In early August, the so-called "DPR" decided to "trial" 5 captured foreign citizens, in particular, John Harding. In addition to him, the "court" in the "DPR" considered the "cases" of Vekoslav Prebeg from Croatia, Dylan Healy and Andrew Hill from the UK, and Matthias Gustavsson from Sweden.
During the exchange of prisoners between Russia and Ukraine, which took place on September 21, John Harding was released along with 4 other British citizens – Aiden Aslin, Sean Pinner, Dylan Healy and Andrew Hill. In general, during the exchange, 10 foreign citizens were released, who were captured by the Russians.
President of Ukraine Volodymyr Zelensky noted that the enemy had sentenced these citizens to a long term of imprisonment or the death penalty.
Agreements on the release of foreigners were reached through the mediation of the Crown Prince of Saudi Arabia, Mohammed bin Salman.
The released foreigners were taken to the Saudi city of Riyadh and from there to their home countries.
You may also be interested in the news: