Western-style tanks will greatly improve Ukraine's forces, but training and a logistical chain are needed.
The United States and Germany have been slow to provide modern M-1 Abrams and Leopard tanks to Ukraine due to problems with maintenance and logistics.
This publication reports Politico with reference to sources.
The publication writes that the American-made M-1 Abrams and German-made Leopard tanks will be a powerful blow that will help the Ukrainian military regain and hold more territory than the old Soviet tanks they use now.
However, according to U.S. officials, Ukrainian advisers and congressional aides, top national security officials in both countries are hesitant to provide the tanks because of training and logistical problems.
Western-style tanks will greatly improve Ukraine's forces, but preparations are needed and the logistics chain – the M-1 division can consume up to 600,000 gallons of fuel per day – could hinder Ukraine's advance, according to Ben Godges, former commander of US ground forces in Europe.
Read also: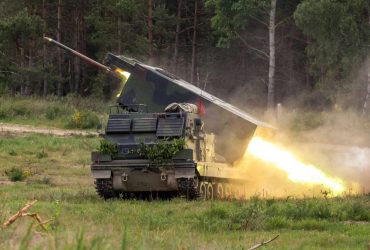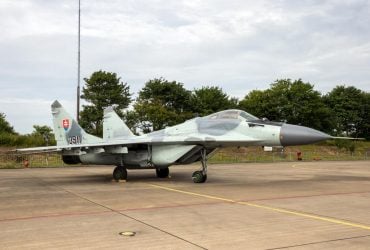 For example, the M-1s are a very different system than the Soviet-era tanks now used by Ukraine and require significant maintenance and logistical support.
One of the sources said that it was quite a difficult task to deliver to Ukraine not only American-made tanks, but also spare parts for their maintenance, because "you don't want to give them something that breaks, runs out of gas, and they don't can fill it up."
Leopards may be more suitable for combat operations, the official said, as they are similar to the tanks Ukraine already uses and require less fuel than Abrams. However, Germany has repeatedly rejected Ukraine's request for tanks, and Defense Minister Christina Lambrecht recently said that Berlin had agreed with NATO partners not to take such actions "unilaterally."
According to Politico, this tank dispute is the latest showdown in the arms dispute between the West and Ukraine. At each stage, the US hesitated for months before providing one weapon or another – first Stinger anti-aircraft missiles, then highly mobile artillery missile systems – fearing that they would become a "red line" that could provoke Russia into a new escalation, and then changed their minds and handed over weapons as the war progressed and needs on the battlefield changed.
Kyiv's request for Western-style tanks was made before the latest counteroffensive and Russian withdrawal from much of eastern Ukraine. But over the past two weeks, senior US officials have been discussing with European allies, including Germany, the possibility of sending tanks into the war. The request took on new urgency after Russian President Vladimir Putin announced that the country would mobilize 300,000 troops for the war in Ukraine, which is a significant escalation.
As UNIAN reported, on September 22, President Volodymyr Zelenskyy commented on the situation with the provision of weapons by Germany to Ukraine. The President noted that the tanks will not put an end to the war. "Armored vehicles for us are a matter of survival for Ukrainians… These are not only tanks, these are also (anti-tank grenade launchers) Matadors, these are armored vehicles that are in Germany, which we really want and ask Scholz," Zelensky said .
You may also be interested in the news: