At any time of the day or night, Ukrainian fighters protect Ukrainians from air attacks, destroy the enemy and bring victory closer, the Defense Ministry noted.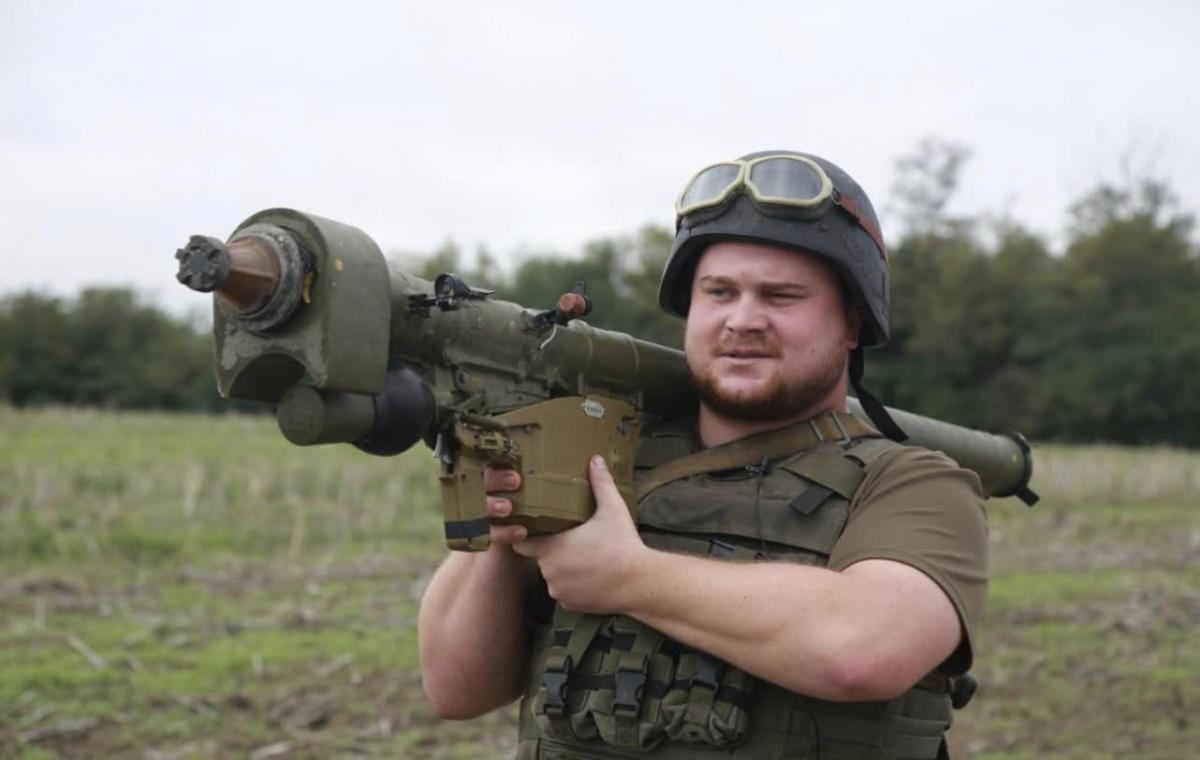 MANPADS "Igla" in capable hands is able to land an enemy aircraft and even shoot down a missile, – Nikolai, an anti-aircraft gunner of an anti-aircraft missile brigade, is convinced. The soldier has been serving in the Kyiv Anti-Aircraft Missile Brigade for more than 10 years. During this time, several exercises took place in training centers, so he knows his weapons perfectly. Now he, along with his brothers, performs combat missions as part of a mobile fire group.
The story of the defender of the Ukrainian sky was told on the page in Facebook Ministry of Defense of Ukraine.
"We protect our airspace from enemy aircraft, helicopters and cruise missiles. We are the last line of air defense. We shoot down when anti-aircraft missile systems do not see or cannot hit the target. We defend Kyiv. The main thing is that it does not fly to the city, to our peaceful citizens. By the way, I'm a local. I come from a village nearby. Now they've put us in positions here, you can even see the house, I'm my house, I'm covering my family, "says the defender.
Nikolai adds that the Igla MANPADS is an effective weapon capable of destroying enemy aircraft and even shooting down a missile.
"When an air danger signal comes in, we have 3 minutes to put on our equipment, grab a MANPADS and take our positions. Then we observe and wait for our chance to eliminate the enemy target. But usually nothing reaches us. Our guys from the brigade on S- 300 all shoot down far on the approaches," the warrior shares.
Recall that today it became known that Ukrainian paratroopers shot down Russian Su-25 attack aircraft and Su-30 fighter.
It should be noted that since the beginning of the full-scale invasion, Ukraine has sent 220 enemy helicopters for scrap. In addition, the enemy lost 255 aircraft. Also, the invaders "lost" 956 operational-tactical drones somewhere.
Help UNIAN. MANPADS "Igla" (GRAU index – 9K38, according to the classification of the US Department of Defense and NATO – SA-18 Grouse (eng. Scottish partridge)) is a man-portable anti-aircraft missile system designed to destroy low-flying enemy helicopters and aircraft on head-on and parallel courses in conditions of exposure to natural and artificial thermal interference. The complex was put into service in 1983.
You may also be interested in the news: