As expected, in terms of display, there is no equal to the new Apple flagship.
DxOMark specialists got to the brand new iPhone 14 Pro Max and tested the screen and sound in it. As expected, in terms of display, Apple's new flagship has no equal: it received the maximum 149 points (a record in history) and topped the corresponding smartphone rating.
Independent Experts appreciated ease of use of the smartphone on the street (brightness reaches up to 2000 nits), HDR mode and the almost complete absence of "frame drops" during sessions in games or watching movies.
There are also a few downsides, but they are minor. For example, when viewing the display at an angle, the iPhone 14 Pro Max shifts towards a greenish tint in some cases, which in turn makes it difficult to convey skin tones.
Thus, Apple products continue to dominate the DxOMark screen ranking, occupying all three top positions.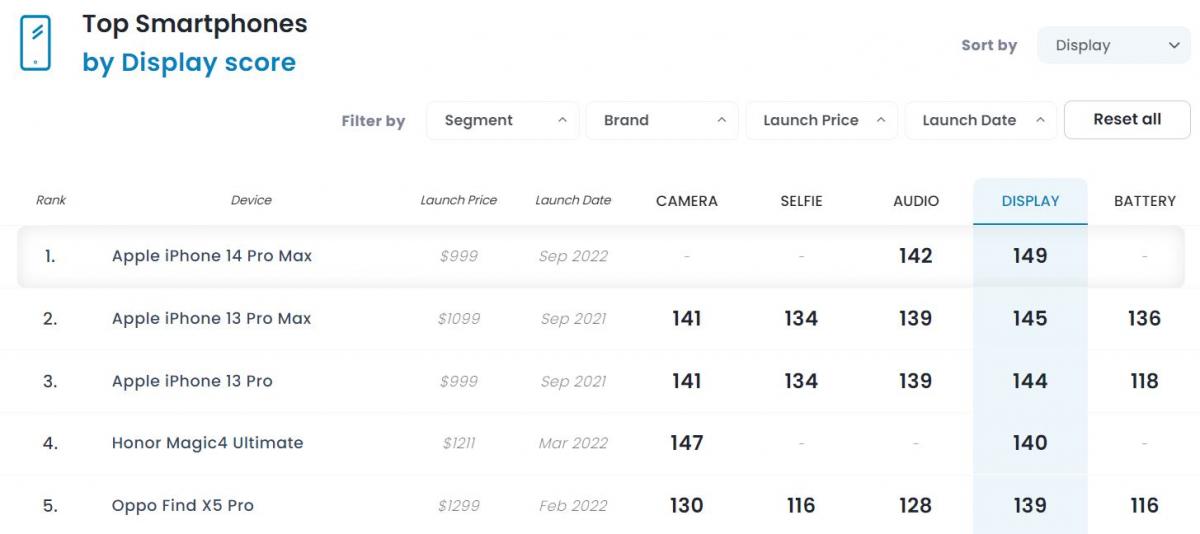 As for the sound on the iPhone 14 Pro Max, everything is generally good here too: experts note that Apple's flagship is great for watching movies, playing games, and listening to music. Also, it's a great choice for recording concerts, shows or other loud sounds.
Of the minuses – distortion when listening to music at maximum volume and a noticeable leakage of background noise when capturing sound from outside, which is why voice recordings are of lower quality. Nevertheless, in the audio rating, the iPhone 14 Pro Max took ninth place – this is the best result for an Apple phone in history.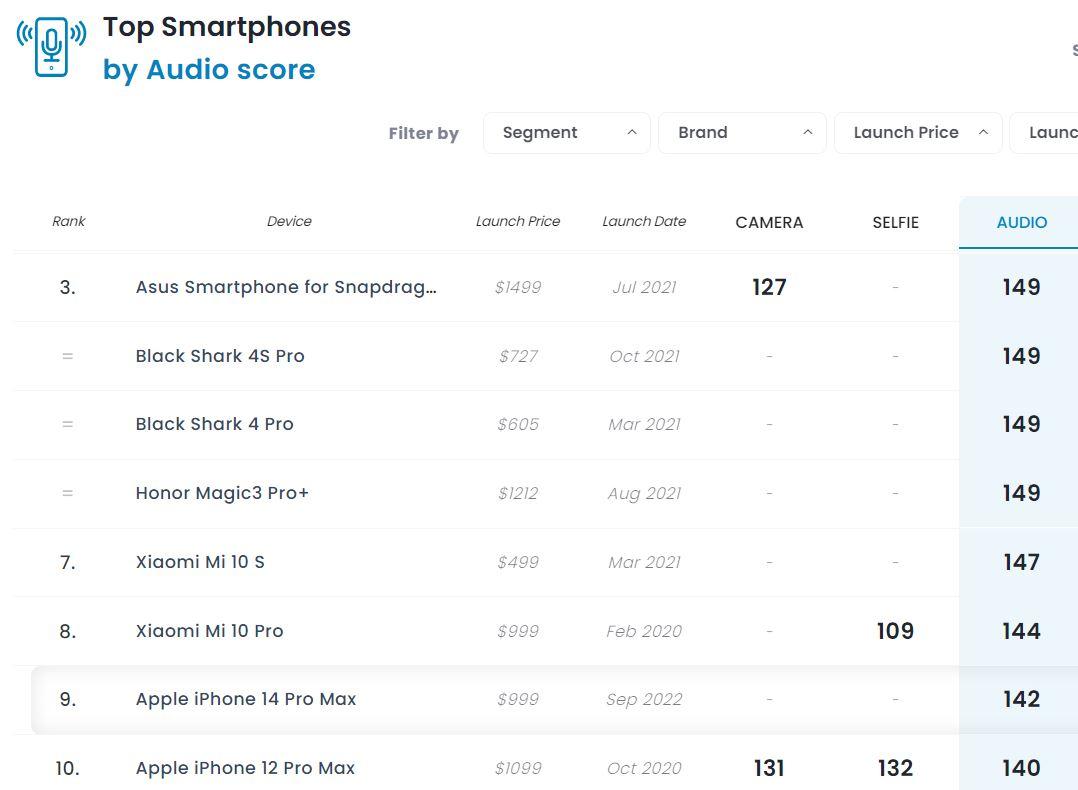 Briefly about the top iPhone 14
iPhone 14 Pro and 14 Pro Max get a new interactive notch, 1 to 120 Hz refresh rate, and the long-awaited Always On Display that's ubiquitous on Android smartphones. The main camera is now 48 megapixels, and inside there is a new A16 Bionic processor.
According to many users and reviewers, the new interactive cutout is Apple's best design move in recent company history. According to insiders, Dynamic Island, which appeared in the iPhone 14 Pro, will be used in all iPhone 15 models.
At the same time, the iPhone 14 Pro and Pro Max, unlike the standard models, have retained the old internal design, which will make their maintainability difficult. The iPhone 14 and 14 Plus, in turn, were equipped with a removable back panel, which greatly simplifies their repair.
You may also be interested in the news: