How to wash slippers from dirt and unpleasant smell – UNIAN will tell.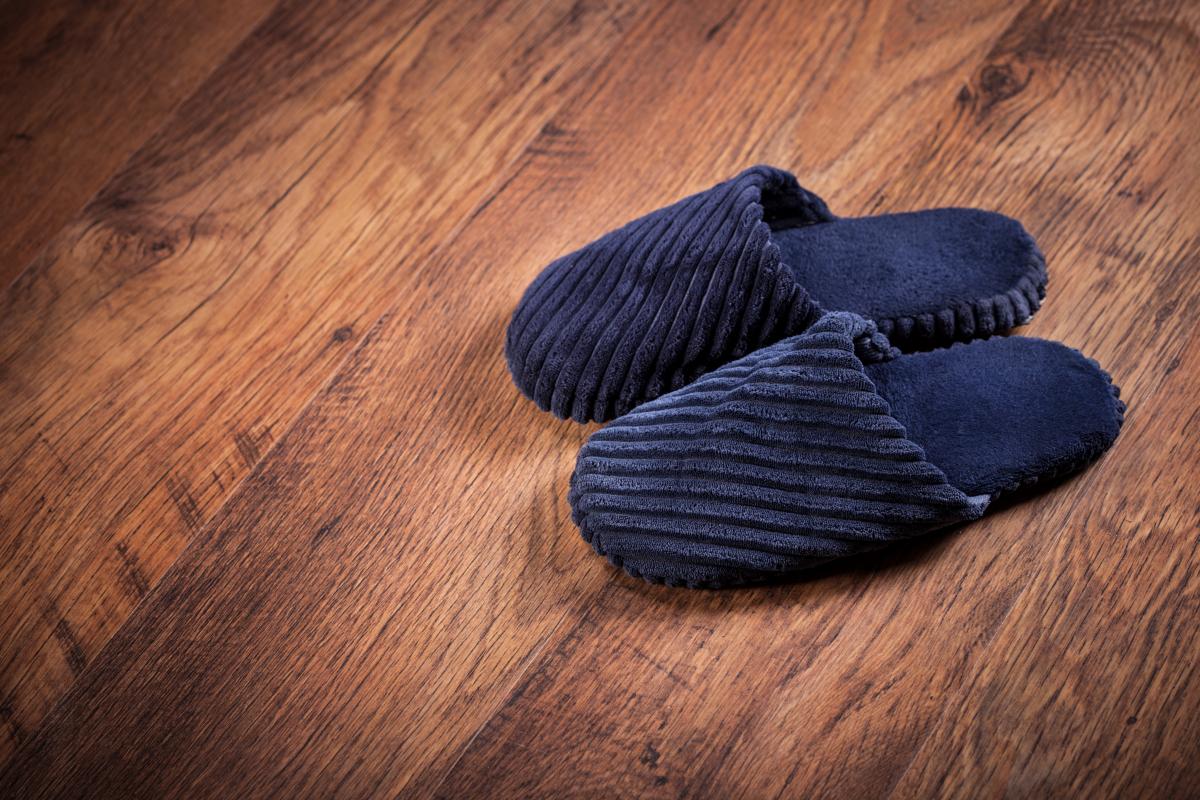 Home slippers get dirty quickly and lose their neat appearance if they are not washed for a long time. Shoes look wrinkled and worn, and the sole is covered with a black coating. Slippers are hand washed or machine washed and then hung upright to dry. UNIAN named several ways to wash slippers from dirt, grease and sweat odors.
How to wash house slippers by soaking
Usually slippers are washed by hand. To wash off old dirt and unpleasant odors, a special mixture of three ingredients is prepared. This method is suitable for shoes made of any material, including rubber.
Fill a basin with warm water and add 1 tablespoon of baking soda, 2 tablespoons of dish soap, and 2 tablespoons of hydrogen peroxide. Stir until smooth. Soak the slippers in this mixture for 15 minutes. Then rub the surface of the shoe with a brush or the hard side of a sponge.
How to wash leather, wool or fabric slippers
Such slippers are washed in warm water with dissolved baby or laundry soap. For 10 liters of water, take 50 g of soap and cut the chips. Leave the water in soapy water for 20 minutes and scrub with a pumice stone or brush. Wipe suede shoes with a cloth. After washing, wipe the slippers with a towel and hang to dry.
How to wash slippers in the washing machine
You can wash in the machine high-quality fabric slippers without decorative elements. Carefully inspect all the seams on the shoes – they must be intact, otherwise they will disperse after washing. The algorithm for washing slippers is as follows.
Place the slippers in the fabric bag or pillowcase in the empty drum.
Pour the washing gel into the detergent drawer. Powder should not be used.
Set the mode to "Hand wash", "Delicate" or "Shoes".
Set the temperature to 30 degrees.
Disable spin.
Start washing.
Dry slippers after washing at room temperature. Inside them, you can put paper to absorb excess moisture.
How to remove bad smell from slippers
If an unpleasant smell remains on the shoes after washing, it can be removed in several ways.
Treat dry slippers with shoe deodorant.
Pour baking soda inside the slippers and leave for 20 minutes, then vacuum it.
Stuff wet slippers with crumpled newspaper or toilet paper. They will absorb odors.
Wipe the inside with cotton wool soaked in antiseptic or chlorhexidine.
You may also be interested in the news: