Most of all, aircraft passengers are irritated by the knocking on the backs of their seats, alcohol abuse and strong odors.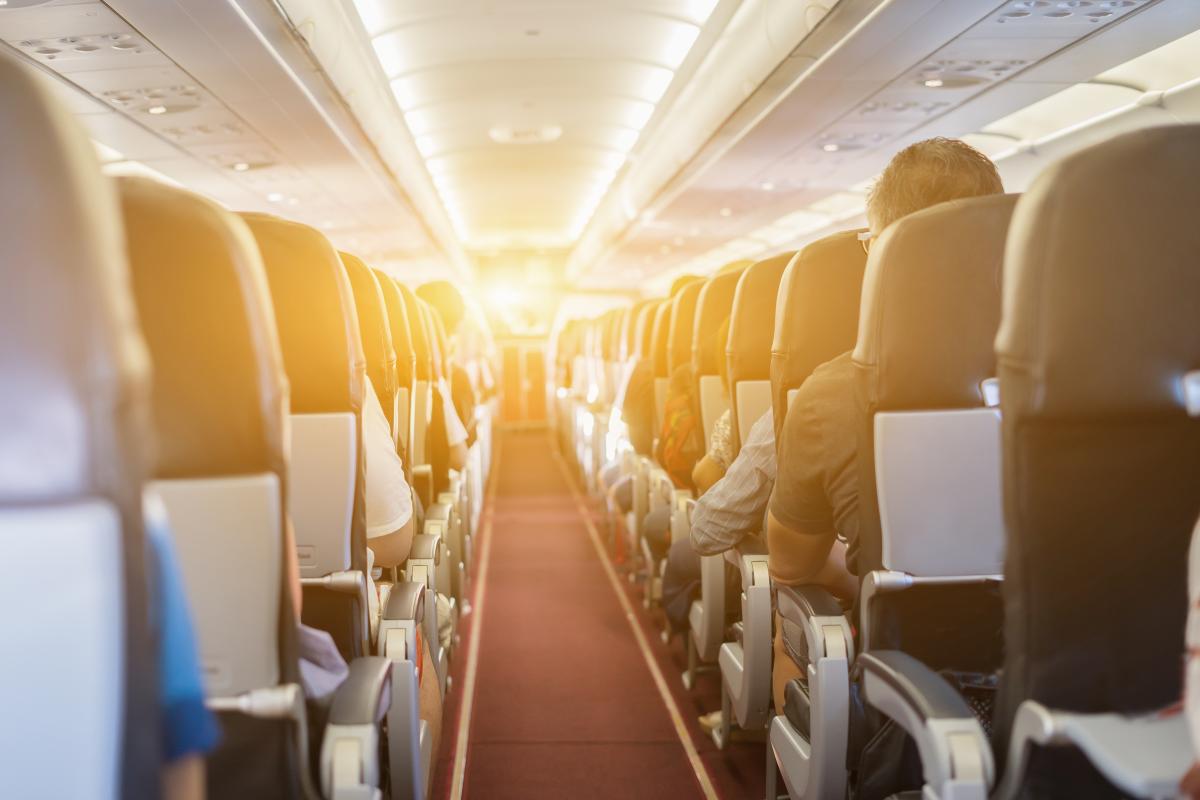 It became known how not to behave on board the aircraft so as not to disturb anyone.
This is discussed in the results of a study conducted by the American Travel Bureau. The Vacationeer.
It turned out that the most annoying aircraft passengers are knocking on the backs of their seats, alcohol abuse and strong odors.
The full list of annoying travel companion habits looks like this:
1. Knocking feet on the back of the seat – 59.11%
2. Drunk passengers and brawlers – 59.11%
3. Smells from bad hygiene or too much perfume – 48.00%
4. Inattentive parents / Bad parenting – 46.81%
5. Eating spicy or bad-smelling food – 39.80%
6. Those who remove the armrests and invade your space – 39.07%
7. Fully reclined front passenger seat – 38.25%
8. Too talkative fellow travelers – 29.87%
9. Those who try to climb out of turn – 29.60%
10. Those who listen to music or movies too loud – 28.96%
11. Those who take off their shoes – 23.59%
12. Flirting with you, other passengers or flight attendants – 21.89%
13. Those who get up too often to go to the toilet or stretch too much – 19.95%
14. Those who use overhead space in other rows – 18.12%
15. Overly loving couples – 14.12%
16. Those who demand too much from flight attendants – 13.02%
At the same time, 11.57% of respondents answered that they are not annoyed by any of the above.
As UNIAN reported earlier, experts have previously identified the five worst acts of tourists during their holidays, which annoy other vacationers and local residents.