According to him, Kadyrov's contradictory statements indicate that he is already working in the post-Putin and post-Russian paradigm.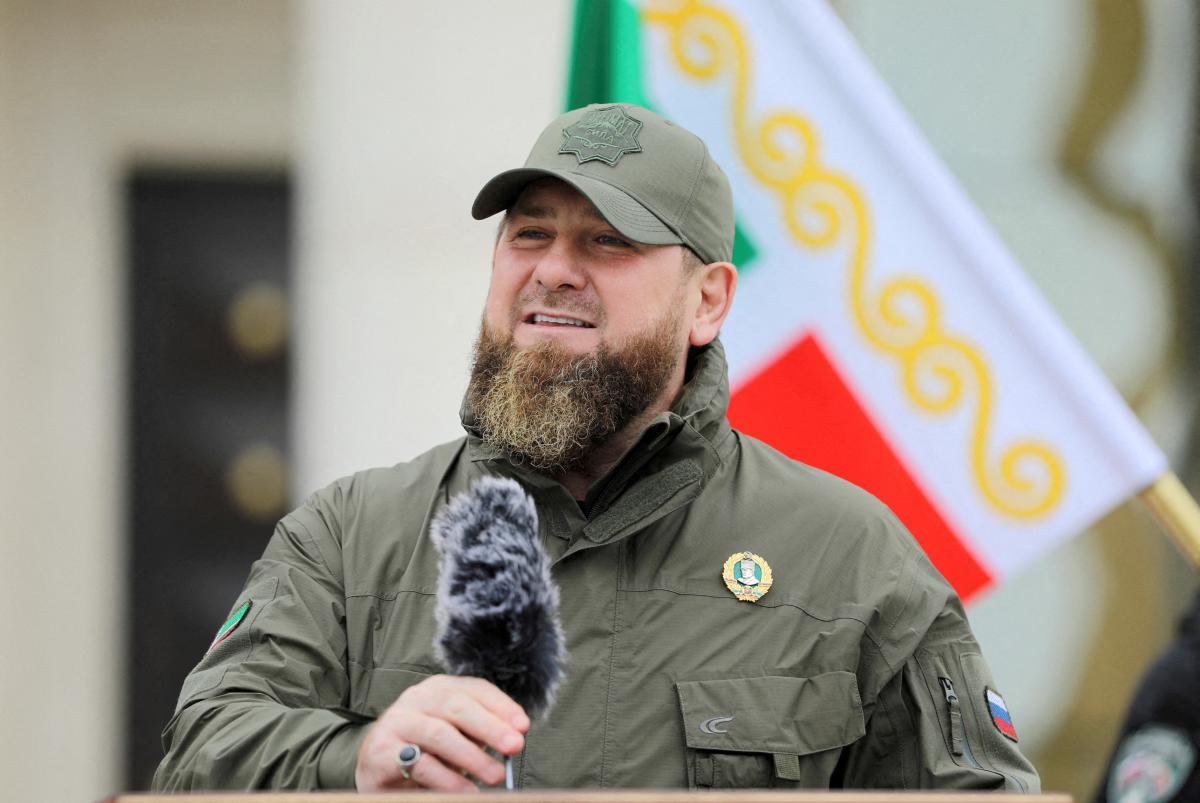 The head of Chechnya, Ramzan Kadyrov, wants to keep his army so that after the end of the rule of Russian President Vladimir Putin, he will fight for the independence of the region.
This was stated by political scientist Andrei Piontkovsky on the air of the Espresso TV channel.
"Kadyrov's activity, his dramatic and contradictory statements, show that Kadyrov is already working in the post-Putin and post-Russian paradigm. Let's not forget – Russia is a confederation of two states – Ichkeria and Russia proper. And this confederation rests on the personal union of Putin and Kadyrov. Putin realized that the war in Chechnya was lost and agreed to pay huge economic tribute to the Kadyrov regime," Piontkovsky explained.
In his opinion, in return for this, Kadyrov demonstrates loyalty to Moscow.
"Formally, he keeps Chechnya and Ichkeria as part of Russia and even participates in foreign policy adventures. Everyone knows that all the security forces hate Kadyrov and are ready to simply liquidate him at any convenient moment … Whatever position they give him, when he is cut off from his militants, he will remain in Moscow, he will simply be shot in the back of the head in his own office the next day," the political scientist said.
According to Piontkovsky, Kadyrov knows this very well and he will not agree to any post, as well as to resign
"He also has enough dissatisfied with his agreement with Putin. The main task now for him is to keep his army in that irreversible process after the defeat of Russia, when he will have to continue the fight against Putin's successors for the independence of Ichkeria," the expert summed up.
Kadyrov's role in the war
Ramzan Kadyrov takes an active part in the Russian-Ukrainian confrontation as a media personality. In addition, he sent the Chechen military to the front. There they were engaged in looting, and also formed the so-called barrage detachments. Their task was to stop the retreating invaders and return them to the battlefield under the threat of liquidation.
On September 11, Kadyrov announced that three battalions of 560 mercenaries and a special regiment for 1,500 people had been trained to be sent to the war in Ukraine. However, this did not affect the situation at the front. The deputy of the Kherson regional council, Sergei Khlan, said that the "Kadyrovtsy" are very weak warriors who do not know how and do not want to fight.
On September 21, Putin announced the mobilization of Russian military personnel in the reserve. Shoigu said that they plan to mobilize about 300 thousand people.
Despite this, on September 23, Kadyrov, at a meeting with the operational headquarters for conducting a "special military operation," said that mobilization would not be carried out in the republic.
You may also be interested in the news: