The tennis player asked his fans at the London O2 Arena to make the moment of the end of his career look like a party, not a funeral.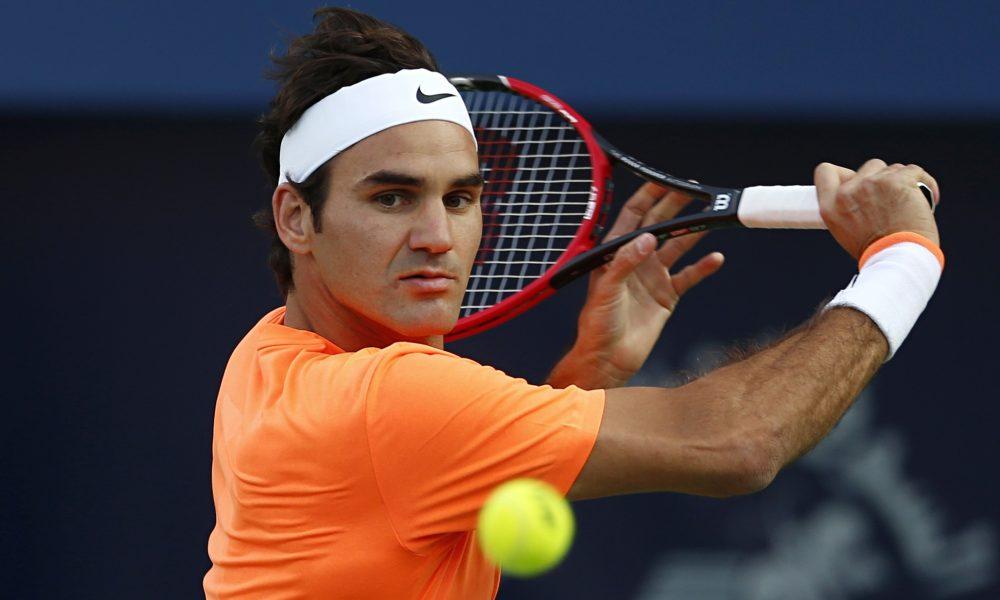 On Friday, Swiss tennis player Roger Federer played the last match of his career paired with Rafael Nadal at the London O2 Arena as part of the Laver Cup international tournament.
Federer and Nadal lost to Jack Sock and Francis Tiaf 4:6, 7:6 (7:2), 11:9.
"It was a beautiful day. I feel happiness, not sadness. I'm glad to be here. I'm happy that I survived it," Federer said. He wept as he hugged Nadal and other players as 17,500 fans chanted his name. Nadal also could not hold back the tears, reports BBC.
Recall, September 15, 41-year-old tennis player announced the end of a career that lasted 24 years.
"This is both a bitter and a pleasant decision, because on the one hand I will miss the tournaments, but at the same time I have something to be happy about," Federer said. "I consider myself one of the happiest people on earth, I got a special talent – play tennis, and I did it at a level that I could not imagine, and for so long that I did not even think that this was possible.
As the newspaper notes, now, against the backdrop of everything that is happening in the world, this event seems insignificant, but in peacetime it would certainly be on the front pages of world publications. Roger Federer is the history of tennis, a gentleman of the court, an athlete who has maintained an impeccable reputation throughout his long career.
Career of Roger Federer
Federer leaves the sport not the most titled, but by far the greatest.
His Big Three rivals Rafael Nadal and Novak Djokovic have already surpassed him in Grand Slam titles and their careers are not over yet. Federer won 20 tournaments and was out of reach for a long time, but now Nadal has 22 wins, Djokovic has 21.
At the same time, in terms of the total number of titles in singles in the Masters series, Roger leads by a wide margin – 103 titles against 92 for the Spaniard and 88 for the Serbian. (More in history only American Jimmy Connors – 109).
Roger Federer, who came to professional sports in 1998, changed the game: its pattern, pace, technique. His movement along the back line, hitting the rising ball and backhand are studied in many tennis sections.
Read also: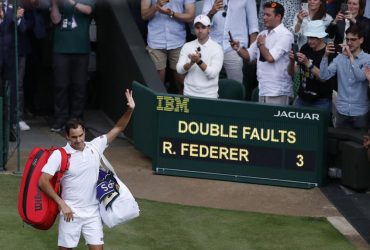 Federer's behavior on the court
Federer lost control of himself twice in his 24-year career, both times in 2009 at tournaments in the United States: one broken racket and one skirmish in raised tones with the referee.
Then, for the first and last time in his life, the audience on the court booed him.
Usually, fans in Grand Slam countries – Australia, France, Britain and the US – have their own favorites and anti-heroes, and this attitude has not changed for years.
Roger Federer is the only exception. He was received equally warmly everywhere, even in France, where Rafael Nadal is considered the unconditional favorite and king of Roland Garros.
"Of course Roger will be the greatest player of all time. He is an icon. He is the first association that comes to mind when people think of tennis," International Tennis Federation President David Haggerty said in an interview with Sky News.
London is a symbolic place for the end of Federer's career.
It was here that he became a real tennis star when, in 2001, in the fourth round of the Wimbledon tournament at the age of 19, he put an end to the undivided reign of Pete Sampras in the world of men's tennis.
Roger did not win that tournament, but the victory over Sampras was decisive for him.
"This match will give me as much self-confidence as I can carry. This is the most important victory in my life," young Federer said at the time.
Of course, it would be logical to play the last time at Wimbledon next year – at his most favorite tournament, but, as Roger himself admits, at 41, his knees no longer pull the game on grass.
On the sidelines of the upcoming Laver Cup, he was asked what he considers the most important thing in his career.
"Its duration," said Roger.
"It was a privilege. I think, looking back, that's what really mattered to me. I always looked at Michael Schumacher, Tiger Woods and the other guys who stayed at the top for so long and didn't understand how they did it. And suddenly I myself became a part of this company, and this is a wonderful feeling," he continued.
"I don't stop playing tennis, I just won't play for points anymore. My presence in the world of tennis will continue in one form or another," Federer said.
And he asked his fans at the London O2 Arena to make the moment of the end of his career look like a party, not a funeral.
As UNIAN reported earlier, on September 3, American tennis player Serena Williams lost to Australian Ayla Tomlyanovic in the third round of the US Open in a match that was the last of her career. Serena, 40, announced ahead of the US Open that this would be her last tournament.
You may also be interested in the news: