This is in the northern part of the city.
The mayor of Melitopol, Ivan Fedorov, declares that an explosion thundered in the city – the Resistance Forces "do not allow the occupiers to sleep peacefully."
About this he wrote in your Telegram channel.
"The resistance forces once again do not allow the invaders to sleep peacefully. Just now: a loud explosion in the northern part of Melitopol," the mayor said.
Read also: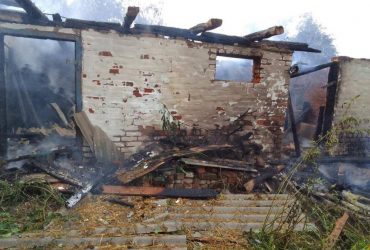 He added that, according to information from eyewitnesses, a fire truck drove in that direction.
"We are gathering information about where the invaders got burned this time," Fedorov summed up.
The situation in Melitopol – what is known
Melitopol has been under Russian occupation since February 26. On March 11, Russian invaders kidnapped the mayor Ivan Fedorov. He was released a little later.
The partisan movement is active in the city. In June, the mayor reported that more than 100 Russians had already been eliminated by the Melitopol partisan movement and the cooperation of the special services.
In addition, the partisans cut the throat of the military army of the Russian Federation, which molested the girl. It was also reported that the resistance movement undermined the headquarters of United Russia.
On the morning of September 23, there was a loud explosion. The mayor said that it happened in one of the high-rise buildings. As a result, one person died and one was injured.
Later, the media reported that the explosion killed the family of collaborators – Oksana and Sergey Deryabins. The woman previously held the position of deputy head of the Melitopol railway station. The man also worked at this railway station.
You may also be interested in the news: