Russian mercenaries arrived in Minsk.
Ukrainians were warned about possible provocations on the Ukrainian-Belarusian border. Russian mercenaries of PMC "Liga" arrived in Minsk.
This was reported in Center of National Resistance.
According to the Belarusian underground, on September 20, 130 mercenaries of the Liga PMC arrived in Minsk with weapons and ammunition. They occupied the territory of the private security company GuardService, and on September 22 they delivered 300 units of Ukrainian military uniforms stolen from warehouses in the Kherson region.
"Possible sabotage is expected in the area of ​​the settlements of Pinsk, Ivanovo and Kobrin. Note that such sabotage plays into the hands of Moscow, which seeks to draw additional forces into this war, in particular Belarus," the report says.
Read also: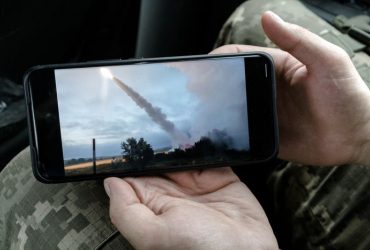 It is noted that GuardService was created by a special decree of the self-proclaimed President of Belarus Alexander Lukashenko in 2019. The "guards" are based on the territory of the former training center of the Belarusian special forces.
APU counteroffensive in the south – what is known
The Armed Forces of Ukraine launched a counteroffensive in the southern and eastern directions at the end of August. The Ukrainian military liberated almost the entire Kharkiv region, as well as part of the Kherson region. After such a failure, the Kremlin decided to quickly hold "referendums" in the occupied territories in order to "attach" to Russia.
To participate in a fake referendum, Russians bring people from the occupied Crimea to the occupied territory of the Kherson region.
Civilized countries have condemned the Kremlin's intentions to annex Ukrainian territories. Separately, the G7 countries, the United States and the European Union have promised to impose sanctions against the Russian Federation for organizing pseudo-referendums in the temporarily occupied Ukrainian territory.
Today, the media reported that Putin refused to withdraw troops from the Kherson region, despite the requests of the commanders. In turn, on September 24, the Armed Forces of Ukraine hit in Kherson on Russian equipment and command posts of the occupiers.
You may also be interested in the news: