Thanks to such chats, it was possible to return HIMARS to service.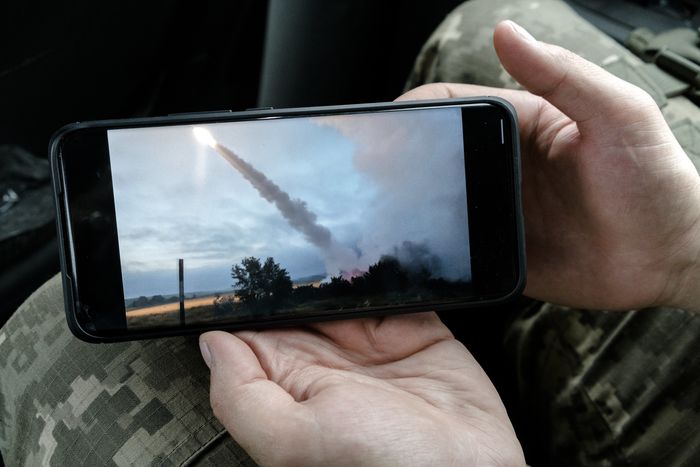 Repair of weapons of the Armed Forces of Ukraine supplied by the West is often carried out remotely. American specialists in Poland give advice to the Ukrainian military through secure application chats.
This is stated in the article The Wall Street Journal.
Journalists tell how communication takes place between the 55 US military in Poland and the fighters of the Armed Forces of Ukraine.
These military send requests to their Ukrainian counterparts to repair weapons that are already on the battlefield through secure messengers.
There are 14 chat rooms for each major weapon system. Ukrainians send photos of worn barrels, ask for advice on how to make ammunition more accurate, or how to dispose of unusable weapons.
In addition, the Armed Forces of Ukraine send sketches of reconstructions of parts so that the Americans can answer whether it will work on the battlefield.
"It quickly gets the equipment back on the battlefield," said the lieutenant colonel in charge of the chats.
However, experts agree that the supplied weapons would last even longer if they were repaired by specialists from Ukraine.
It is reported that thanks to such chats, HIMARS was returned to service.
War in Ukraine: latest news
Ukrainian troops continue their counteroffensive in the south and east. To slow down the advance of the Armed Forces of Ukraine, the Russians, as reported by the Yug command this morning, dropped containers with a K-51 chloropicrin grenade on the defenders. There were no dead or seriously injured.
During the day, the Armed Forces of Ukraine hit 4 enemy ammunition depots and 6 command posts. Three positions of the anti-aircraft defense and more than 20 areas of concentration of enemy manpower and equipment were hit.
At the same time, the occupiers did not give up their intentions to capture the Donetsk region. On September 23, the Armed Forces of Ukraine repelled enemy attacks in the areas of the settlements of Spornoye, Soledar, Bakhmutskoye, Odradovka, Kurdyumovka, Zaitsevoye, Mayorsk, Kamenka, Avdeevka and Experienced.
According to British intelligence, the option of attacks on dams turned out to be a losing one for the Russians. Analysts note that this did not stop the advance of Ukrainian forces.
In total, the Armed Forces of Ukraine liquidated 56,300 invaders and thousands of units of enemy equipment.
You may also be interested in the news: