The President of Ukraine recalled that the monthly budget deficit of Ukraine is 5 billion hryvnia
President Volodymyr Zelensky called on the countries that own or produce air defense systems to help Ukraine "close the sky". He noted that this will enable the Ukrainian economy to work.
About it head of state told in an interview with the French media.
"We (PVO – UNIAN) need this, so that people return from abroad to Ukraine, go to work, children go to school. Today this is what makes it possible for the economy to start working. The European Union gives us money, and France, and Germany are one of those economies that give this money… It's cheaper to give us air defense to make the economy work," Zelensky said.
At the same time, he pointed out that the monthly budget deficit of Ukraine is 5 billion hryvnia, and by the beginning of 2023 it is expected to be at the level of 3-3.5 billion hryvnia. According to the president, Ukraine needs to at least partially close the sky so that Ukrainians return home from abroad and start working, which means paying taxes.
Read also: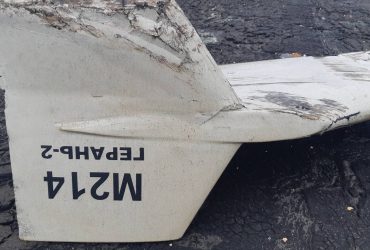 Air defense for Ukraine – what is known
In the second half of August, the United States announced a new package of military assistance to Ukraine, which includes NASAMS systems that will be able to strengthen Ukraine's air defense system.
On September 15, it became known that President Volodymyr Zelensky said that Ukraine was discussing with five countries the provision of air defense systems.
On September 17, adviser to the head of the President's Office, Mikhail Podolyak, said that Western countries have many modern and effective missile defense / air defense systems, but missiles do not fly over Paris, Rome and Berlin, but fly over the cities of Ukraine.
You may also be interested in the news: