The aggressor is holding back 2,500 of our soldiers and civilians.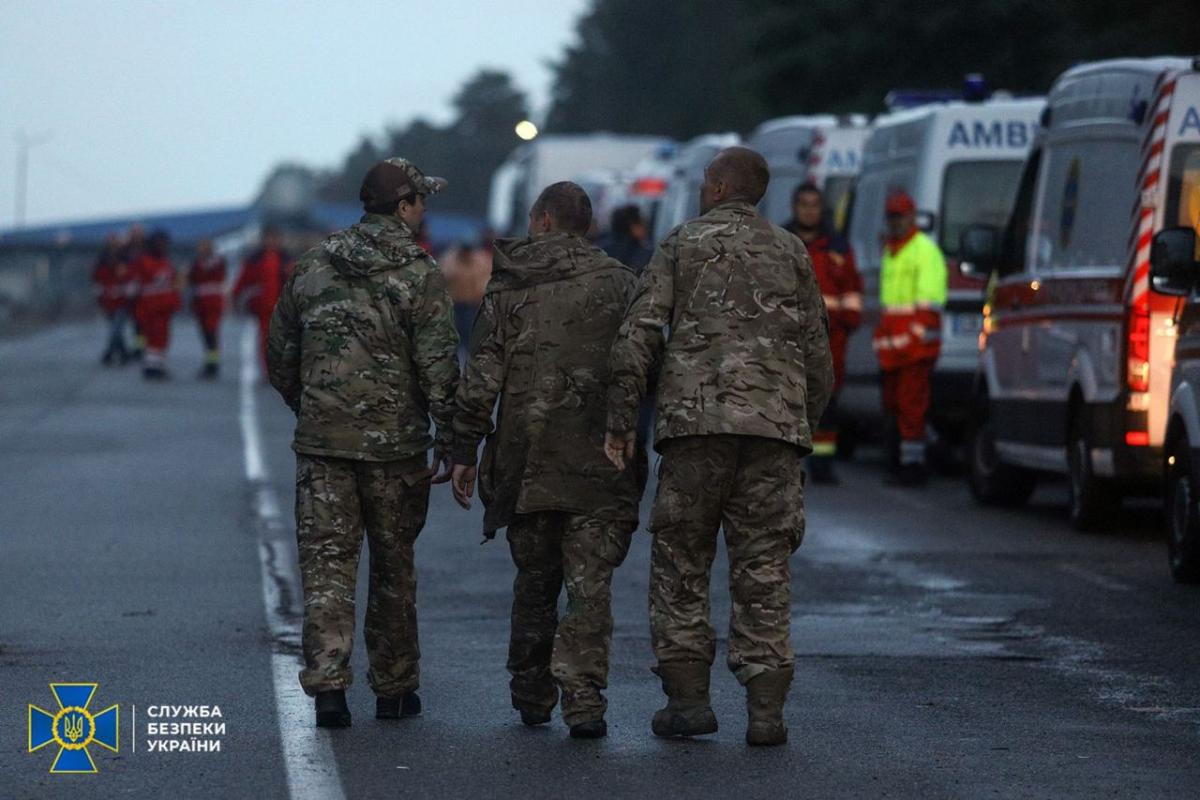 There are 2.5 thousand Ukrainians in Russian captivity. Among them there are civilians and many women. The Russian Federation does not release civilians, although several exchanges of prisoners have already taken place.
This information was shared by Vice Prime Minister – Minister for Reintegration of the Temporarily Occupied Territories Irina Vereshchuk in an interview with the portal BBC.
"Several thousand. We are talking about 2.5 thousand prisoners. People remain in captivity, and worst of all, civilians remain there. For several exchanges in a row, civilians are not released. We must ask questions point-blank and demand the release of civilians. Civilians must be returned, not exchanged. And there are a lot of women among them," Vereshchuk said.
The vice-premier noted that there were 131 women on the territory of Azovstal alone. Only a few of them were returned. This data shows how many women are still held in Russia.
Vereshchuk noted that the captives are treated very badly – they are beaten and tortured. According to the Deputy Prime Minister, the world should not just watch this.
Prisoner of war exchange – key details
As UNIAN reported earlier, on September 21, Ukraine returned 215 soldiers from Russian captivity. Among them were five commanders: Azov Commander Denis "Redis" Prokopenko, Azov Deputy Commander Svyatoslav "Kalina" Ponomar, Azov Senior Officer Oleg Khomenko, Commander of the 36th Separate Marine Brigade Sergei "Volina" Volynsky and Commander 12th Brigade of the National Guard Denis Shlega.
The leaders are now in Turkey under the protection of President Recep Tayyip Erdogan. They will remain there until the end of hostilities, in accordance with the agreements with Russia.
Ekaterina Polishchuk ("Bird") and pregnant servicemen Mamonova Maryana, Shumovetskaya Yana and Chernenkaya Anastasia also returned home. And the Ministry of Internal Affairs reported that 118 servicemen of the National Guard, 9 policemen and 9 border guards were pulled out of Russian captivity. With them, 10 foreign soldiers were also released, who helped to harrow the state from Russian aggression.
The Ukrainian defenders were exchanged for Viktor Medvedchuk, but all the necessary evidence was taken from him first. Now our state is discussing the possibility of an exchange in the "all for all" format, as reported by Prosecutor General Andrei Kostin.
You may also be interested in the news: