The actor had another daughter.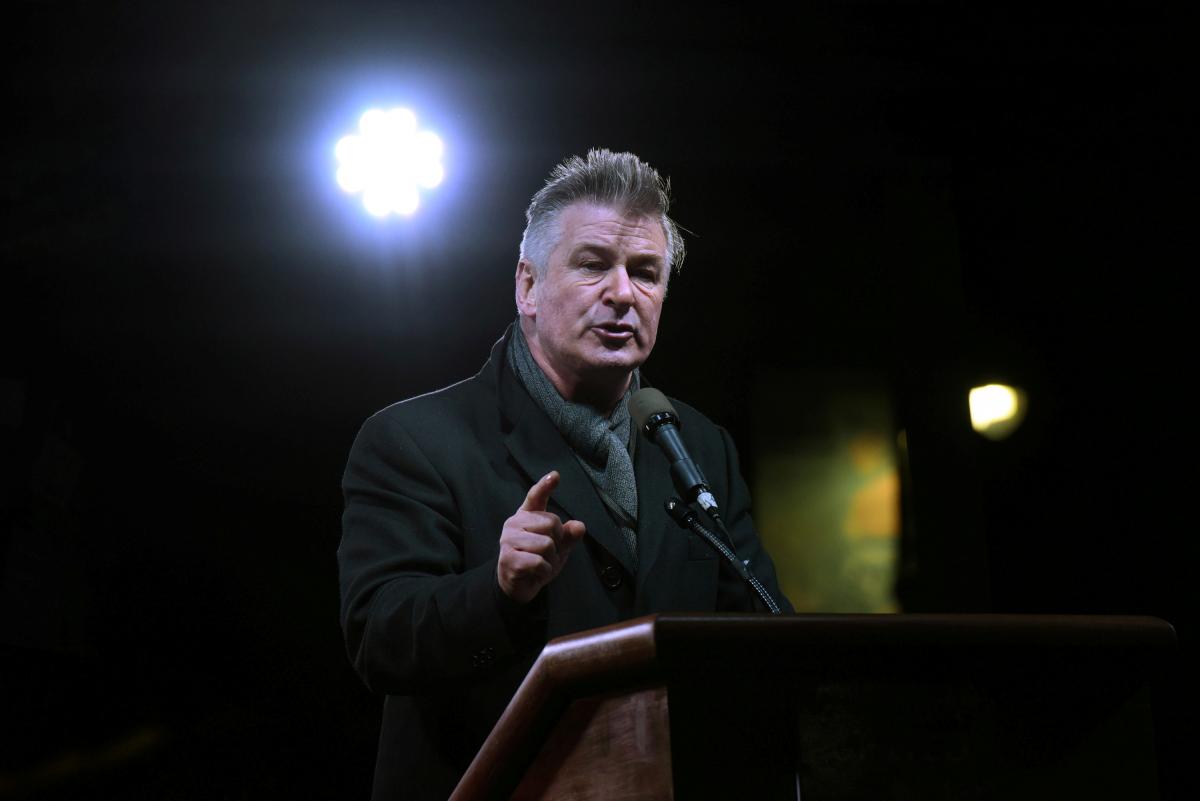 American actor Alec Baldwin has become a father for the eighth time. He had a daughter, who was named Illaria Catalina Irena.
It is known that wife Hilaria, with whom Alec has been married since 2012, has already given him six children, and Illaria became their seventh common child.
"She is here! We are so happy to present you our tiny dream Illaria Catalina Irena. Her brothers and sisters spend the whole day with her, welcoming her to our home," Baldwin's wife signed a photo of the baby.
In addition, Alec got a tattoo in honor of the birth of the baby. Now on his hand will be the imprint of his daughter's foot.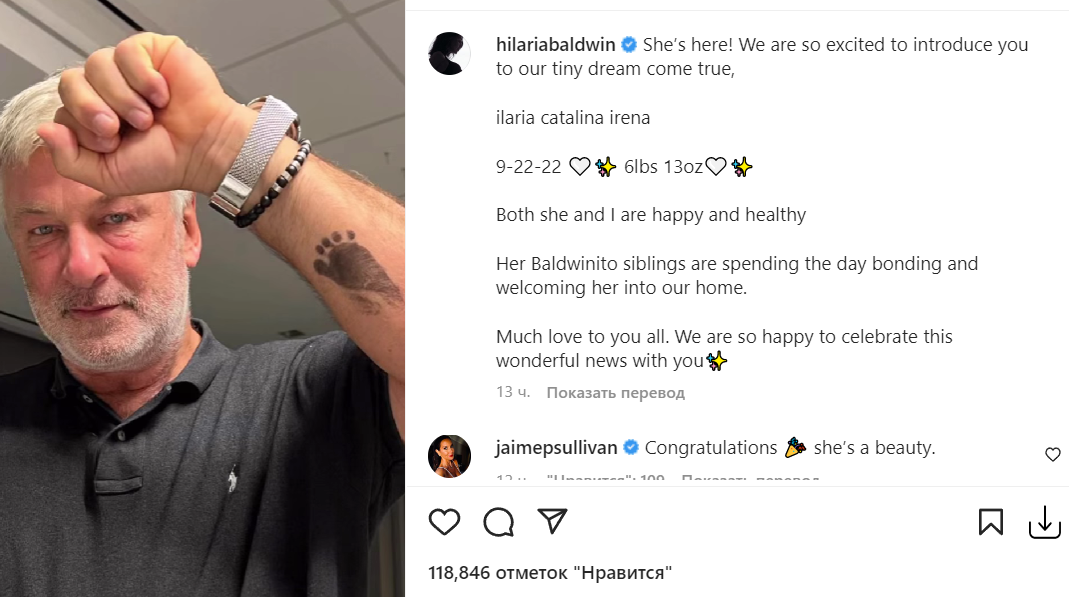 It is worth noting that Alec has a daughter from his first marriage to Kim Basinger. The girl followed in the footsteps of star parents. She is engaged in modeling and devotes herself to filming a movie.
We will remind, earlier Alec Baldwin got into a loud scandal. During the filming of the movie Rust, he shot and killed an opretor from Ukraine, Galina Gatchins.
The fatal incident occurred on October 21, 2021. 42-year-old Ukrainian Galina Gatchins was taken to a hospital in Albuquerque with a wound, but she could not be saved.
Later, the family of the shot Ukrainian woman sued Alec Baldwin.
In addition, an FBI forensic report on the fatal shooting on the set of Rust claims that the gun could not have been fired without pulling the trigger.
You may also be interested in the news: