According to Tesla's idea, Optimus is designed to replace most of the routine human work.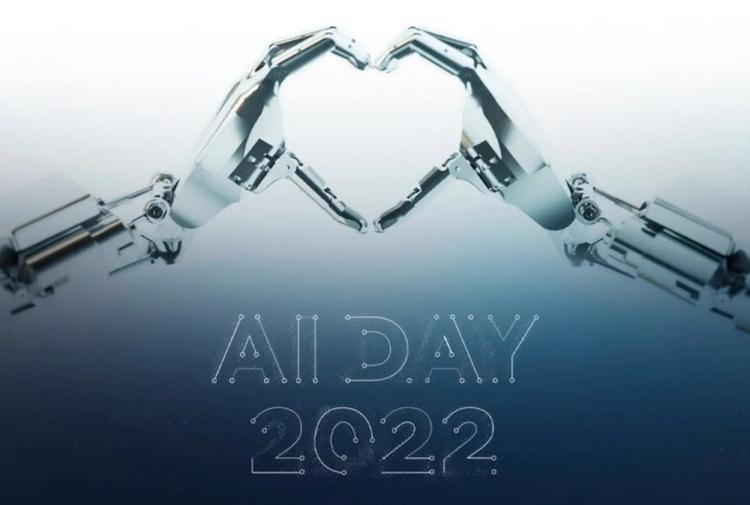 Elon Musk's company Tesla began sending out invitations to the annual Tesla AI Day event, from which it follows that the company's first humanoid robot, the Tesla Bot, now better known as Tesla Optimus, will be presented as part of the show on September 30.
The digital postcard is also accompanied illustrationwhich shows the "hands" of a robot whose fingers form a heart-shaped symbol.
Shortly before the invitations were sent out, vacancies also appeared on the Tesla website, from the description of which it follows that the company intends to use thousands of humanoid robots in its enterprises. They want to use them to perform repetitive and monotonous tasks, which will automate their implementation.
The concept of a general purpose humanoid robot was first presented over a year ago. According to Tesla's idea, Optimus is designed to replace most of the routine human work. We are talking about shopping in markets and other everyday worries. At the same time, Musk then emphasized that the robot is not aimed at taking jobs from the people themselves.
In early 2022, Musk said that Tesla this year is prioritizing development of a working humanoid robot prototype, rather than launching new products that have been postponed until 2023. The billionaire also noted that the public has not yet seen the value of Tesla Optimus, but this robot "will completely change the global economy."
Earlier, UNIAN already wrote that in 2023, the launch of second-generation Starlink satellites is expected, which will be larger and more powerful than current models. Ordinary smartphones will also be able to connect to them in places where there is no cellular network, and Tesla electric cars. The speed is promised in the region of 2-4 Mbps, which is enough for the transfer of text messages and small files.
SpaceX plans to launch batches of Starlink V2 aboard its massive next-generation Starship, which will also carry cargo and people to the Moon and Mars if all goes according to plan. Musk recently said that Starship's first orbital test flight is "quite possibly" in November.
You may also be interested in the news: