In general, it was possible to destroy a tank, two infantry fighting vehicles, an engineering barrier vehicle and an armored personnel carrier, along with crews and personnel.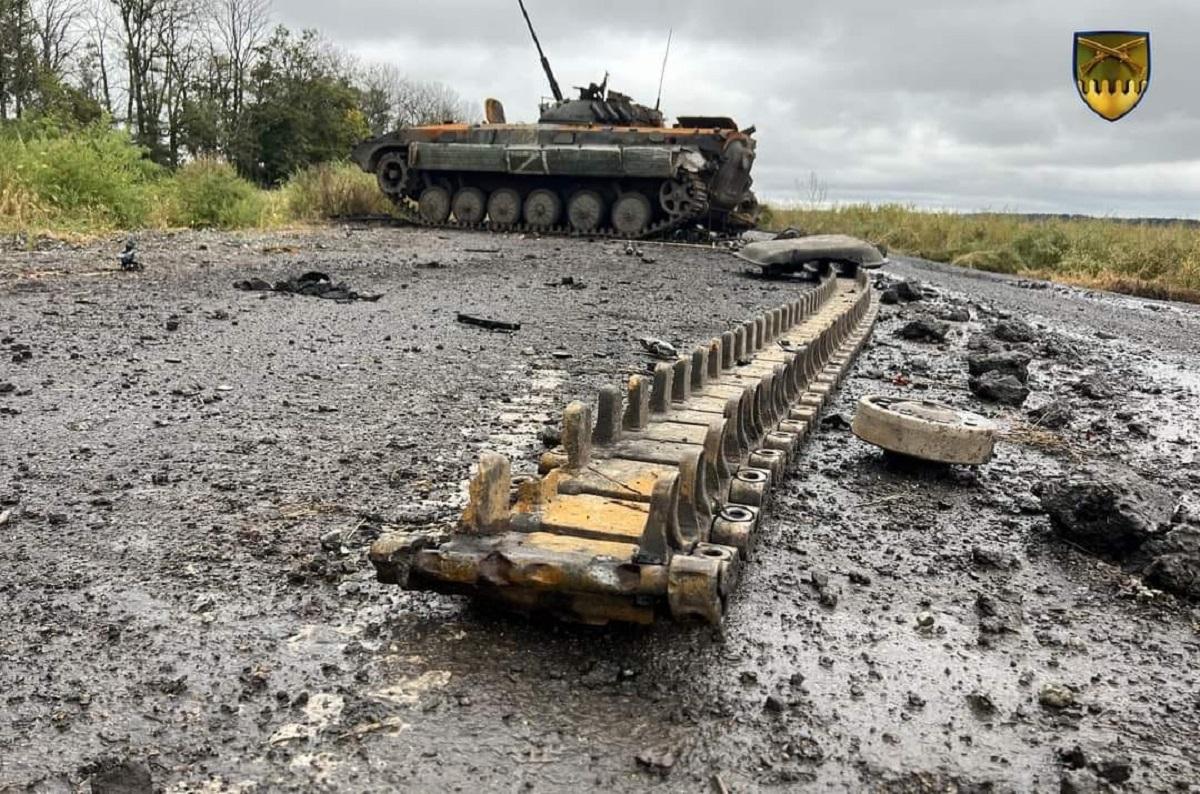 The Nikolaev paratroopers thwarted the offensive of the invaders and destroyed a lot of enemy equipment.
This is reported in Telegram Air Assault Troops of the Armed Forces of Ukraine.
"Warriors of the engineer-sapper unit of the 79th separate airborne assault brigade of the Airborne Forces of the Armed Forces of Ukraine tell how, thanks to a well-placed mine-explosive barrier, the offensive of an enemy unit was thwarted in one of the sections. In total, five units of military and special equipment of the Russian invaders were destroyed : a tank, two infantry fighting vehicles, an IMR-2 engineering clearing vehicle and an MT-LB armored personnel carrier, along with crews and personnel," the report says.
It is noted that the soldiers of the anti-tank unit and artillery of the Nikolaev brigade of the DShV of the Armed Forces of Ukraine, who carried out the final "demilitarization" of the enemy unit, joined in the destruction of the enemy's armored vehicles and its landing force.
The war of the Russian Federation against Ukraine: what is known about the situation in the south
The Russian invaders began to use expensive missiles less often and more often attack the territory of Ukraine with Iranian kamikaze drones. In particular, it goes to the south of our country. The Air Force explained why the Russian Federation is doing this and noted that this is a new challenge for Ukrainian defenders, but they are learning to shoot them down.
The Russian Federation suffers many defeats at the front. The Armed Forces of Ukraine are de-occupying settlements in the south and give the enemy a fitting rebuff. Therefore, Putin undertook to personally lead the war and refused to withdraw troops from the Kherson region, although the occupiers there are doomed to death.
After a partial mobilization was announced in the Russian Federation, the Southern Defense Forces told if there were Russian recruits at the front. Today, the Russians launched a missile attack on Nikolaev, but the Armed Forces of Ukraine delivered a powerful blow to the occupiers in Kherson and hit the control posts of the rashists in Ukraine.
You may also be interested in the news: