The tarot card horoscope will give you advice for October and warn you of trouble.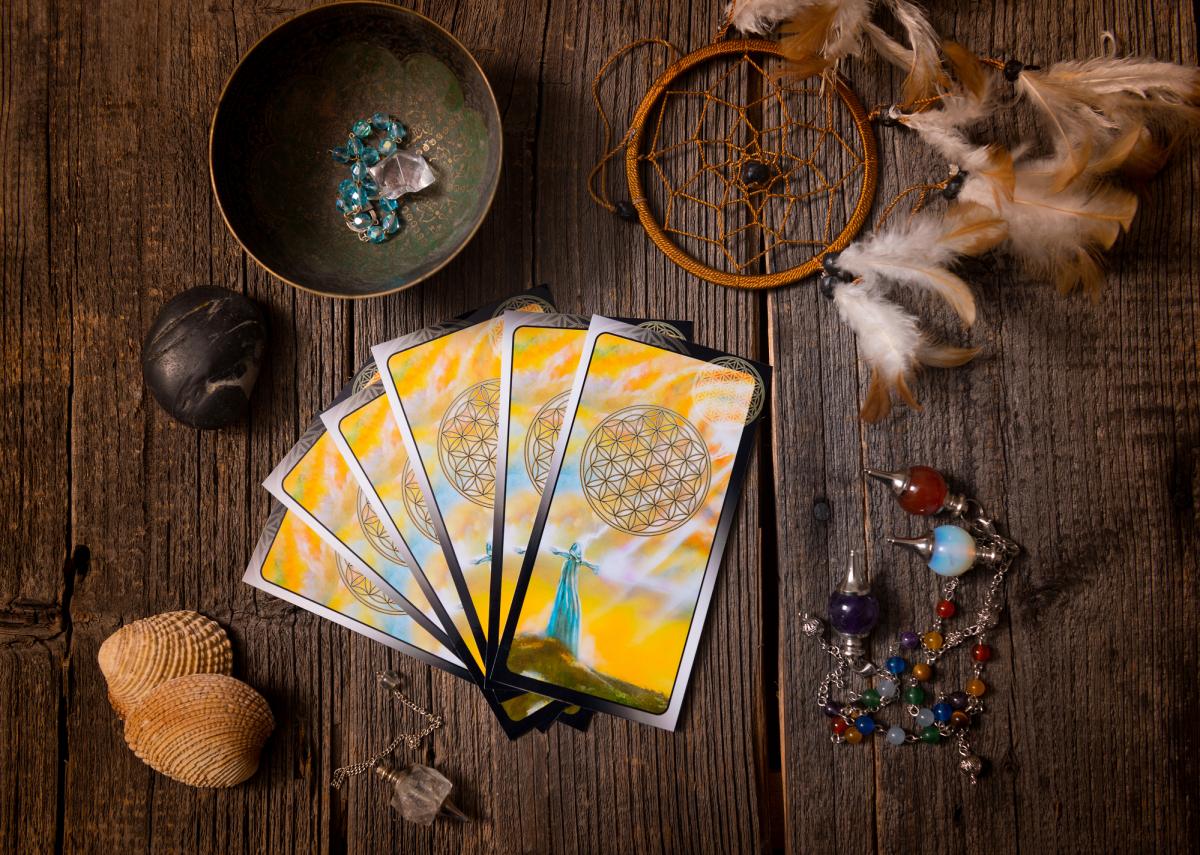 Tarot cards have long been used by people to predict the future. In these cards, people look for omens of fate and warnings. The tarot card horoscope for October will give advice for each zodiac sign in work, health and personal life.
Aries
Month card: queen of swords
This month you will show unprecedented creativity and creative streak. It is recommended to devote more time to your hobbies and favorite activities. The card also encourages you to be kinder and more merciful to your loved ones in October, as you are too fixated on your feelings.
Taurus
Month card: five of pentacles
In October, you will often feel anxiety and anxiety, a burden of responsibility, fear of not living up to your expectations. The card suggests that the reasons for concern are hidden only inside you, and not in the real world. Also, this card encourages Taurus to be more tolerant of their soulmate, to reproach a loved one less and to praise more often.
Twins
Month card: nine of pentacles
In October, you should spend more time in nature. Such walks are not only good for health, but will also bring you inspiration and peace. In October, Gemini expects a well-deserved hard work financial recovery. The card also advises you to seek advice from an older woman important to you.
Cancer
Month card: Reversed Page of Wands
This card warns Cancers about excessive risk and overconfidence. You should moderate your ardor and treat criticism more adequately. In October, stubbornness and disregard for the feelings of other people will interfere with you. Another tip from the card is to be more attentive to your health and body signals.
a lion
Month card: justice
In October, you should take responsibility for your words and actions, and show leadership more often. Nobody but you will solve your problems. The card warns that good and bad actions committed in October will later return to you as a boomerang.
Virgo
Month card: inverted star
If you doubt any person, then the card warns you that you should not rely on him. This person can betray you in October and take credit for your merits. In a love relationship, you will reach a dead end, but perhaps your soul mate will take the lead.
Scales
Month card: knight of cups
October will be interesting and full of romance for you. You will find your calling and will be happy to work for your dreams. The month is very successful for love relationships and joint recreation with your soul mate. And in everyday affairs and at work, you should become serious and responsible.
Scorpio
Month card: nine of wands
October will be difficult and stressful for you. You will constantly feel as if you are fighting with circumstances and with the whole world. But with hard work, you can achieve what you set out to do. Life's difficulties will temper you and charge you with self-confidence.
Sagittarius
Month card: inverted seven of cups
The card warns you that you are following the wrong path and treating your loved ones unfairly. The card encourages you to think about whether you are acting correctly now and whether you are missing some opportunity. Also, fate warns you about excessive naivety and the need to remove rose-colored glasses.
Capricorn
Month card: strength
In October, you will feel complete self-confidence and superiority over others. You will have enough determination and assertiveness to solve your main problems. The state of health in October will be on top. Use the surge of strength in your favor, but do not be arrogant.
Aquarius
Month card: three of wands
The month is very successful for work and career advancement. You will learn a lot of useful rumors and secrets for you, as well as meet interesting people. In love, the card promises complete harmony and mutual understanding, the absence of disagreements.
Fish
Month card: Reversed Five of Cups
Pisces in October will have a unique chance to rethink their lives and correct their mistakes, work on themselves. However, you can only be successful if you acknowledge your problems and don't close your eyes to them.
You may also be interested in the news: