Homemade chocolate cream is the perfect base for a birthday cake.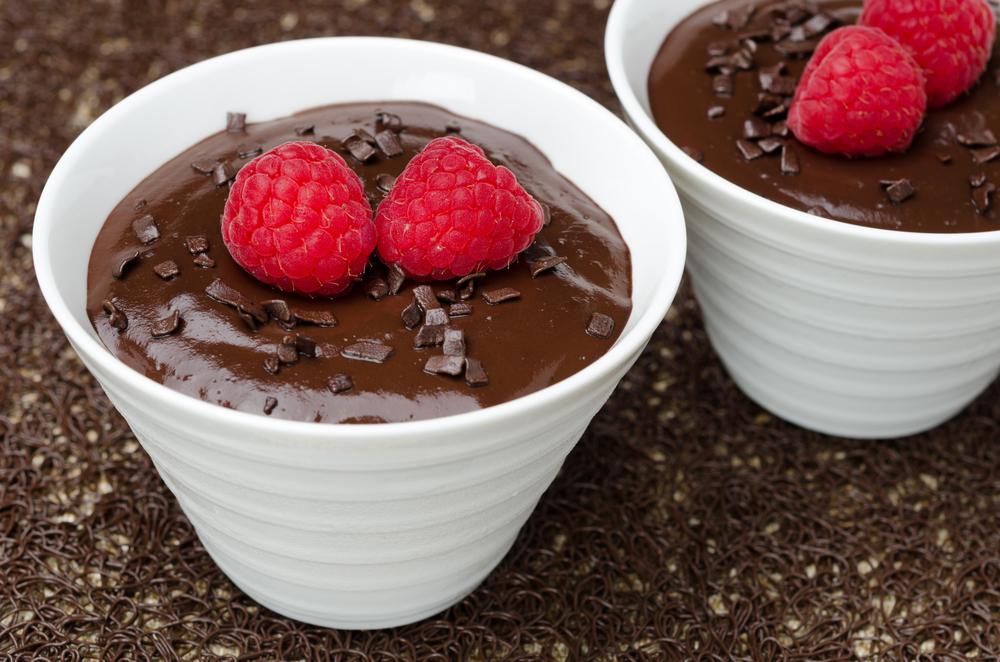 Homemade chocolate cream can be used in pastries and pies, stuffed with wafer rolls or smeared with biscuit cake layers. It is very tasty to use it as a sauce for pancakes or fritters, or even as an independent dessert for tea. We offer you 4 simple and equally delicious recipes for homemade chocolate cream.
Simple chocolate cream with cream
Cream 33% – 215 g.
Dark chocolate 54% – 80 g.
Break the chocolate into small pieces or grate. From the total amount of cream, measure out 65 ml. Put the rest in the refrigerator. Pour this cream into a saucepan, bring to a boil and remove from heat. Add chocolate chips, stir and dissolve. Put the mixture in the refrigerator.
Remove the rest of the cream from the refrigerator and immediately beat with a blender. Mix whipped cream with chocolate mixture. Put the cream in the refrigerator for 12 hours. Before use, beat the mass again with a blender.
Chocolate cream for cocoa cake
Cocoa powder – 15 g.
Milk 3% – 250 g.
Sugar – 1.5 tablespoons
Butter – 25 g.
Flour – 20 g.
Salt – a pinch.
Vanillin – a pinch.
Sift cocoa through a strainer. Mix with sugar, a pinch of salt and vanilla. Pour 150 g of milk into a saucepan or metal bowl and put on the stove over medium heat. Mix the rest of the milk with flour so that no lumps remain.
When the milk on the stove is hot, but not boiling, pour in the dry mixture with cocoa and mix well immediately. Cook for 2-3 minutes on minimum heat. Then pour the mixture of flour and milk into the pan. Stirring with a spoon, cook for a few more minutes. Then add soft butter and cook the cream for a few more minutes.
You can use the cream when it has completely cooled down.
Custard chocolate cream
Such a cream is prepared in a saucepan with a thick bottom or in a water bath. In the second method, the upper dishes should not touch the water. UNIAN has already published the recipe for custard, and to make it chocolate, add grated dark chocolate a few minutes before the end of cooking.
Curd chocolate cream
Butter – 60 g.
Powdered sugar – 40 g.
Dark chocolate – 50 g.
Cocoa powder – 10 g.
Cottage cheese fine-grained – 130 g.
Melt the chocolate in advance in a water bath or microwave and cool to room temperature. Heat the oil to room temperature. Beat soft butter with a blender for several minutes. Then add powdered sugar and melted chocolate to the butter. Beat again with a blender. Then add cottage cheese and beat with a blender for the last time until smooth.
Put the cream in the refrigerator for 20 minutes. This cream is perfect for pancakes and cakes.
You may also be interested in the news: