According to him, the state should provide them with treatment and rehabilitation.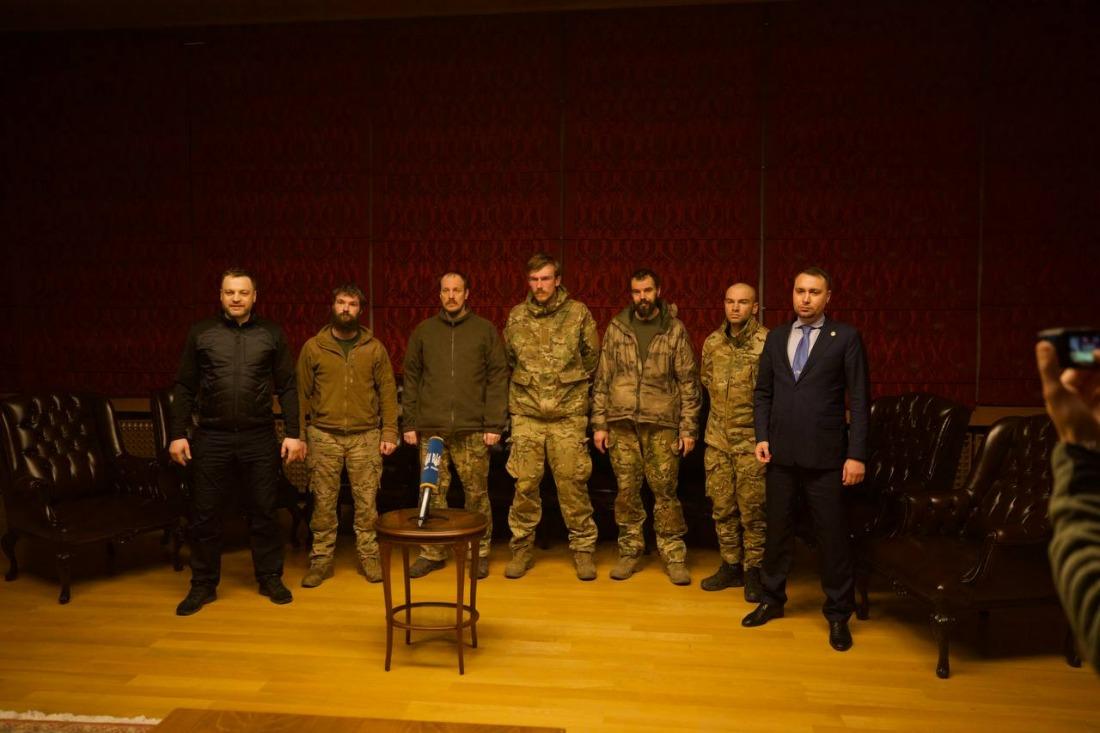 Recently released from Russian captivity, the Ukrainian military is undergoing medical rehabilitation, after which a long rehabilitation process awaits them.
about it during briefing said the Commissioner of the Verkhovna Rada of Ukraine for Human Rights Dmitry Lubinets.
Speaking about the Ukrainian military recently returned from captivity, he noted that after their release, they were examined by doctors and "absolutely for everyone there was a conclusion that they should be urgently taken to the hospital."
"After that, they were all taken to the hospital for the first examination, and the next day they began to be transported to various medical institutions where they are currently located. That is, absolutely everyone is now undergoing medical recovery. After that, there will be a long rehabilitation process," he said. ombudsman.
After that, he added, the military will decide whether to continue their military service.
"The state provided absolutely all the conditions for their treatment. First of all, these are hospitals. And the next rehabilitation will come from the state," Lubinets said.
In addition, according to him, there are many offers for assistance with rehabilitation, prosthetics for fighters and other assistance both in Ukraine and abroad.
The Commissioner also noted that the prisoners of war were in "terrible conditions of detention" by the occupiers. In particular, they were given little food and water, and no personal hygiene products were provided at all.
"Everyone lost weight… I talked to a guy who lost 63 kilograms. During the exit, the guy from Azov told me that he had lost more than 70 kilograms. The least I heard was the guy who lost 25 kilograms," the Ombudsman stressed.
Exchange of prisoners
As UNIAN reported earlier, on September 21, 215 defenders of Ukraine returned from Russian captivity.
In particular, five commanders were fired: Azov Commander Denis "Redis" Prokopenko, Azov Deputy Commander Svyatoslav "Kalina" Ponomar, and Azov Senior Officer Oleg Khomenko; Commander of the 36th Separate Marine Brigade Sergei "Volyn" Volynsky and Commander of the 12th National Guard Brigade Denis Shlega. They will be in Turkey under the personal protection of President Recep Tayyip Erdogan until the end of the war.
On September 23, the head of the Office of the President of Ukraine, Andriy Yermak, held a working meeting on the preparation of an action plan for the rehabilitation and assistance to those who returned from Russian captivity on September 21 as a result of an exchange. Following the meeting, Yermak proposed to prepare concrete proposals and an action plan and submit them to the president in the near future.
On September 25, Yermak said that the commanders from Azovstal released from Russian captivity in Turkey are undergoing medical examinations, they have undergone an in-depth examination by a therapist and a surgeon.
You may also be interested in the news: