The celebrity posted a collage of photos.
Well-known Ukrainian TV presenter Marichka Padalko celebrates her professional anniversary – on September 28, exactly twenty years have passed since she was part of the 1 + 1 channel team.
In honor of this, in her Instagram blog, she posted a collage of today's photo and a snapshot from twenty years ago. Fans noticed that the news star has not changed much during this time.
"2002 vs 2022. 20 years on 1+1. Thank you to everyone who is nearby and to those who are on the other side of the screen. We will win!" – the presenter wrote under the photos from the studio.
Social media reaction
Here is what Marichka's fans wrote to her in the comments under the photos:
Hasn't changed at all!! It only got better!!
You have hardly changed! I remember watching Marichkin cartoon
You then conducted sports news, as far as I remember.
Our beauty!
Greetings! Marichka, thank you for being you! For your work! And they are always accurate and exactly those questions to the guests that you want to ask me as a viewer)) I am infinitely glad to meet you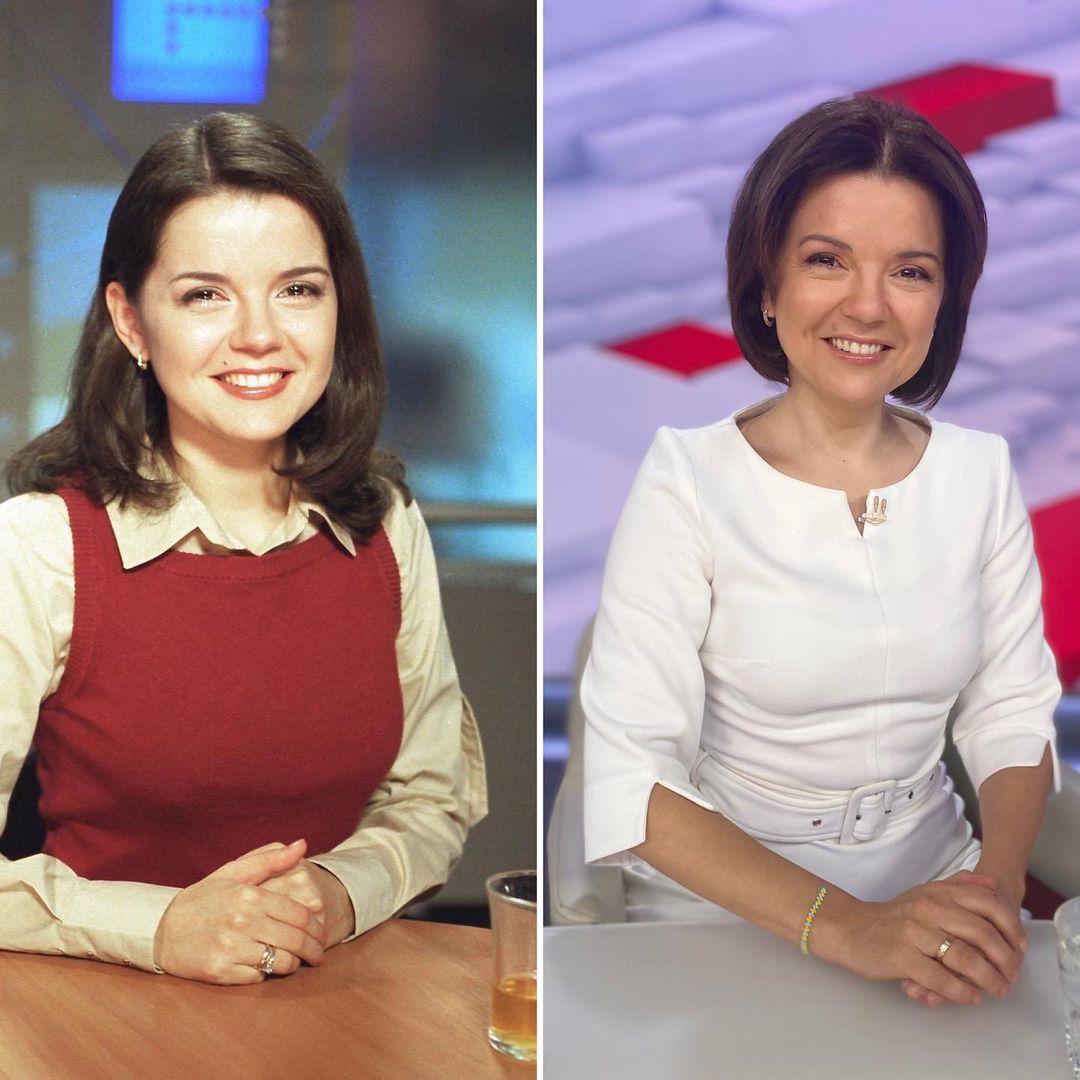 Marichka Padalko at 1+1
Note that Padalko began working on the 1 + 1 channel in 2002. At first, she ran a sports section, and since 2006 she has become a TSN news anchor.
In 2009-2010, she showed herself as the host of the morning show "Snidanok z 1 + 1", and later became the author of the "Matusin Schodenik" section in the same program. She hosted "Marychkin Cinema Hall" – a program in which she told children about cartoons and characters.
Recall that Marichka Padalko stood up for Elena Zelenskaya and repeated her pose for Vogue.
You may also be interested in the news: